HANCOCK — The pandemic has brought more changes to Berkshire County's cultural attractions than just safety restrictions.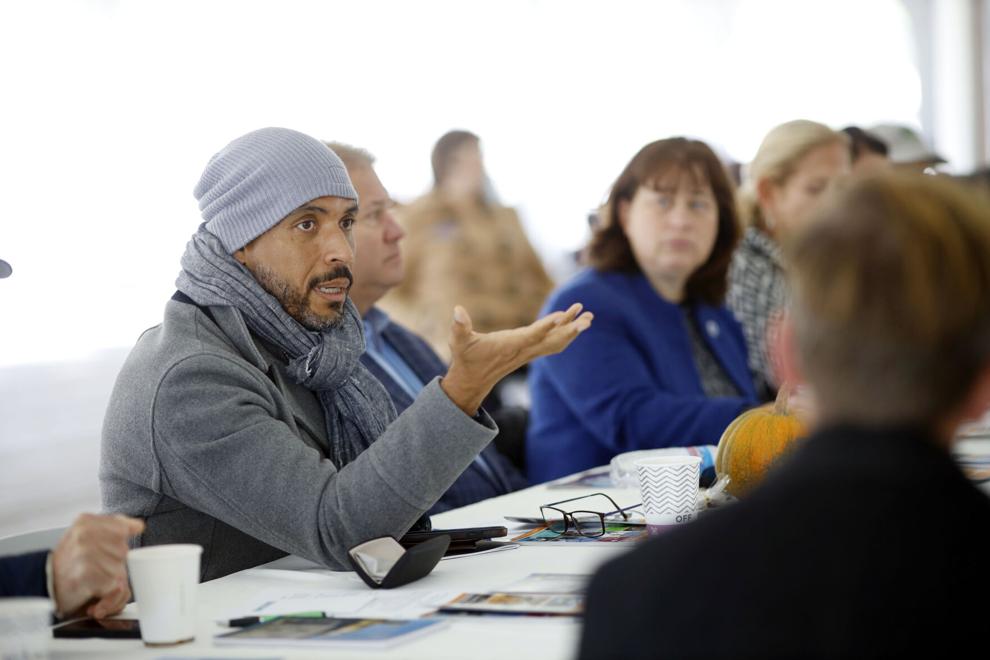 Leaders of local culture and tourism organizations say they have begun to see younger visitors, more year-round traffic, more digital guests and more interest in outdoor recreation.
They detailed those changes Tuesday in a meeting with members of the state Legislature's committee on tourism, arts and cultural development.
All four Berkshire County state representatives, as well as leaders of statewide arts and culture groups, attended the gathering at Hancock Shaker Village.
In 2019, visitors spent $554 million in the Berkshires, supported more than 4,400 local jobs, and generated $29 million and $6 million, respectively, in state and local taxes, according to the Massachusetts Office of Travel and Tourism.
"There's oftentimes criticism of the quality of jobs in hospitality and tourism, but the reality is that piece of our economy in the Berkshires is so built-up in bulk that there's plenty of opportunities along the entirety of the spectrum from entry-level to mid-career to management and beyond," said Jonathan Butler, president and CEO of 1Berkshires, an economic development group.
Tourism is one of five economic clusters that "import wealth" into the county, Butler said, and visitor spending has driven over $1 billion in spending over the past five years on new hotel properties, expansion of existing cultural facilities and other capital projects in the Berkshires.
During the pandemic, some have expressed concern over wage levels and working conditions in the cultural sector. In the past year, workers have detailed their experiences through a group called Change Berkshire Culture, safety concerns led a crew for a Williamstown Theatre Festival musical to walk out, and pandemic layoffs led workers at the Massachusetts Museum of Contemporary Art to unionize.
Some presenters Tuesday said increasing affordable housing availability could help them hire staff and that expanding transportation options could help bring in more visitors.
Eric Kerns, who co-owns the Tourists hotel in North Adams, said that building a proposed bicycle path connecting Williamstown and North Adams could provide another mode for visitors to travel between attractions such as Mass MoCA and the Clark Art Institute.
"Every day that this is not done, it's money being left on the table," Kerns said of the proposed North Adams Adventure Trail.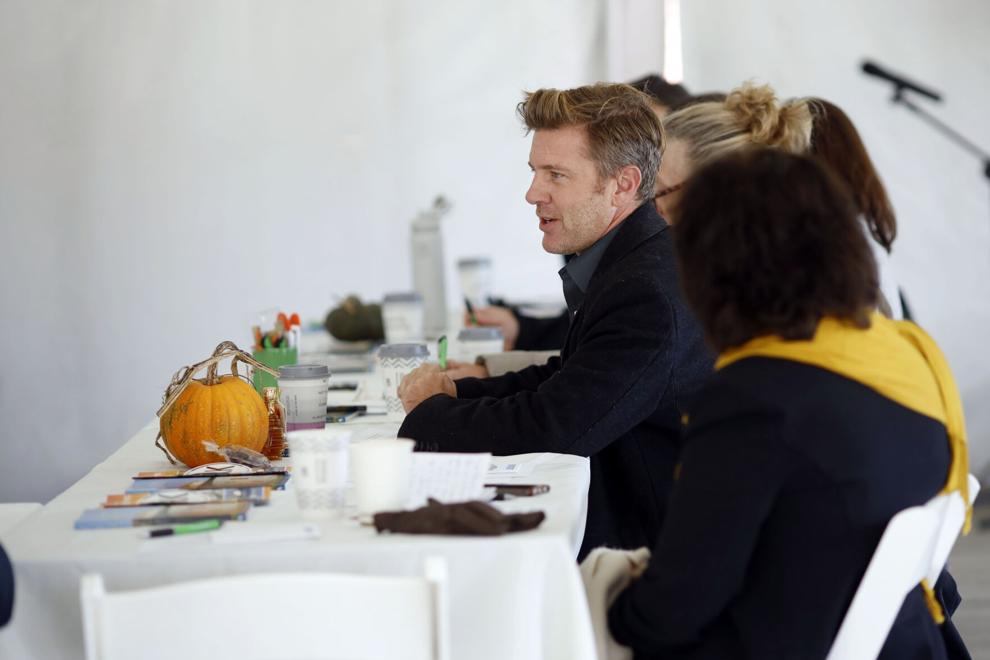 Some developments, however, have provided promise. As the Trustees of Reservations marketed more to local families during the pandemic, it saw an increase in off-season visitors to sites such as Naumkeag in Stockbridge, said Brian Cruey, the organization's director for the southern Berkshires.
"We're not laying people off as much for three or four months out of the year," Cruey said, while noting that lack of affordable housing can pose a barrier to hiring new staff. "We can keep them employed basically year-round."
The Berkshires have become "the breadbasket of Massachusetts for cannabis," Butler added, although government funding cannot be used to market recreational marijuana shops.
Berkshire Theatre Group "would not be still alive if not for government support," said Kate Maguire, its artistic director and CEO. The organization's 2020 production of "Godspell" was the first live and union-approved musical in the nation after the pandemic hit. Current goals, Maguire said, include keeping ticket prices affordable, hiring interns on "a decent wage" and diversifying staff so that visitors "see themselves represented."
State Rep. Carole Fiola, D-Fall River, co-chairs the tourism, arts and cultural development committee, and she expressed hope that the Legislature could provide funding to support tourism, although several priorities are vying for funding through the remaining $4.8 billion in federal aid.
"If we could write a check, we would write it today," Fiola said. "This committee has heard you. We know leadership is very aware and supportive of the needs [of the industry]. It just really comes down to dollars and cents of what we can do."
Fiola hosted the event along with state Rep. Tricia Farley-Bouvier, D-Pittsfield. State Reps. John Barrett III, D-North Adams, and William "Smitty" Pignatelli, D-Lenox, also gave remarks.