PITTSFIELD — Do you have vaccine questions? Berkshire Health Systems has answers.
The hospital system will team up with Pittsfield Community Television to present a live one-hour program on the COVID-19 vaccine and an experimental COVID-19 therapy at 2 p.m. Feb. 5.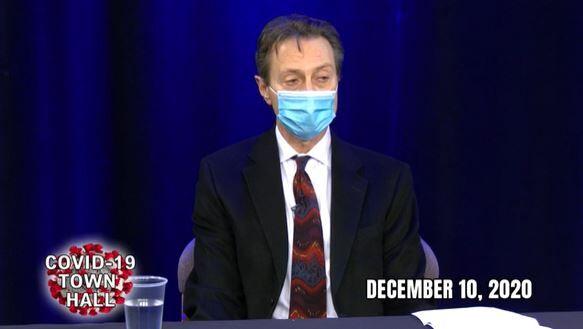 The program will feature Dr. James Lederer, BHS chief medical officer and chief quality officer and an infectious disease specialist. Along with vaccine information, Lederer will answer questions on monoclonal antibody therapy, an experimental treatment that has helped keep high-risk COVID-19 patients out of the hospital.
The program, a live version of the monthly Berkshire Health Program hosted by Dr. Rebecca Caine, will air on on PCTV, WTBR-FM and the PCTV Facebook page, facebook.com/pittsfieldtv.
Submit questions beforehand through Berkshire Medical Center's Facebook page, facebook.com/berkshiremedical, or during the program at the PCTV Facebook page.