Last summer, Sarah Olsen worried how her 7-year-old son would fare during a year of hybrid learning. So, she and her husband decided to pull him out of Williamstown Elementary School.
"We didn't want our kids going to school largely on a screen. Computer-based remote learning was not going to be a good fit for us," she said.
In the middle of a global pandemic, Olsen's family scrambled to learn how to home-school. For the Williams College professor, that meant scheduling Nathaniel's second grade English syntax lessons between Greek 101 college lectures. The family also kept their preschooler at home for much of the year.
Rewarding? Absolutely, she said. Sustainable? No. "The plan is for them to go back."
With the coronavirus pandemic receding across the country, local superintendents are hopeful that more families like the Olsens will send their children back to public schools, reversing a precipitous decline in enrollment last year.
Public schools across Berkshire County lost more than 700 students from the 2019-20 to 2020-21 school years — a 4.7 percent decrease.
That falls well above the Massachusetts average of 3.9 percent, according to state data.
But, the data also shows signs that the pandemic decrease might reverse itself, at least in part.
About half of the enrollment decline in Berkshire County was made up of prekindergarten and kindergarten students, according to the Department of Elementary and Secondary Education, which suggests that parents delayed enrollment and kept young children home for an extra year.
State data analyzed by The Eagle also suggests that students who left were more likely to go into home-schooling — it registered increases across the county — than to private schools, where local enrollment largely held steady.
The state allocated additional money during the pandemic "meant to mitigate changes such as enrollment," the DESE told The Eagle. But, the decline raises the specter of decadeslong falling enrollment in Berkshire County, a trend expected to continue well after the end of the pandemic.
Who left?
There were more than 15,300 students registered in Berkshire County public schools during the 2019-2020 school year; last year, that number fell to slightly more than 14,600, according to the DESE.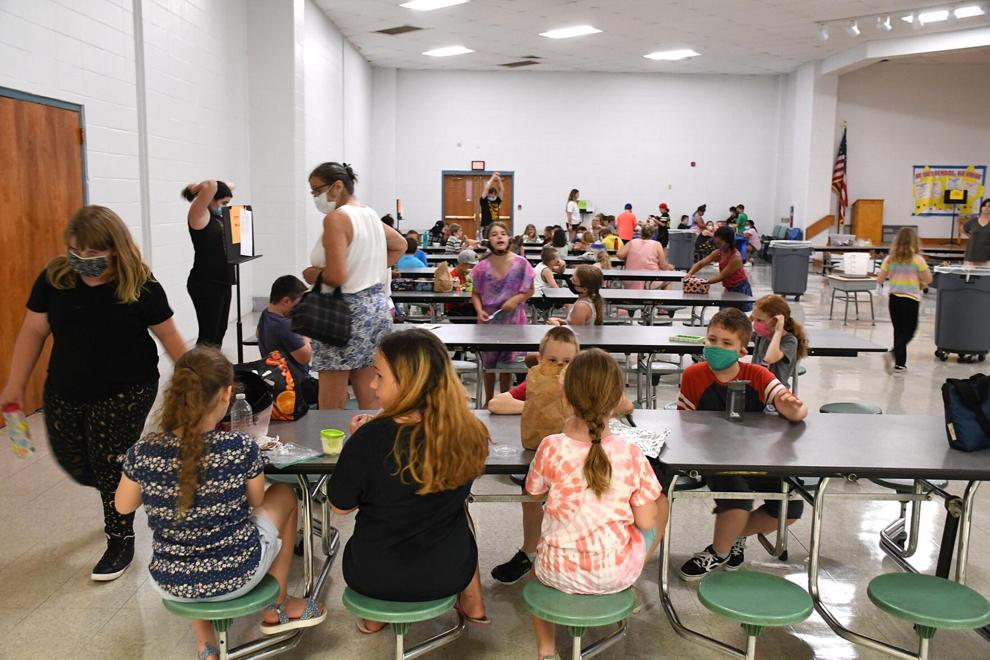 Even in the context of Berkshire County's declining public school enrollment numbers, the loss was stark: Enrollment fell by the same amount during one year of the pandemic as it had during the previous three years.
Enrollment dropped most dramatically among prekindergarten students, falling nearly 40 percent; excluding pre-K, Berkshire County had an overall enrollment decline of just 3.4 percent, similar to the K-12 public school enrollment loss across Massachusetts.
But, those losses were not distributed evenly among districts.
Among the county's largest districts, North Adams Public Schools and the Mount Greylock Regional School District registered the most dramatic K-12 enrollment declines, at 7.7 and 5 percent, respectively, followed by Pittsfield. All three districts had been losing students for years but were accustomed to much smaller annual decreases, usually well below 2 percent of the student population.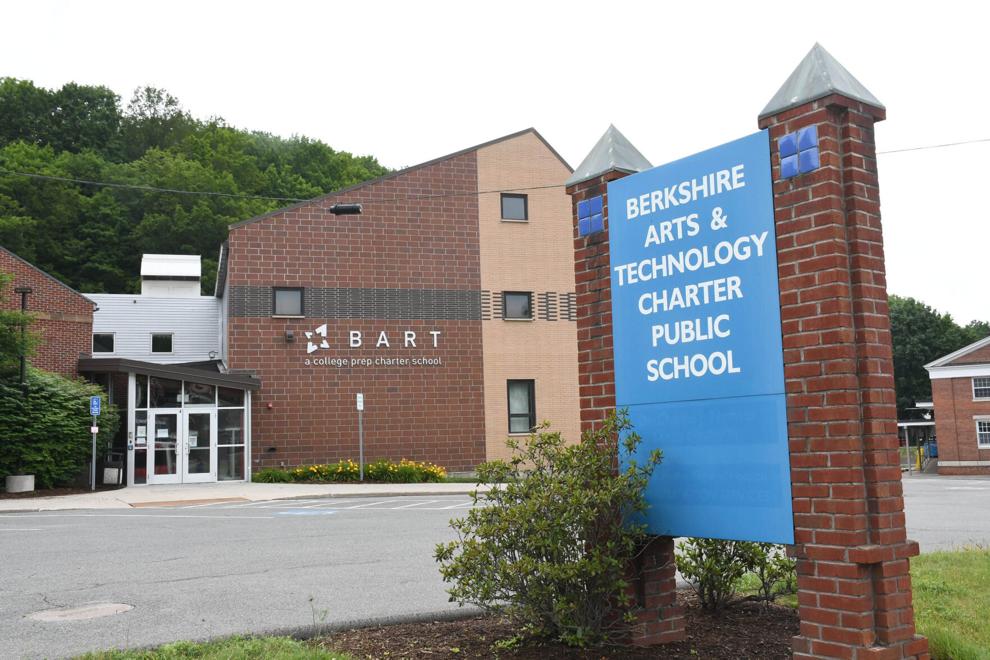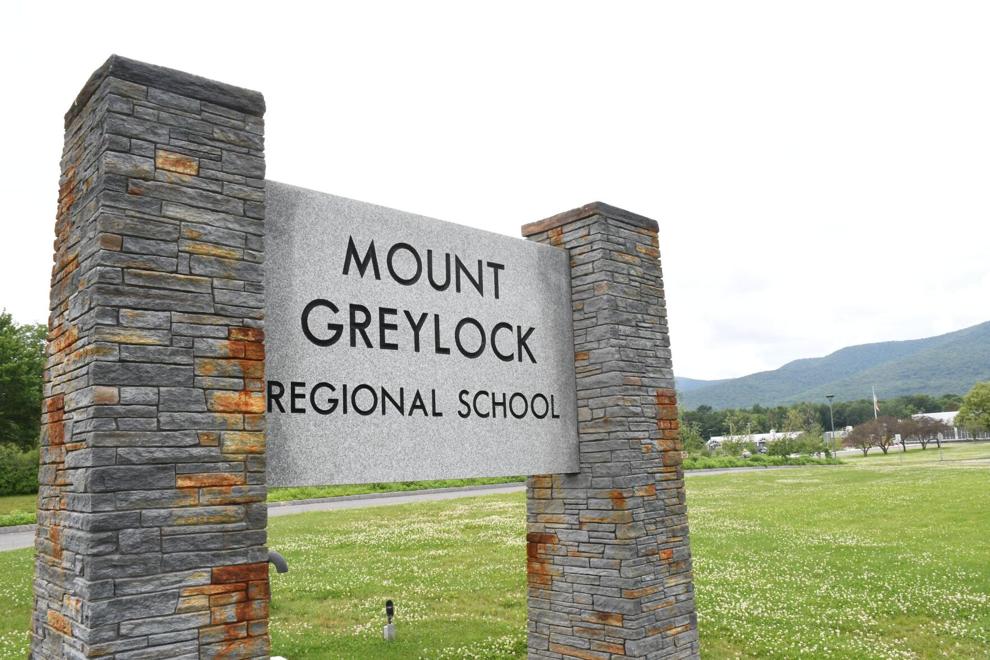 Before the pandemic, "It was a trickle," said Barbara Malkas, superintendent of North Adams Public Schools. But, last year, the decline was "dramatic," she said — more than 100 kids in total, according to DESE data.
Other districts posted just small downticks. The pandemic had little impact on enrollment for Lenox Public Schools and the Berkshire Hills Regional School District, while McCann Technical School and the Berkshire Arts & Technology Charter Public School held steady in student numbers.
Peter Dillon, superintendent at Berkshire Hills, credited his district's educational offerings with keeping enrollment high and suggested that an in-migration of families from New York and Boston could have boosted numbers.
Berkshire Hills also had one key tool: a school choice waitlist that it could pull from.
"We were pretty aggressive about reaching out to people on the waitlist and backfilling empty seats," he said.
Where did they go?
According to state data, the pandemic had a substantial impact on home-schooling rates, but only a small one on private schools.
Total private and parochial school enrollment countywide crawled up just 2 percent, according to DESE data, while home-schooling numbers more than doubled.
Henry Duval, interim deputy superintendent of Pittsfield Public Schools, says that, in a typical year, 40 or 50 students from the city opt to home-school. During the pandemic, that number jumped in excess of 100.
Pittsfield also lost students to TEC Connections Academy Commonwealth Virtual School, a state-approved online education program that is free for families, but not districts, which Duval said pay tuition per student.
Duval expects the majority of home-schooled students to return, but hard data about just how many will re-enroll, and whether the TECCA students return, will be elusive until the fall.
In North Adams, home-schooling among local children jumped more than 70 percent, from 38 students to 65. Malkas already has heard from families that home-schooled last year and now plan to return to the district. But, she also knows a few that are going to stick with the new system.
"I don't know where it's going to land, to be honest," she said. "At this point, we're expecting about half [of the students] to return. We're obviously hoping that will be much higher."
To Jake Eberwein, project manager for the Berkshire County Education Task Force, the rush toward home-schooling makes sense.
First, he points out, private school just costs more. And, while private schools might have been attractive to parents because they had more flexibility to offer in-person learning, parents had no idea how bad the pandemic could get. If the public health crisis was bad enough, even private schools could have been forced to spend long periods in remote learning, like their public counterparts.
"Kids were going to be potentially stuck in their homes anyhow," Eberwein said. "So, it made sense, to some degree, for families to seek out an educational program that would work within their home."
Even for Eberwein, whose work involves analyzing long-term enrollment trends, next year's numbers remain a question mark.
"It's hard to tell how it's all going to wash out in terms of who's returning and who's not," he said. "I think the expectation is, most families will be returning, but that's a wild card."
Eberwein also suspects that the long-term effects will be negligible — a blip on a downward-sloping graph.
If remote work bring families with school-age children into the county permanently, Eberwein says, that could boost enrollment for certain grades and districts. But, he suspects that the pandemic will do little to alter long-term birthrates and migration patterns, the primary factors that determine enrollment.
Projections from the Berkshire Regional Planning Commission show that K-12 enrollment in county public schools could fall below 12,000 students by 2030. That would be a decrease of about 20 percent from today and 43 percent from two decades ago.
It's a reality that superintendents and county leaders have grappled with for years, one that has influenced building decisions and conversations about school consolidation.
"The question you have to ask yourself is, 'What size is the right size?' " Eberwein said. "And how small is too small?"
If remote work does alter the local landscape, Eberwein hopes it encourages 20- to 30-somethings to stay in the Berkshires and enroll their young children in public schools.
For Duval, that would be a step in the right direction.
"Like most of the county, our [enrollment] numbers are going down," Duval said. "To me, it's certainly a reflection of the realities of Berkshire County. I often see students go off to college and leave Pittsfield. They don't always come back."