From behind a shield of metal shutters in Port Charlotte, Florida, Mark Tully said that Hurricane Ian sounded like a roaring train engine.
"You could just hear like the roar of a train going around you, or like airplanes flying overhead or something," Tully said. "It was just constant."
Mark and Lisa Tully — part-time residents of Pittsfield and Port Charlotte — weathered the fifth-strongest hurricane to hit the United States for nearly eight hours on Wednesday, watching as wind and rain pulled out a nearby streetlight and dumped it on their roof. The storm was so loud, the couple took Nyquil on Wednesday night in a bit to get any kind of sleep.
"If you were following the track of the storm we were a direct hit," Mark Tully said Friday. "For my wife and I we were extremely lucky. We weathered the storm — we have a nice place down here and it sustained minimal damage."
"That's not to say the same for a lot of other people — and I feel really bad for them and I'm hoping that they can get through it."
The Category 4 storm landed like a hammer on the western coast of Florida, one day after wreaking destruction on Cuba and leaving the entire island nation without power. Ian built up force as it moved towards Florida, reaching wind speeds of nearly 155 miles per hour as it made landfall.
Officials are still totaling the devastation caused by Ian. The Associated Press reported Friday that the storm's death count had reached 17 and that 2.67 million homes and businesses were without power. State officials said that federal and local responders had rescued as many as 700 people from after-storm flooding.
One-time and part-time Berkshire residents were among the millions who had a front row seat to the storm. In Port Charlotte, the eye of Hurricane Ian passed within three miles from the Tully's home.
Mark Tully ventured into the storm a handful of times — making brief runs from his front porch out to his sidewalk to document the force of the hurricane. In a video Tully posted online, he shouts into a nearly horizontal downpour bending a nearby palm that "This is incredible."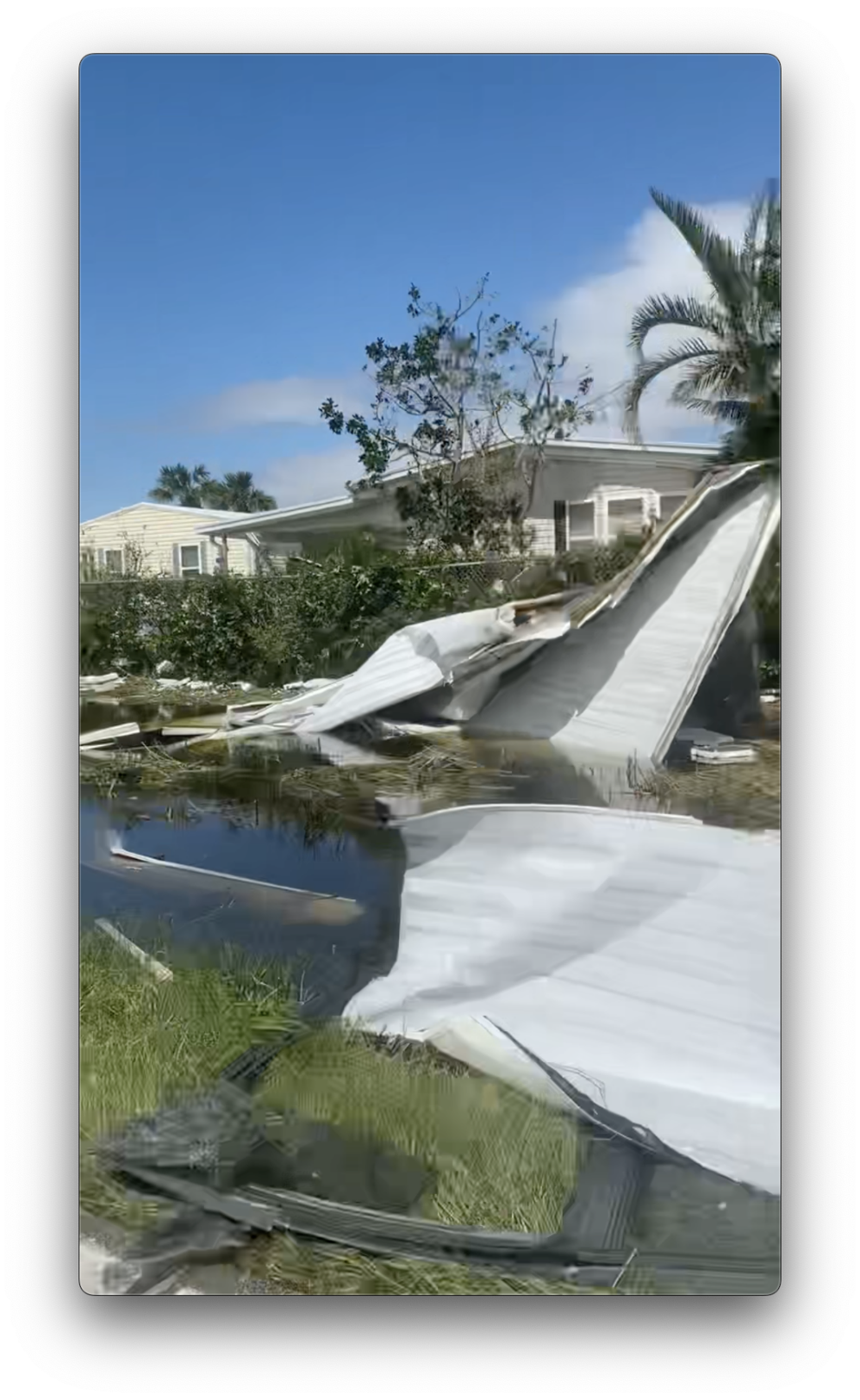 When the rain stopped on Thursday, the Tullys left their home to survey the damage. The light pole ripped out by the storm was still resting on their garage roof and debris had put a hole through a screen — but otherwise their property was unharmed. Across a nearby boulevard, Tully said a mobile home community was a mess of wrapped metal and Styrofoam.
"It just got obliterated," Mark Tully said.
The Tullys had long standing plans to be back in Pittsfield on Sunday — plans that were almost canceled when Punta Gorda Airport grounded their flight. The couple found a flight back to the Berkshires out of the Tampa airport and headed to the city Friday. They're not sure when they'll be back to their Florida home.
"The power in Port Charlotte is not going to come on anytime soon — the infrastructure has just been destroyed," Mark Tully said. "We're not exactly sure what to do. If the power is not reestablished in Charlotte County by the time we come back, it wouldn't be a nice place to go visit."
"Supplies will run out and I don't know what people are going to do."
About 70 miles away from the Tullys in Florida, Marilyn and Tony Gattuso — who lived in Pittsfield for 30 years and settled in Naples two years ago — hunkered down in their home watching a nearby pond creep nearer and nearer to their condo with each hour of rain.
The Gattusos said they decided to shelter in place, fearful that if they left their home and got caught in the storm they'd put someone else's life at risk trying to rescue them.
"We think that we had winds up to 111 miles [per hour]," Marilyn Gattuso said in a Friday phone call with The Eagle. "The palm trees were bending like divi-divi trees that you would see in Aruba."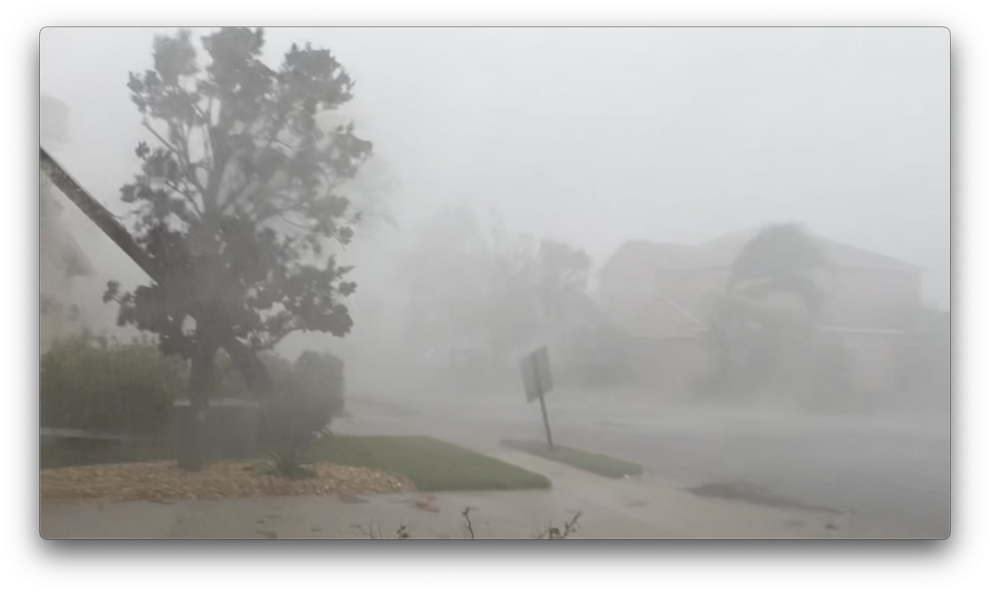 Marilyn Gattuso said that the couple's home lost power for somewhere between 24 and 36 hours. She recalled the deep feelings of isolation that crept in as the world went dark and the couple huddled next to a few solar lights and radio.
Nearby a firehouse took on six feet of water. Marilyn Gattuso said that the flooding of a home of a fellow Pittsfielder was so intense that a car floated down Gulf Shore Boulevard and was dumped into the complex's pool.
Marilyn Gattuso said when the storm cleared, that's when the community came together sharing generator connections and getting a neighbor on oxygen out of his home and to his friends.
"It's a true indicator that during crisis people come together," Marilyn Gattuso said. "They put aside politics, personal differences that they may have or the mundane silliness of everyday living in general and just without question come together."
"Everyone is trying to do their very very best to help one another," she added.
The Gattusos have been inundated with phone calls from friends and family across the country offering kind words and help.
"We really feel like somehow it's really almost a miracle — I don't want to be overly dramatic — but it's almost a miracle that other than a few trees we're all well and safe."