PITTSFIELD — Staring down a "tremendous" coronavirus pandemic-fueled backlog, officials with Berkshire Superior Court have begun scheduling for trial several high-profile criminal cases beginning this month.
And those trials, as well as lower-level jury matters, will happen in county courthouses, not the temporary hotel space the state Trial Court leased for jury business during the pandemic.
The COVID-19 pandemic ground trials to a halt in March 2020, forcing courts to balance public health and safety with the rights of defendants to a speedy trial. As the courts reopen in the coming weeks, Berkshire District Attorney Andrea Harrington said the backlog will present challenges, but her office is prepared to prosecute those cases.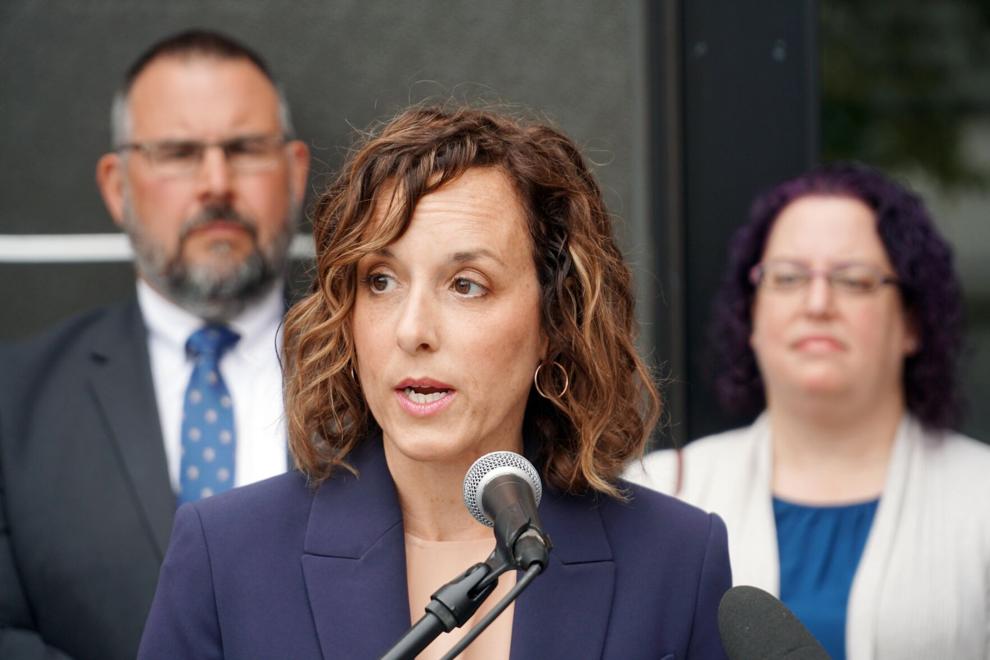 "The sky is not falling," she said.
The state spent months searching for a location outside existing courthouses that could provide enough space to ensure that people could maintain safe distances and avoid transmission of COVID-19. It landed on the Holiday Inn & Suites on West Street, and agreed to pay $854,100 to hotel owner Berkshire Hospitality Group LLC, of the New York borough of Brooklyn, to rent space inside for one year.
But, just four months later, only two trials — both defendants were juveniles — have been completed at the Holiday Inn, Harrington said.
Now, a Trial Court spokeswoman said, the state is trying to end its lease agreement early.
"During the pandemic, the Trial Court provided locations in which jury trials could safely proceed," said Jennifer Donahue, noting that officials also are trying to terminate leases for temporary spaces leased in Springfield and Greenfield. "This enabled the Trial Court to offer jury trials to defendants who wanted their cases to go before a jury.
"The way most cases resolve — either criminal cases by plea or civil cases by settlement — is to set a firm trial date," she said. "Having trial dates meant that cases were resolved by parties through settlements and plea agreements."
Meantime, potential jurors who have received summonses to appear in September or later for jury service at the Holiday Inn will receive a notification this summer about a change of location, Donahue said.
Deborah Capeless, clerk for the Superior Court, where felony cases are tried and penalties are more severe upon conviction, said the court will be trying only criminal cases through December; civil trials will remain on standby.
"We're going to be starting with criminal cases, due to the tremendous backlog we have," Capeless said.
She estimated that of the approximately 200 cases awaiting criminal prosecution in the Superior Court, about 125 to 130 of them are ready for trial. When those cases might be tried before the jury, if at all — many are bound to be resolved by plea agreement before a trial — is a moving target.
Judge John Agostini, in a recent memo to lawyers, said arrangements were in the works to bring in a second judge to sit in Berkshire Superior Court in September, which would allow one judge to preside over full-day trials, and the other over new arraignments.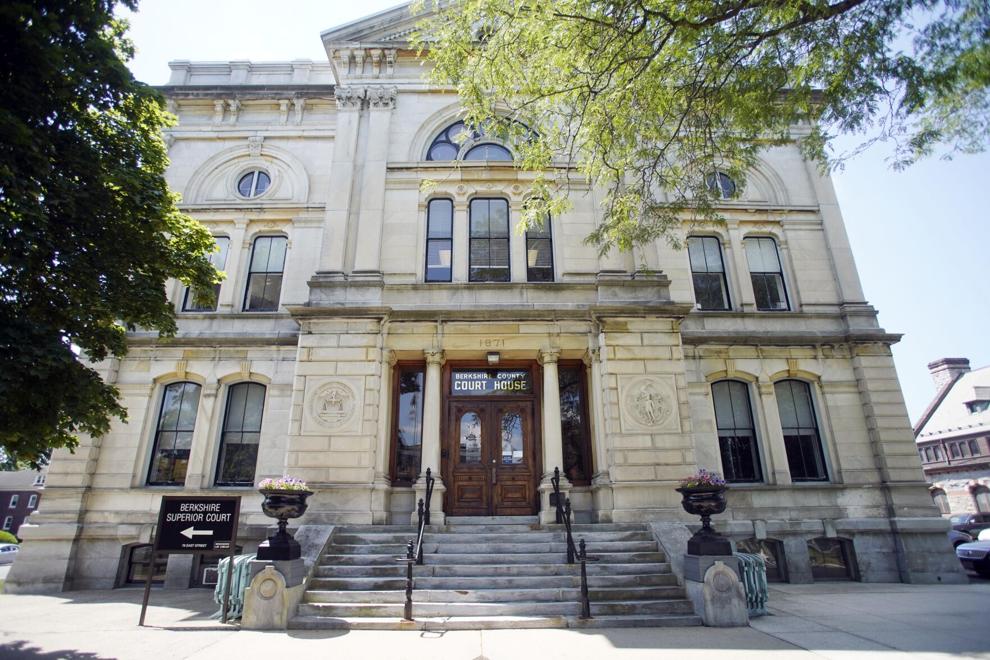 Recent data from the District Attorney's Office shows 2,428 pending cases across all Berkshire County courts, about 5 percent higher than the number of pending cases when Harrington took office in January 2019. Jurors will be available for trials in the district courts in Pittsfield and North Adams starting in September.
Harrington acknowledged court delays have presented challenges to trying cases before a jury, like ensuring the presence of witnesses in court.
"When you have cases that are old and have been hanging around for over a year, it's hard for people to wait for justice, and it does present challenges," she said. "Witnesses move away; people lose interest."
But she said the backlog is "manageable," noting her prosecutors typically decline to prosecute lower-level offenses including possession of narcotics, operating a motor vehicle on a suspended license — as long as individuals get their license restored, and "minor" driving and trespassing offenses, charges she said are "a result of people struggling with substance use disorder or mental illness or poverty."
"It made sense for our resources and for justice then, and it makes sense now," she said.
The Eagle requested a list of all offenses that the office generally declines to prosecute, such as one released by Suffolk County District Attorney Rachael Rollins, but Andy McKeever, a spokesman for the office, said no such list exists.
"The assistant district attorneys are aware of the office's vision of focusing our prosecutorial resources on violent crime, firearm offenses, drunk driving, and large drug trafficking cases," he said in an email. "The ADAs are trained to recognize low-level offenses where dismissal is appropriate. Often these cases involve trespassing, shoplifting, simple drug possession, disorderly conduct and minor motor vehicle offenses."