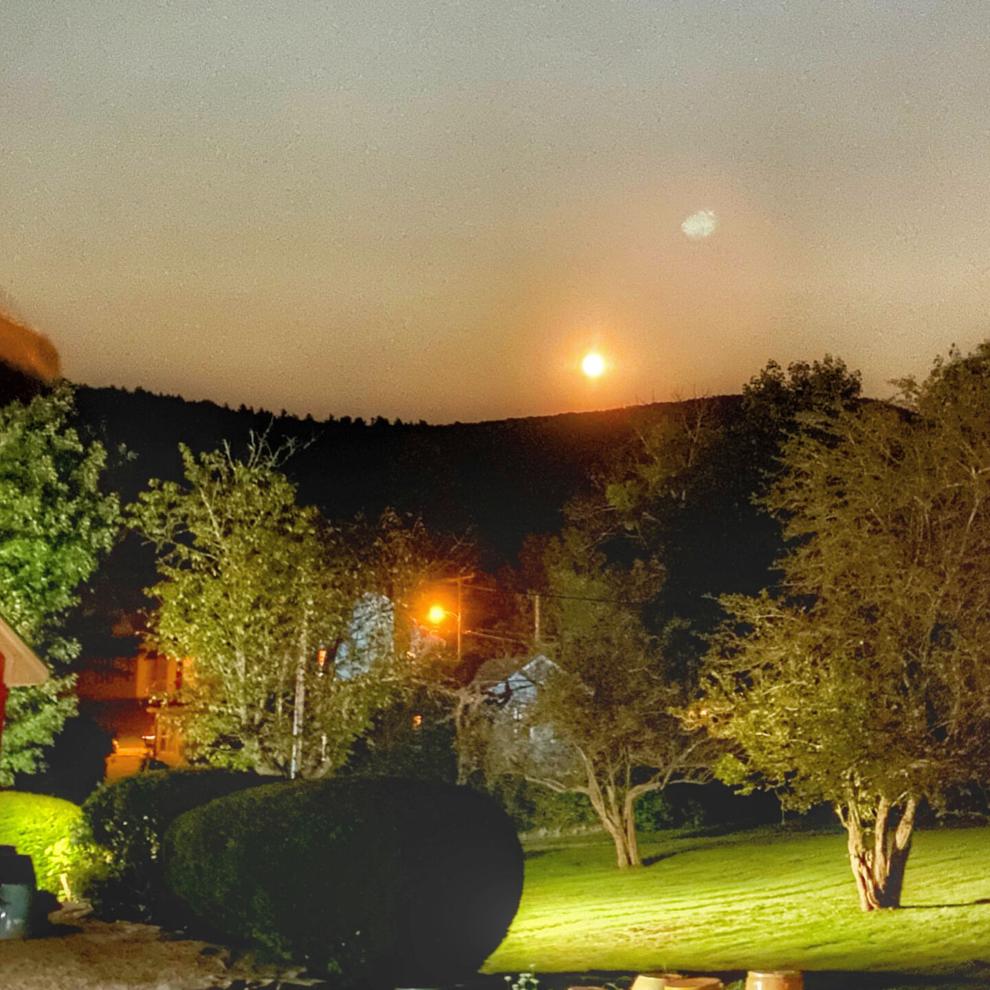 Berkshire County residents Friday night found themselves enchanted by the Harvest Moon and its orange glow — due to wildfires burning across five states in the west.
Some stepped outside to photograph this late-summer full moon, or drove somewhere for a better view.
Truc Nguyen snapped a photo from her West Stockbridge home and restaurant, Truc Orient Express.
Folk legend and Washington resident Arlo Guthrie, posted one of his shots on Facebook Saturday. He ended his post with a quote from the wizard Gandalf, from The Lord of the Rings.
"It's hard to believe that the summer is mostly already behind us," Guthrie wrote. "Time marches on no matter where you are. As Gandalf said 'All We Have To Do Is Decide What To Do With The Time That Is Given To Us.'"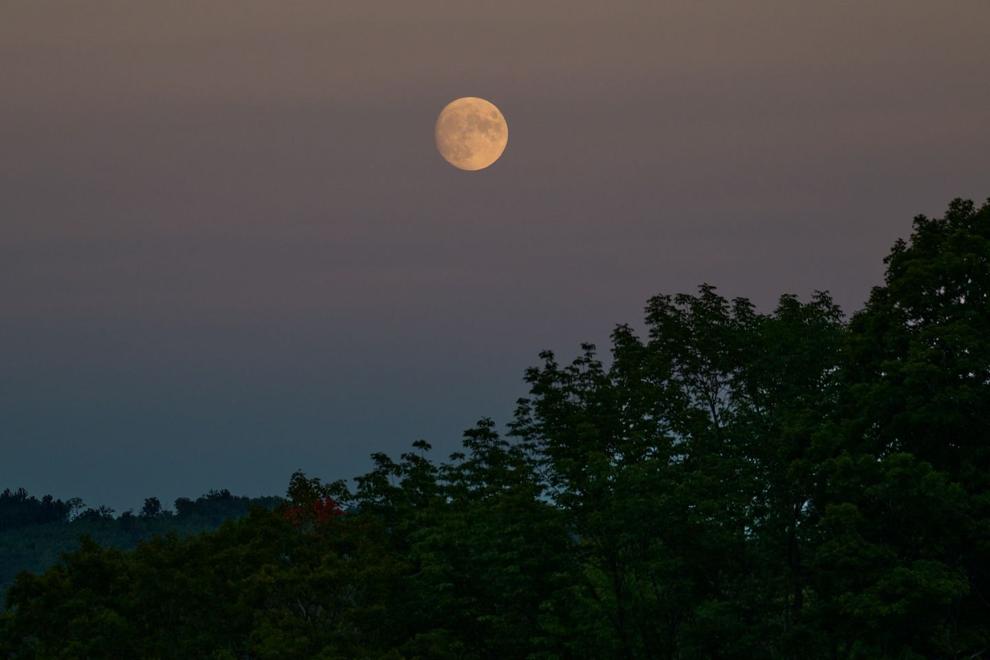 JoAnne Burgess, a serious hobby photographer who is particularly fond of the night sky, found the view at her Pittsfield home obstructed by power lines.
"Everyone was asking me if I had seen [the moon]," she said.
Burgess drove around the corner to the Berkshire Hills Country Club and stood in the parking lot with her Cannon Rebel T-5, and a 75-300 zoom lens.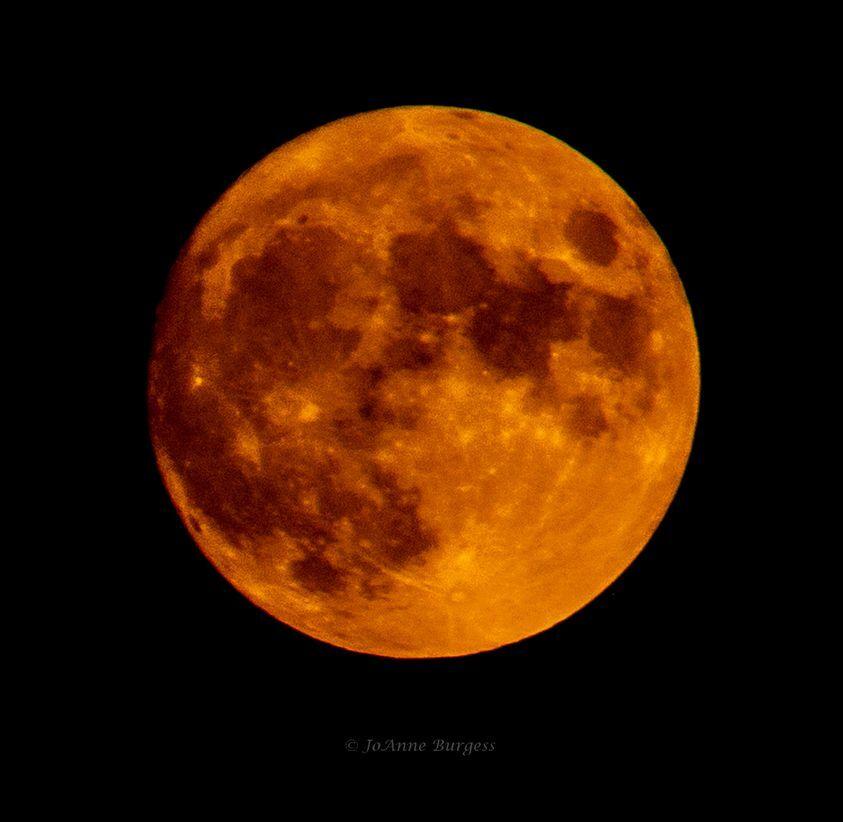 She says she wants to get good at photographing the Milky Way constellations.
The moon's orange tint is due to smoke from California wildfires carried on the jetstream to New England, according to The Science Times.
The Harvest moon will appear full for three days, with peak illumination at 5:58 p.m. Saturday, according to an article in The Farmer's Almanac.
"For several evenings, the moonrise comes soon after sunset," it says. "This results in an abundance of bright moonlight early in the evening, which was a traditional aide to farmers and crews harvesting their summer-grown crops. Hence, it's called the "Harvest" Moon!"
The Harvest Moon is the full moon that occurs nearest the Autumnal Equinox.