NORTH ADAMS — Tony's buffalo chicken pizza, cups of sliced strawberries and smiley potatoes have been hard to find for some Berkshire County schools this fall.
Supply chain disruptions and delivery delays are complicating the jobs of school workers across the state and country. The Berkshires have not been spared, and school food service directors in the county say they are adapting to an unprecedented situation.
"I've never seen this happen before," said Sylvana Bryan, the school nutrition director for Pittsfield Public Schools who has been working in the district for 27 years.
She used to order food a week in advance, and now she is ordering two weeks out because deliveries from distributors have been delayed.
"We are experiencing food shortages. Most of the time, the company will substitute an item for us and it's pretty comparable, but it's not what was in our bid," Bryan said.
When out of smiley potatoes recently, for example, crinkle cut potatoes did the job.
But, care has to be taken to check ingredients because of student allergies, she said.
Some items can't be substituted. One distributor is out of ground cloves, onion powder and dried mustard, she said.
Bryan found out in early October that her order of mandarin orange chicken wouldn't be coming because the distributor was out.
"We've got some time to deal with that," Bryan said. "We can reorder it and see if they have it or we can plan for a menu change, so, we have some time. It's the only way we can deal with this."
Bryan and her staff have been able to deal with the issues, she said.
"In food service, especially school food service, you're always ahead of the game, you need to be," she said. "Those kids come down and they depend on you for a meal."
On average, she said, her district serves more than 4,000 meals a day — 1,200 breakfasts and 3,000 lunches.
A School Nutrition Association survey published in July found that 97 percent of more than 1,300 school food directors surveyed were concerned about coronavirus pandemic supply chain problems. School meals must meet federal nutrition standards, but this year, the U.S. Department of Agriculture is offering more flexibility because of supply chain issues.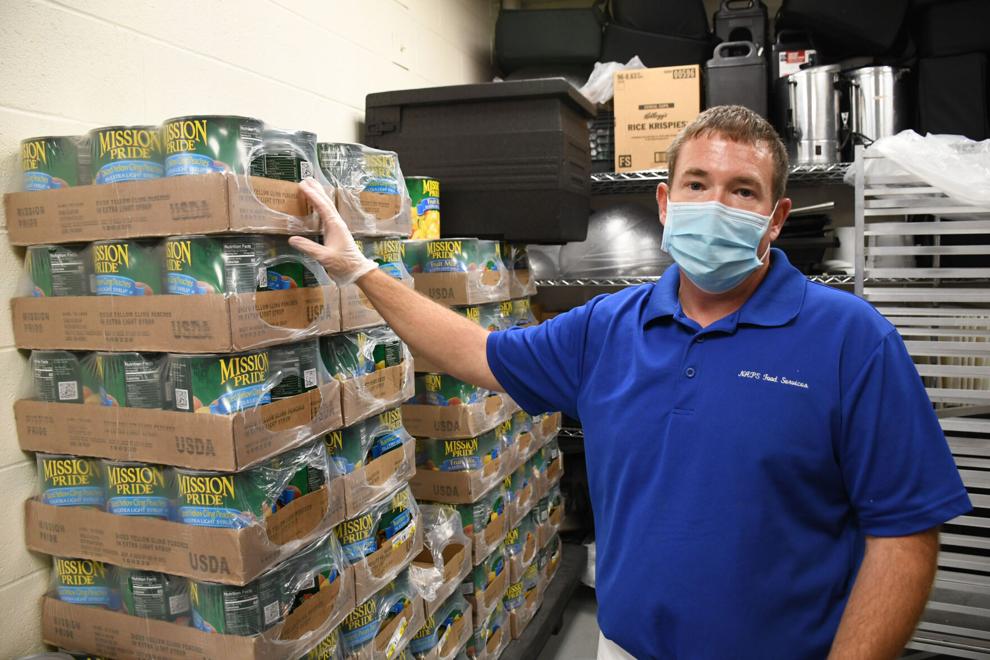 Cory Nicholas, food service director of North Adams Public Schools, said deliveries are delayed by multiple days and his district has been trying to keep 10 days' worth of food on hand, rather than the typical four or five.
Hard-to-find items change over time.
"I have to spend a lot of time in front of the computer looking at their databases — because we have multiple distributors — and kind of figuring out where I am going to get the food from," Nicholas said. "Now, there's a lot more effort and time spent on trying to procure the foods we use."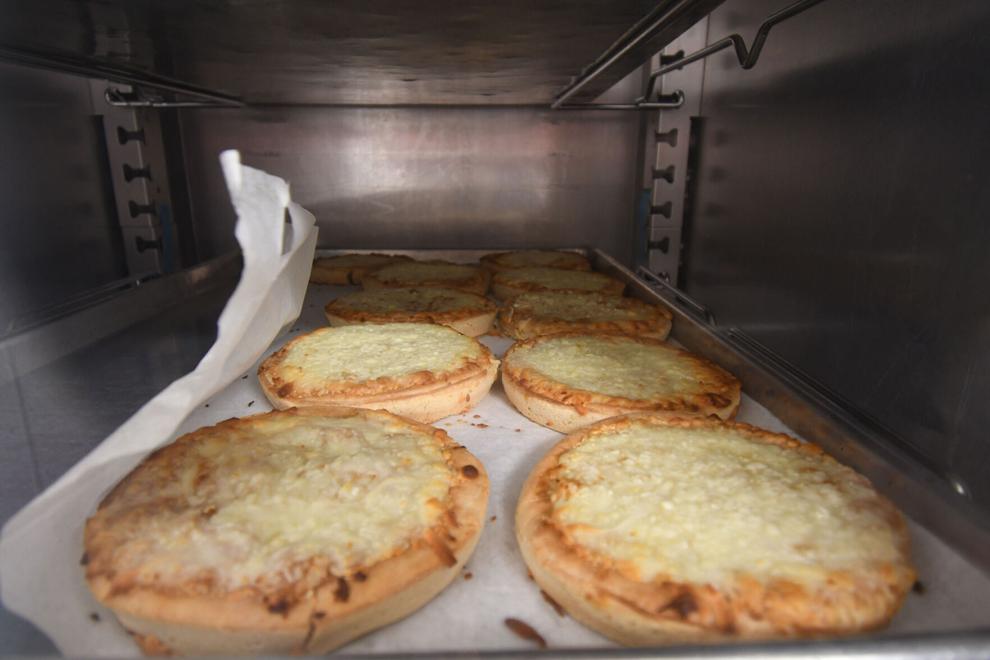 Pizza products have been hard to get at times.
"The kids are pretty particular about the type of pizza that we get in," he said.
The situation this fall is "definitely unprecedented," Nicholas said. "There isn't a lot of reassurance of how this is going to be solved. I think it's going to get tighter."
The district, which also makes meals for Emma L. Miller Elementary School in Savoy and the Berkshire Arts and Technology Charter Public School in Adams, serves about 1,000 breakfasts and 1,400 lunches a day, Nicholas said.
The issues this fall come after a year-and-a-half that was not easy on school food staff. Across the county, many schools closed March 13, 2020, but three days later, cafeteria staff were at work in person at the Hoosac Valley Regional School District, said Rosanne Schutz, the district's food service director.
"We were essential workers," she said. "They worked every day, except on the weekends."
Schutz is happy that no one on her staff got sick with COVID-19.
Like Bryan and Nicholas, Schutz is seeing some items in short supply. "Sometimes we don't get our bread order. This week, we were short 10 loaves of bread."
Luckily, there was extra bread in the elementary school freezers, she said.
Schutz ordered breaded pork patties. Instead, the district got Salisbury steaks. Kids, Schutz said, "they don't know what that is."
Schutz and her staff are working ahead. "We're ordering three weeks out so we do have stuff. We just gotta keep our fingers crossed."
She added: "We have a lot of food-insecure families in this area. We know the kids need the meals."
On average, the Hoosac Valley Regional School District serves about 900 breakfasts and lunches total each day.
"Depends on if it's nacho day," Schutz said of a food that boosts numbers.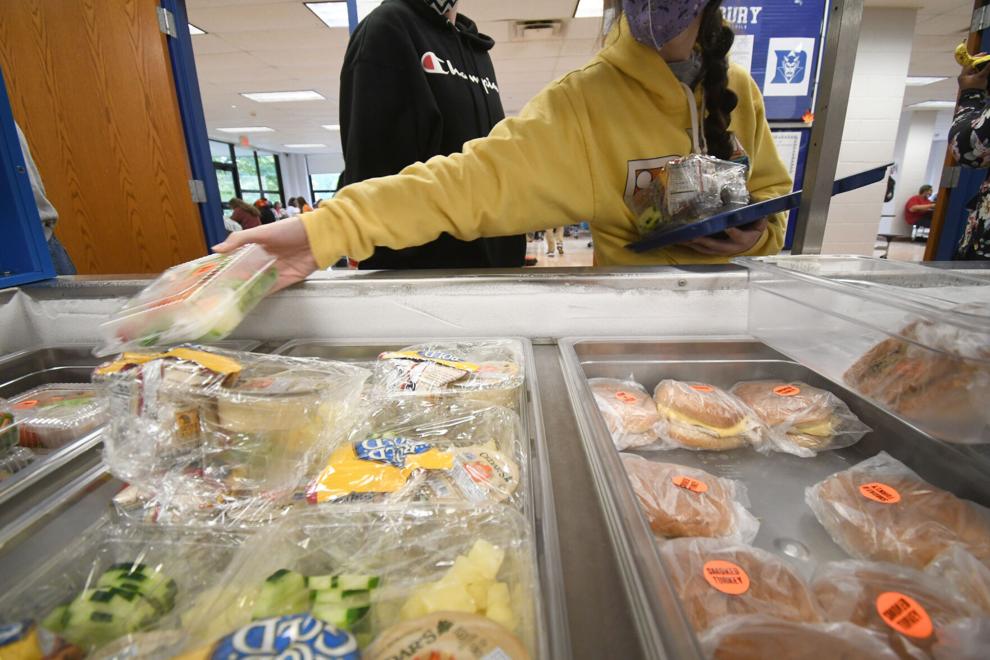 Thurston Foods is one of several distributors Hoosac Valley and North Adams use. The Wallingford, Conn.-based company is short delivery drivers and warehouse workers and has struggled to hire people, said Peter Malone, the company's CEO. Public schools make up 60 to 65 percent of the company's business, he said.
Before the pandemic, if a restaurant or school in Pittsfield ordered items one afternoon for the next morning, "We wouldn't bat an eyelash," Malone said. "I have to admit, we can't do that now."
Deliveries are delayed.
"We are at least a full day behind, generally speaking," he said. It is taking longer to get items from manufacturers. "We're seeing fill rates … under 80 percent across the board from our national vendors."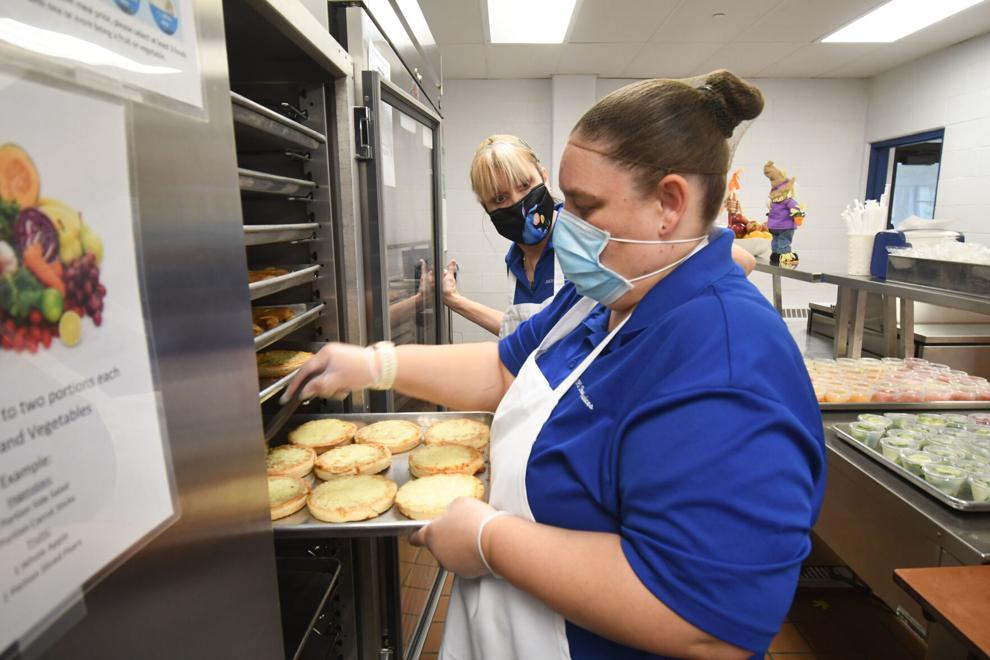 Short staffing also has affected cafeterias across the country and state this fall.
At full staffing, the Berkshire Hills Regional School District would have about 10 people in food services, and it is down by three or four full-time staff members, according to Sharon Harrison, the district's business administrator.
To attract applicants, she said, the district raised starting pay to $15 per hour. Hoosac Valley's food services are staffed fully, and Pittsfield and North Adams are close to being fully staffed, the directors in the districts said.
While short staffed, Berkshire Hills schools are seeing more students access the meal program. Usually, meals aren't free for all students in that district, Harrison said, but this year, that has been expanded.
For nonperishables, the district is ordering twice the amount it usually would when items are available.
"Doubling up is our solution," Harrison said. "It's pretty amazing the staff that is working is just putting everything that they have into it to ensure our students are still fed, despite all the issues."