PITTSFIELD — Tragic events in the news two years ago got Todd Mack thinking about some of the songs — and their cultural impact — written in the 1960s by a skinny Minnesota kid who was wise beyond his years and whose voice crackled like burning thorns.
He went by the name of Bob Dylan, and many of his earlier songs, about war and racial injustice, thrust a generation into civic engagement.
Mack, a musician who has operated under the assumption that music can change the world, had been watching the anguish and social upheaval unleashed in 2020 by the violet killings of George Floyd, Breonna Taylor and Ahmaud Arbery.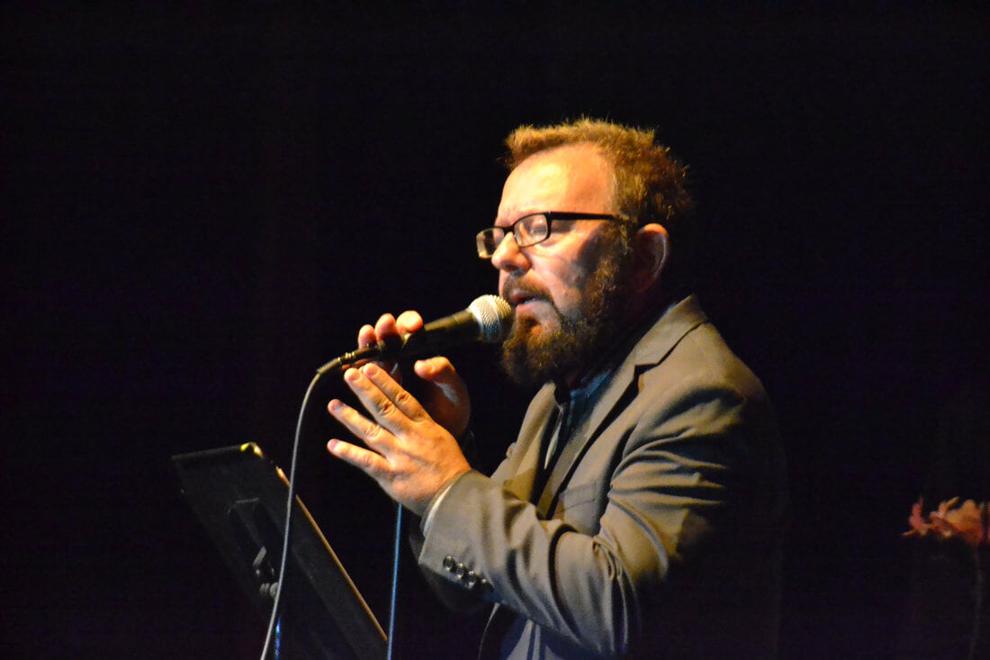 He decided he wanted to do something that Dylan was able to do: at a moment of dire division, draw people together for the common good through the shared dialect of song.
And Mack was in a good position to do it. He is the founder of the Sheffield-based Music in Common, which, since 2005, has sought to seed social harmony through musical harmony in more than 300 communities across the United States, the Middle East and the Far East.
Specifically, beginning here in the Berkshires and extending across the country, Mack and his colleagues from Music in Common have been gathering musicians from different backgrounds to record present-day interpretations of songs central to the Black American experience and also to compose original songs "relevant to the pressing calls for change of our time," he said.
The results, called the Black Legacy Project, will premiere at 7 p.m. Sunday at a free event at the Colonial Theatre in Pittsfield. The event will include a live concert, a preview screening of a documentary short about the Black Legacy Project, followed by a community conversation geared to fostering racial and cultural solidarity.
"We seek to explore not just the legacy of racism and its impact on the United States, but equally, if not more importantly, the legacy of racial solidarity and partnership in advancing belonging and equity, which goes back for generations," said Trey Carlisle, of Atlanta, a co-producer of the Black Legacy Project who has helped lead Music in Common events in the Berkshires.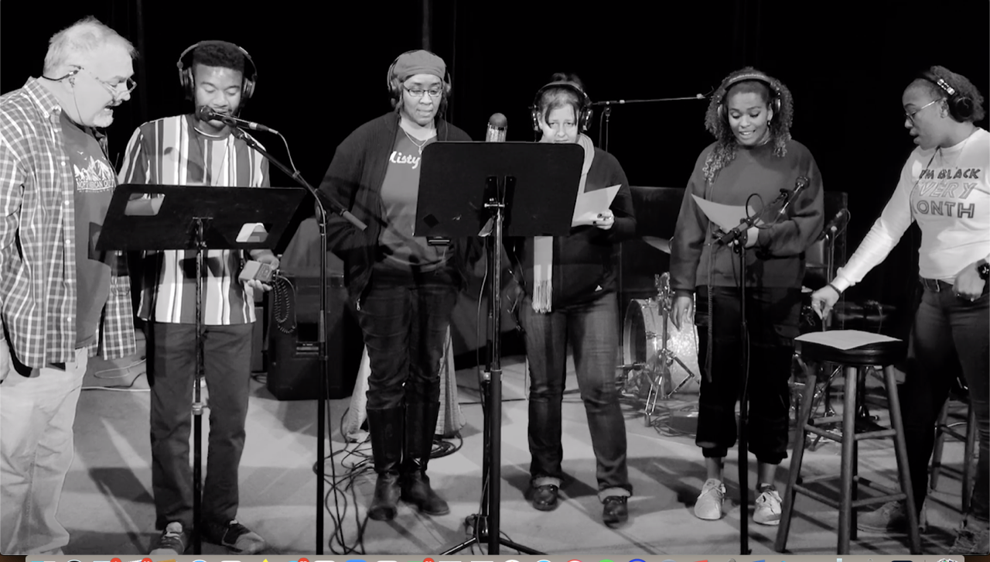 Co-directing the event is Mia Shepherd, a victim witness advocate with the Berkshire District Attorney's Office and a member of the U.S. Attorney's Civil Rights Task Force.
Among the musicians at the Colonial will be Wanda Houston, Billy Keane, Gina Coleman, Matt Cusson, Rufus Jones, Annie Guthrie, Diego Mongue, Eric Reinhardt, Chris Merenda, Bryan House and Brianna Nicola.
Buildup started in the fall
From the Colonial, the project then will tour the country, with each event featuring artists local to the given area and songs tailored to the history of the given region.
Noting the Berkshires' hefty historical legacy and its lineup of crackerjack musicians, Mack said this is as an excellent place to begin the project.
The buildup to the Berkshire-based event began last fall, with two online roundtable discussions on the song "Strange Fruit," made famous by Billie Holiday, and the words of W.E.B. Du Bois' seminal poem, "My Country 'Tis of Thee," which, in modern lingo, amounts to an early, penetrating remix of the original patriotic American hymn.
The roundtables were followed in November by studio recordings of six songs that addressed the theme chosen for the Berkshires: "Hope in a Hateful World." The songs — they will be performed at the Colonial — feature more than three dozen local musicians. Soon to be released, they were recorded at The Guthrie Center in Great Barrington, Deep Red Studios in New Marlborough and The Darrow School in New Lebanon, N.Y.
Each song has a Berkshire connection — two songs, by virtue of being originals written for the project.
The songs include reinterpretations of four classics: "Strange Fruit," "My Country 'Tis of Thee," "Lift Every Voice and Sing" and "We Shall Overcome." The two originals are "Rise Up," written by Coleman, Mongue, Guthrie and Reinhardt, and "It's About More," written by Houston, Keane and Cusson.
A sneak peak of a video featuring a rough mix of "Rise Up" can be found at Vimeo.com.
"Strange Fruit," the shocking and horrific account of two Black men lynched in the South, originally was written in 1937 by a Jewish schoolteacher named Abel Meeropol (who published under a pseudonym, Lewis Allan). Meeropol was friends with Du Bois, the writer, scholar and civil rights activist who was born and raised in Great Barrington. Meeropol is said to have visited the Du Bois home in Great Barrington.
"I wrote 'Strange Fruit' because I hate lynching, and I hate injustice, and I hate the people who perpetuate it," Meeropol, who died in Longmeadow in 1986, said in an interview in 1971.
It became a signature song for Holiday, who performed in the Berkshires at the armory in North Adams in 1938 and at the Music Inn in Lenox in 1957.
Du Bois wrote "My Country Tis of Thee" to the tune of the well-known hymn of the same name.
"It really explores the theme of how Black Americans can find a sense of pride and belonging in a country where they have been dehumanized and oppressed for generations," Carlisle said. "What's really beautiful is, it embraces the idea of how one can acknowledge the sins and the wounds in America's history and legacy and still be inspired and motivated and empowered to help us move America as a nation forward."
"Lift Every Voice and Sing," revered as the Black national anthem, originated as a poem by a DuBois peer, the civil rights activist and writer James Weldon Johnson, who wrote many of his works from his cabin on a hill beside the Alford Brook in Great Barrington. His poem was put to music by his brother, John.
"We Shall Overcome," made famous by folk singer and civil rights activist Pete Seeger, evolved over the centuries from European melodies and Negro spirituals to become the anthem for the American civil rights movement. Carlisle pointed out a local connection — that Seeger performed in the Berkshires numerous times throughout his decadeslong career and was great friends with Berkshire resident Arlo Guthrie and his father, the writer and singer Woody Guthrie.
"When Todd sent out a blanket introduction about the project and asked who would like to participate, you know, I am really busy, but this voice just said, 'You got to do this,'" said Houston, a Chicago-born singer who lives in Sheffield. "This culture that we call the American culture, it's not just white. It's not just European. It's African. It's Native American. Who we are as Americans is influenced by all of it.
"So, I wanted to be a part of something that was really bringing this to light," Houston said, "but doing it in a way where it combined all of us, Black and white, together."
She noted: "That's Todd's thing. That's what brought me to Todd in the first place."
Indeed, the Black Legacy Project is one of many ventures formed through Music in Common, a nonprofit founded by Mack in 2005, in honor of his friend and band mate Daniel Pearl, the former Berkshire Eagle and Wall Street Journal reporter who was abducted and murdered by militants in Pakistan in 2002.
"As Danny traveled the world as a journalist," Mack said, "he'd take his fiddle and play at local jam sessions. It was his way of connecting with people in the places he visited and, then, connecting them with each other. Music in Common is the best way I know to honor his memory."
Through its many music projects, Music in Common has sought to "repair the fractures dividing communities worldwide and to help people recognize their shared humanity and appreciate their diversity," Carlisle said. "Making music with others requires you to learn how to collaborate with each other, how to listen to another person, how to honor what they can contribute, their strengths, their ideas, and how can we work together to co-create something beautiful that we couldn't create on our own."
After the performance at the Colonial, the Black Legacy Project will travel to Atlanta, Los Angeles, the Mississippi Delta, Denver, the Arkansas Ozarks and Idaho. The events will extend into 2023.
The national initiative is being funded partly through a $400,000 grant through the Department of Homeland Security, as part of a new program launched last year called Targeted Violence and Terrorism Prevention.
Tickets for the free March 6 concert can be ordered at berkshiretheatregroup.org or by phone, at 413-997-4444.