PITTSFIELD
W earing chest waders and armed with a flashlight, gloves and pitchfork, Nick Fredsall of Stockbridge is ready to start hunting. His prey — century-old bottles. ¶ The ideal day for a dig is the sunny day following a storm. Rain raises the water high enough to cause erosion, while the speed of the water churns up the bottom of the river or creek, unearthing new bottles.
"I love finding the old stuff that has names on it and sharing it with people. There's so much stuff out there that people have never seen before — and would never get to see — unless somebody goes out and finds it and shares it," said Fredsall.
Spotting glass is not easy for the untrained eye, and the rarest finds are hidden under layers of sediment. Where the eye fails, though, the ear succeeds. Sound is a great ally to distinguish plastic from glass, even when mud and sand obscure a find.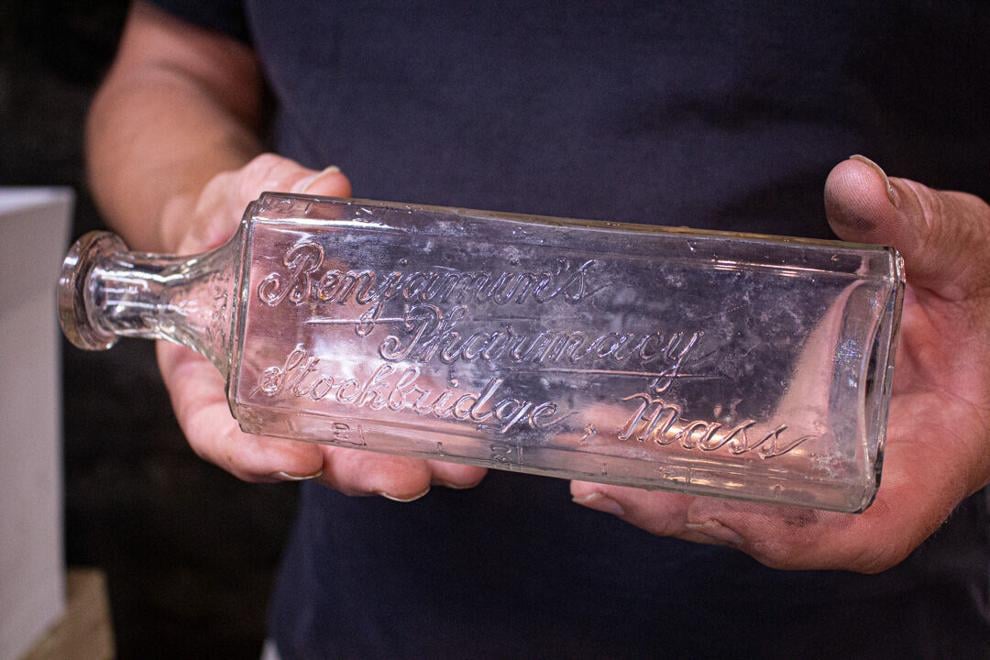 When scratched with the cultivator, plastic will make a dull, slippery sound or a rustle. Glass, on the other hand, makes a clear and bright sound, like the ringing of a bell.
His family does not quite share his passion, but he has found a devoted audience online through his Facebook page and YouTube channel, both called "Spotted Turtle Treasure Hunting."
Once he pulls a bottle out of the water, Fredsall can date it thanks to its design. Shape, size, and ornamentation are usually a reflection of the needs of the times, or limitations of technology.
For example, machine-made bottles, largely adopted by 1910, have a seam that goes all the way up. Pre-machine bottles were blown into molds. When the mold was removed bottlemakers would have to apply the top to the bottle.
Fredsall, who signs his emails as the "Subterranean Recovery Specialist," used to do metal detecting for five years. But hobbies evolve, and one day he became fascinated with how much local history could also be traced by digging in waterways.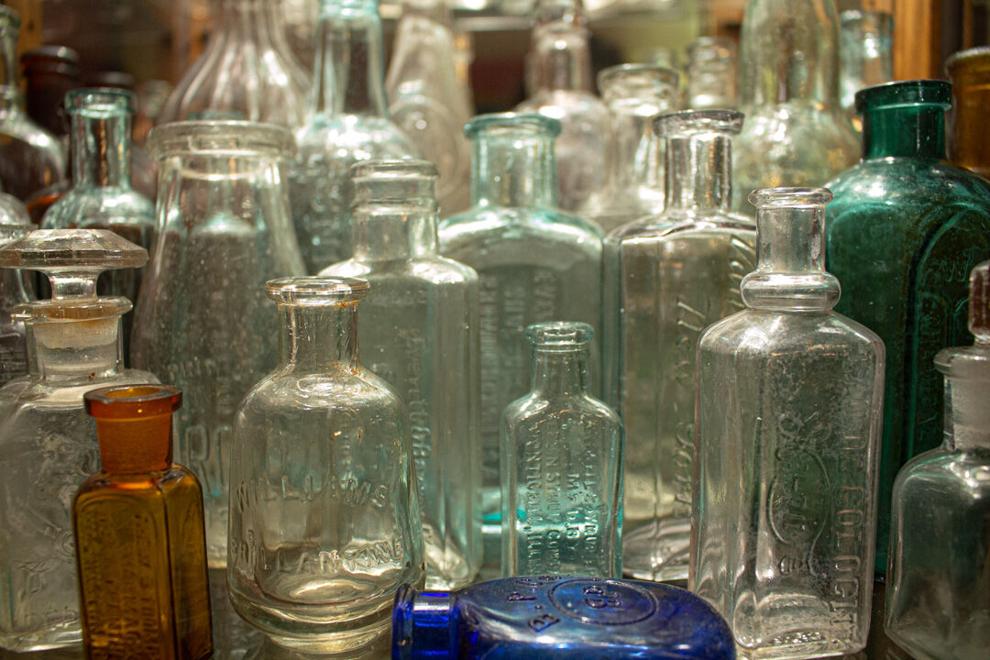 "There's a lot of domes at the edge of the rivers and there was just glass and bottles spilling out all over the place. I went down on the kayak and started pulling bottles out," he said.
Fredsall was quickly hooked and often spent four to seven hours meandering through the current. These long walks are both a workout and a meditative experience. "It's therapeutic, like any hobby, it relaxes and takes your mind off everything else," said Fredsall, an electrician.
For the past three years, he has been on weekly hunts, in rivers and dumps, coming home to slowly amass a treasure of 5,000 bottles.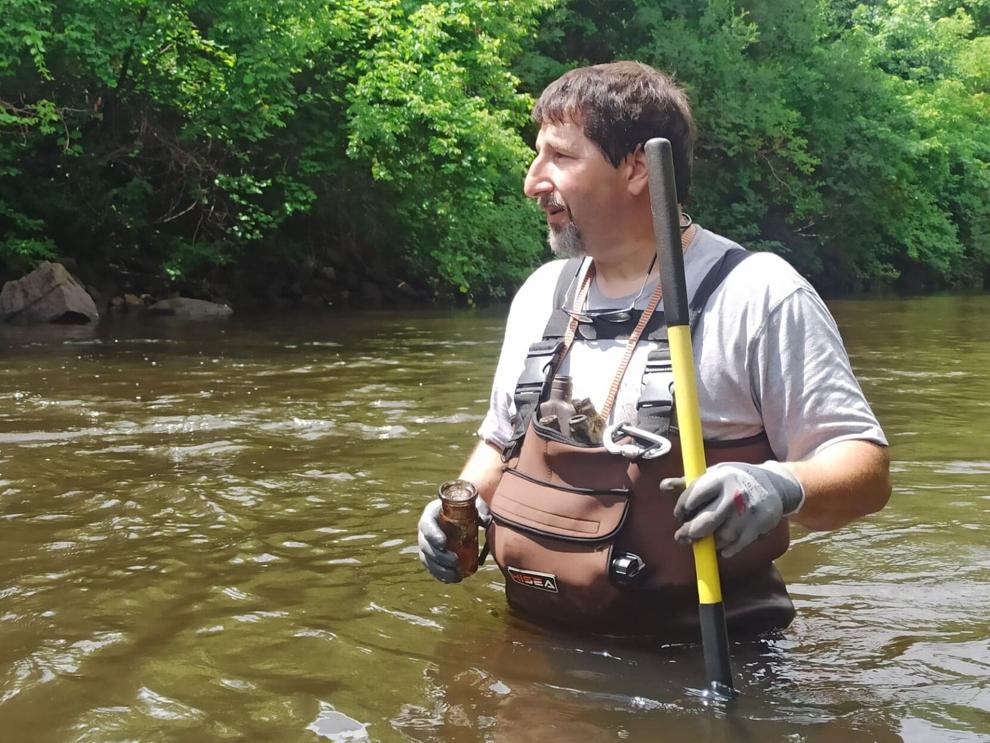 He never knows what he is going to find.
Among his treasures, there is a poison bottle made of blue glass, which he can date to around 1890. "They would put ribs or bumps on the glass because people didn't have good light. So people could feel them, know it was a poison bottle and not take it accidentally in the middle of the night," he said.
Some of his favorites trace back to local history, with bottles from local farms, shops or industries that no longer exist like Stafford Inc., an ink company.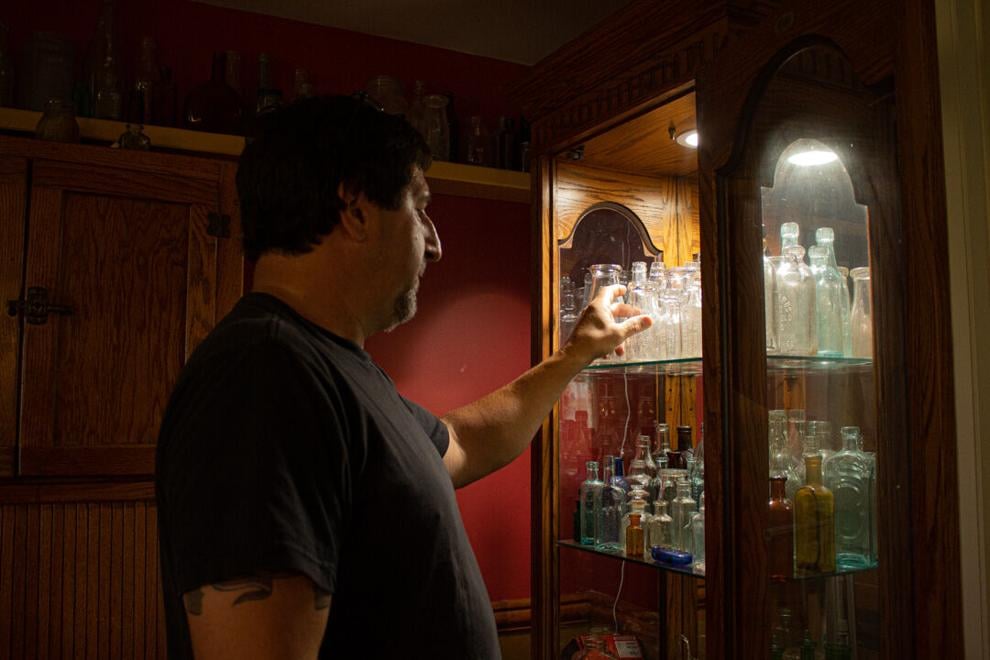 But he also has glass relics that came from afar, such as a 1880s English perfume bottle, which still contains liquid. "This was probably four or five feet underground for 100 years. It's got one small crack but it's not actually broken," he said, then grows pensive. "Just to think that this actually survived 100 years with dirt on top of it."