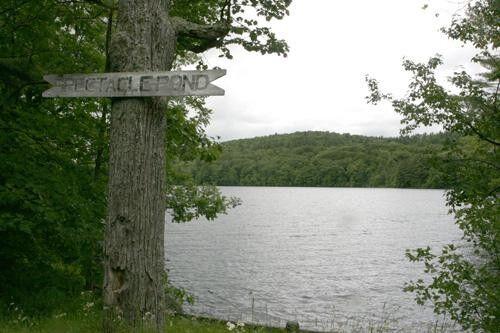 SANDISFIELD — Two candidates, long critical of what they say is a bureaucratic stasis in some town and school district affairs, secured seats by narrow margins in Monday's town elections.
Alex Bowman beat Christopher Joyce for a Select Board seat previously held by Chairman Brian O'Rourke, who decided not to run for reelection. The vote was 106-94, according to Bowman. Town Clerk Dolores Harasyko did not respond to multiple requests by the Eagle for election results.
Carl N. Nett said Monday night that he had learned he won a School Committee seat by two votes, having run against incumbent Billie Anderson Pachulski. Nett has questioned the higher-than-state-average cost per pupil at Farmington River Regional Elementary School, and wants to explore why the school's scholastic rating has dropped 60 percent in five years despite these high per student costs.
Overall, it was an election season prefaced by a heated debate about cannabis regulations, and town approval of a permit for a 100,000-square-foot commercial grow facility. On Saturday, voters rejected a marijuana bylaw and a ban.
Economic development versus preservation of a bucolic pastoral town is a pressing issue among residents concerned about town coffers, as well as spotty cellular phone service. Bowman has said he is open to considering business proposals, like cell towers, on a case-by-case basis.
Bowman says he is not anti-business, but that the town should identify the types of businesses it wants and try to pave the way for those.
Those who sought and won uncontested seats are Dominic Clarke Konstam (moderator, one year); Kathleen K. Burrows (Board of Assessors, three years); William R. Taylor (Planning Board, four years); John W. Field (Planning Board, five years); and Kathleen K. Burrows (library trustee, five years).