LENOX — With an announcement on the upcoming season at Tanglewood due within several weeks, Boston Symphony Orchestra President and CEO Gail Samuel has announced a management shuffle affecting the orchestra's summer home.
Asadour Santourian has been named vice president, Tanglewood Music Center & Learning, a newly created position.
Why it matters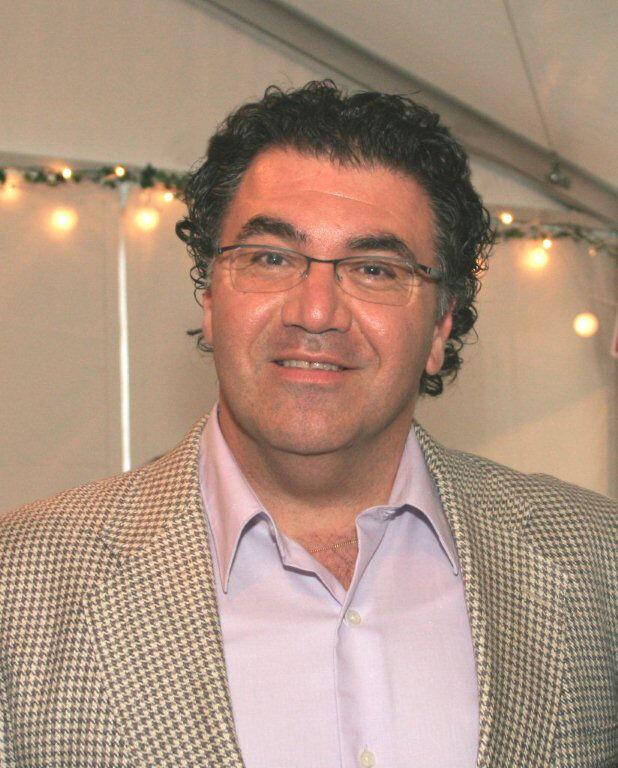 • For the first time, all professional musical training, education and community outreach responsibilities fall under the leadership of one executive.
• Santourian, 63, served for 18 years as vice president for artistic administration and artistic adviser at the prestigious Aspen Music Festival and School in Colorado.
What they are saying
• "At the BSO, Santourian will leverage his deep experience mentoring artists to the BSO's programs in support of the next generation of musicians," the orchestra's announcement stated. "Leading all of the BSO's training, education, and community programs, he will focus on expanding broader representation through wide-ranging partnerships and collaborations."
• "The BSO is a world-class institution with remarkable assets that put education and engagement at the center of the arts experience," Santourian said in a prepared statement. "I am honored to join Gail, [Music Director] Andris Nelsons, the executive leadership team, staff, and musicians in advancing the orchestra's multi-level education platforms and providing focused support to the next generation of musicians."
• In an announcement that included the appointment of Maureen Flores as chief development officer, Samuel — named the BSO's new leader in June, to succeed Mark Volpe — stated that they each "bring a wealth of experience to the organization as we seek to expand the orchestra's relevance and impact in our community and beyond. Maureen and Asadour are proven leaders with demonstrated talent and deep expertise in their respective fields, and they join the passionate BSO staff, dedicated to the orchestra's future."
• Flores had been vice president for advancement at Bentley University in Waltham. Her mission includes organizing and implementing a comprehensive and strategic fundraising program to support the BSO's mission and future vision, the announcement stated.
Key players departing
• Although Ellen Highstein is stepping down Friday as director of the Tanglewood Music Center, after 25 years in the post, a BSO spokeswoman said that she will return this summer to oversee the summer institute for promising young artists, as well as the Festival of Contemporary Music. She had completed much of the planning for the center's upcoming season.
• Sue Elliott, named in 2018 as the director of the Tanglewood Learning Institute at the new Linde Center for Music and Learning, is leaving Friday to accept a position as chief audience officer at the Norman Rockwell Museum in Stockbridge.
"Her work with all departments will help us connect our programs more deeply with our audiences, develop and grow new audiences, and help us understand how best to serve our mission here in Stockbridge and virtually from anywhere," said Alyssa Stuble, communications manager for the museum.
"We are very grateful to Sue for helping us launch the Tanglewood Learning Institute and bringing such an innovative and eclectic spirit to Tanglewood programming," a BSO spokesperson stated. "We wish her the best in her next position."
• Tony Fogg, who joined the BSO 28 years ago, now is vice president of artistic programming. He will be overseeing programs for the BSO, the Boston Pops and Tanglewood, as well as building the BSO's media strategy, according to Bernadette Horgan, BSO director of public relations.
The big picture
• Santourian's position includes oversight of the TMC and TLI, including all hiring needed for both, which will remain separate programs.
• In Aspen, he programmed seasons based around annual themes, supporting emerging artists while deeply involved in diversity, equity and inclusion initiatives, according to the BSO announcement. Previously, he served in senior artistic leadership roles at the Rotterdam Philharmonic Orchestra and the Minnesota Orchestra, among others.