When Gail Samuel, the newly appointed Boston Symphony Orchestra president and CEO, first visited Tanglewood in 1986 as a teenager, she happened to attend a historic concert — one that attracted widespread front-page news coverage.
Leonard Bernstein was on the podium, and 14-year violin sensation Midori was performing his Serenade, when her E-string broke. Without missing a note and totally poised, she played on after being handed a replacement fiddle, but its E-string promptly snapped. The second substitute instrument was the charm, and the performance continued successfully.
For Samuel, a native Angeleno and a budding violinist, it was a life-changing experience. She fell in love with Tanglewood, enrolled in the Boston University Tanglewood Institute, then worked on staff there for several summers.
And now, she returns to Massachusetts after a stellar career in the top management ranks of the Los Angeles Philharmonic, where she served as chief operating officer and executive director. She also was president of the Hollywood Bowl and its orchestra.
Samuel, 53, will be the BSO's first female leader and the eighth top executive since the orchestra was founded 140 years ago. She starts June 21, which could be around opening day of whatever season the orchestra might be able to present at its summer home.
"When we're able to do something, we'll have to; we all hope so," she told The Eagle in a phone interview from Boston on Thursday. "But, I don't know what that looks like."
Various plans are being explored, she acknowledged. The BSO plans an announcement about Tanglewood in late March or early April.
Samuel succeeds Mark Volpe, retiring as of June 20, after 23 years shepherding the BSO through good times and pandemic times. He was a tireless advocate for the expansion of Tanglewood, most recently the June 2019 opening of the Tanglewood Learning Institute, based at the new, four-building Linde Center for Music and Learning complex that includes the Volpe Family Studio.
Samuel, whose younger brother Brent is a cellist in the LA Phil, as it is known, and also a BUTI alumnus, credits Tanglewood for her career choice and calls the BSO "a fantastic ensemble. The relationship between [Music Director] Andris Nelsons and the orchestra is really special, and that's so important to making things work in an orchestra."
"There was the nostalgic draw of Tanglewood, absolutely," she pointed out. "That was probably the thing that got me into the first conversations."
After hearing the search committee's and trustees' views of "the possibilities for where this organization could go, I'm very excited about it," she said. "I kept thinking, 'I can't believe I'm leaving the LA Phil,' but then I thought, 'I can't not do this.' "
Looking ahead, "like so many of us, I'm desperately anxious to get back to sitting with other people, having a human experience together, and enjoying arts and beauty. My great desire is that we can get back to something of how it was."
But, the necessary pivot to digital and virtual engagement with audiences during the pandemic "will mean something for our future, and figuring out the right balance of that, coming out of the pandemic, may look different for different organizations," Samuel said. "But, our organizations are at a turning point in other ways as well."
Once public performances resume, she predicted, despite caution, there will be a pent-up need to share the experience of live music.
"There's opportunity in this moment of acknowledging that everything is different, and we have to figure it out," Samuel said. "That could mean a lot of things at the BSO, but we have to figure it out together. It's not like, in six months, everything is going to be back to where it was a year-and-a-half ago. We're all going to have to work through that and pull on the different levers we have to pull things back to balance."
Her orchestra management experience includes 28 years at the Los Angeles Philharmonic, which has emerged as one of the nation's top orchestras under the artistic leadership of conductor Gustavo Dudamel. The LA Phil has pioneered innovative programming and has emphasized music by living composers, in addition to the standard repertory.
While at the LA Phil, the organization's development of the Youth Orchestra Los Angeles, offering free instruments, instruction and performance opportunities to young people from underserved communities, demonstrated Samuel's commitment to equity, diversity and inclusion among her top priorities.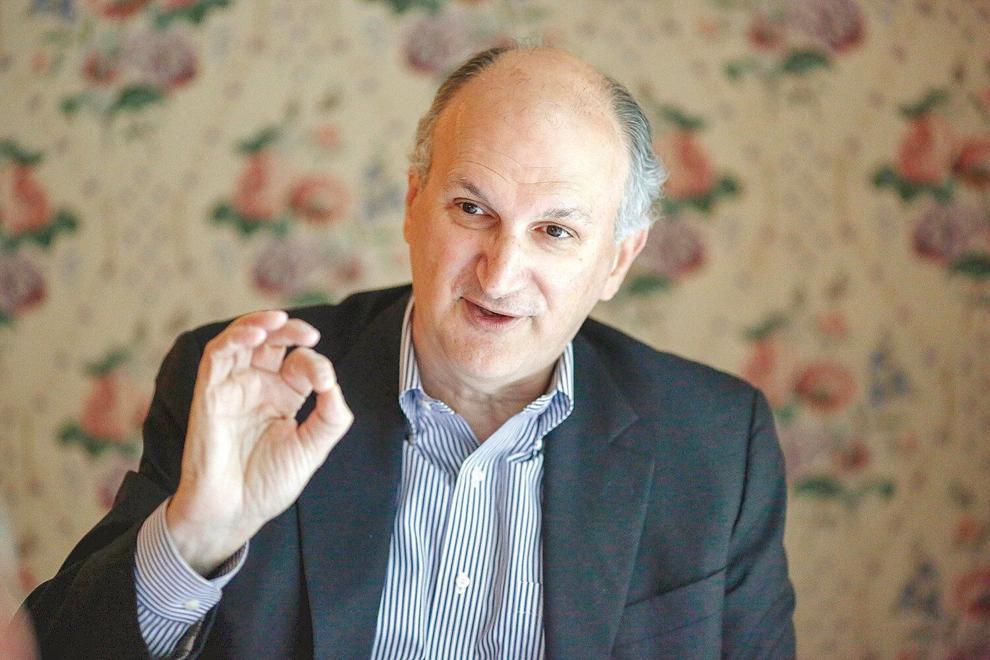 Volpe, who early last year announced his retirement plans, first intending to step down last August, and then extending the target date to this month, now will remain until June 20, to ensure a smooth transition.
In a statement, he called Samuel "one of the country's most accomplished leaders in the world of music. I am pleased that Gail will guide the orchestra through its next chapter, post-pandemic, and I am certain she will inspire new ideas and thinking that will ensure the BSO continues to flourish by bringing its extraordinary gifts to the widest possible audiences for many years to come."
The BSO has not performed live in front of an audience since the COVID-19 pandemic emerged a year ago. It has lost $51.5 million in earned income, primarily ticket revenue, but offset that through $61 million in donations and other contributions while retaining its musicians at reduced salary levels. At least 50 out of 180 administrative staffers lost their jobs last summer.
The BSO's endowment, the largest of any U.S. classical music organization, is at $509 million, up from $450 million last summer and triple what it was when Volpe took over in 1998. Its pre-pandemic 2019 operating budget was just over $100 million; currently, it's $50 million.
Samuel will oversee "a robust, rapidly evolving slate of initiatives intended to expand the reach and relevance of orchestral music in the Boston area and beyond," according to an announcement from the orchestra released Thursday morning.
During Samuel's tenure, the BSO announcement stated, the LA Phil has seen "record financial growth, thriving community partnerships and a number of groundbreaking programs and performance spaces widely considered the industry 'gold standard.' "
Before joining the LA Phil, Samuel held positions with the Minnesota Orchestra, Yale University, the Boston University Tanglewood Institute and the Young Musicians Foundation.
"When we commenced our search for the next leader of the BSO, The Ad Hoc President and CEO Search Committee was tasked with a tall order — to find a leader with a passion for symphony orchestras, a precise and proven business acumen, and a pioneering spirit that can build new audiences, reach diverse communities and expand our digital capacity and impact alike," said Barbara W. Hostetter, board of trustees chairperson-elect. She also chaired the search committee for Volpe's successor.
"Gail is the rare leader who meets and exceeds all of these requirements," Hostetter added in a prepared statement. "She holds an innate love and appreciation for music and how it is presented, as well as a deep understanding of the orchestral art form. As an accomplished orchestra executive, she is well-versed in the particulars of strategic management, from marketing, audience development, revenue growth and fundraising to meaningful community engagement."
Hostetter praised Samuel for "her understanding of classical music, business, and most importantly, the critical intersection of the two, is impressive, and we look forward to her skilled stewardship of the BSO."
Samuel, recognized as an accomplished classical music executive with deep orchestral knowledge, is noted for her collaborative relationships with musicians, business savvy, and creative vision for new partnerships and programs.
In partnership with Dudamel, the dynamic music director of the LA Phil, Samuel has presided over the largest operating budget of any orchestra in the country, recruited a diverse staff representative of the greater Los Angeles community and supported the work of Dudamel's acclaimed Youth Orchestra Los Angeles.
Significantly for the BSO's intense commitment to Tanglewood under Volpe's leadership, Samuel is credited with transforming and expanding the reach of the Hollywood Bowl, the summer home for the LA Phil.
She also steered all strategic and operational development for the organization's highly celebrated venue, the iconic Walt Disney Concert Hall. In recent years, she worked with Los Angeles County to bring another historic outdoor amphitheater, the Ford, under the stewardship of the LA Phil, with the specific mission and vision to celebrate and support the broad and diverse community of artists in Los Angeles and their audiences.
Samuel began her career with the LA Phil in 1993, in the role of orchestra manager. She was promoted to general manager in 1997, and, in 2009, while still serving as general manager, assumed an additional role as vice president of philharmonic and production.
In that added capacity, she oversaw every production element across the organization. Appointed chief operating officer in 2012 and executive director in 2015, she twice served as acting president and CEO.
Samuel was selected after a rigorous, international search that began in April 2020. She was approved unanimously by a full board of trustees vote upon receiving the unanimous recommendation by the Ad Hoc President and CEO Search Committee.
Information from the Los Angeles Times was included in this report.