BURLINGTON, Vt. — Most of the people who come through the doors of Community Health Centers of Burlington addicted to opioids and looking for help already have tried the most effective medication the center has to offer: Suboxone.
Until recently, many were breaking the law by obtaining the drug without a prescription, taking it not to get high, but to treat their own opioid use disorder. Some were buying it off a friend to stave off cravings when they couldn't get any other opioid; others were taking it because they knew that buprenorphine — it's the main drug in Suboxone — was safer than heroin possibly laced with fentanyl.
By the time they walked into the center in the colorful Old North End of Burlington, they knew how Suboxone could help — and they wanted to get better.
In June, Vermont became the first state to decriminalize possession of a limited amount of buprenorphine as a policy specifically intended to target the opioid epidemic. Rhode Island followed suit in July.
But, in Massachusetts, which has implemented many of the same opioid-related policies as neighboring New England states, the idea of removing criminal penalties for buprenorphine has yet to gain a foothold.
"If we're thinking about a harm-reduction model, then decriminalization makes sense," Jennifer Michaels, medical director at The Brien Center, told The Eagle. "People who are using buprenorphine are not going to overdose and die the way they would if they were using heroin."
Studies have shown that people typically take nonprescribed buprenorphine to stop withdrawal symptoms, detox or self-medicate when they cannot access a prescriber. Research shows that people who do that use less heroin and fentanyl and, therefore, reduce their overdose risk. Nonprescribed buprenorphine use also is associated with higher retention in formal treatment.
In Chittenden County, which piloted decriminalization several years before it was voted on in the Vermont Statehouse, opioid overdoses dropped 50 percent the year the policy went into effect.
It was impossible to say to what degree that success had to do with decriminalization or other efforts the region implemented, including instant access to Suboxone in the emergency room. Advocates agreed that decriminalization played at least a role.
In Berkshire County, District Attorney Andrea Harrington told The Eagle she does not prosecute buprenorphine-possession cases. But, the county and state have not seen the grassroots push for this opioid epidemic policy piloted in Vermont, which has been credited with saving lives as the opioid toll continues to grow.
What is buprenorphine?
The opioid epidemic surged during the coronavirus pandemic, leading to the first increase in fatal overdoses across Massachusetts in several years. The situation was even bleaker in Berkshire County, where a record 56 people died in 2020, a 44 percent increase from the previous year.
As health officials released grim overdose data throughout the pandemic, one piece of good news made it onto the radar of addiction treatment advocates: The federal government loosened restrictions on prescribing buprenorphine.
Buprenorphine is an opioid use disorder treatment, typically administered under the tongue, that helps people control cravings, and has been shown to reduce relapses and overdose deaths. Doctors typically prescribe the medication as Suboxone, a combination of buprenorphine and naloxone.
Buprenorphine binds to the same brain receptors as heroin and other opioids, blocking their effect. It's a "partial opioid agonist," which means it can produce some of the euphoric effects of heroin, though treatment doses do not produce euphoria in opioid-dependent people, according to the National Institutes of Health. Studies have shown it has the lowest abuse potential of any opioid, and its "ceiling effect" means that an increase in dosage beyond a certain point has no impact.
Across Massachusetts, access to buprenorphine has increased dramatically over the past decade. But, even as biases about addiction have begun to shift, many doctors and advocates say buprenorphine remains stigmatized — and it doesn't reach everyone who might benefit from it.
This year, Vermont and Rhode Island became the first states to acknowledge the treatment gap and decriminalize buprenorphine as a targeted opioid epidemic policy. Oregon has decriminalized possession of small amounts of almost all drugs. In Massachusetts, buprenorphine is classified as a Class B substance, the same as cocaine and other opioids, such as oxycodone.
In Vermont, the impetus for the policy came from Chittenden County — the state's most populous county, home to the lakeside city of Burlington, the massive University of Vermont and Independent Sen. Bernie Sanders.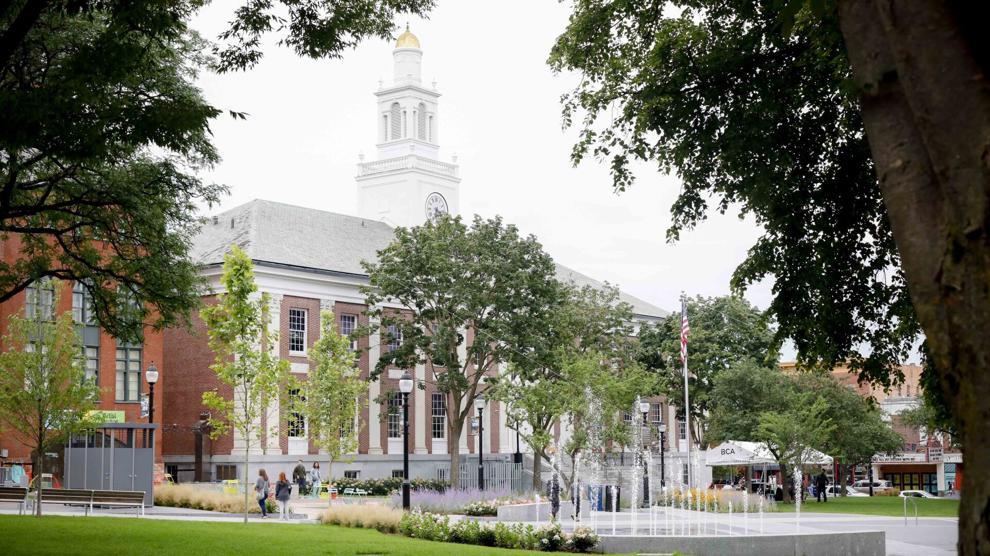 Thriving without a prescription
As early advocates tell it, the idea came from Tom Dalton, executive director of Vermonters for Criminal Justice Reform.
In the mid-2010s, as opioid deaths surged across the country, Dalton worked every Saturday as a counselor at a private clinic just outside Burlington that prescribed buprenorphine.
By then, Vermont had implemented its hub-and-spoke model to increase access to medication-assisted treatment. In the system, "hubs" provide more intensive care and addiction expertise and "spokes," such as doctor's offices, serve as additional prescribers.
From Dalton's perspective, though, the system still had a major capacity problem.
He saw one- to two-year waiting lists, people who were unwilling to use their insurance because they were afraid their employer might find out, and people with no insurance at all still searching for help.
He also knew that some patients were getting prescribed buprenorphine, then giving away some of it, or using heroin again. As a result, their doctors would tighten their supply, often mandating that they pick up just one day's prescription at a time. If work, transportation or child care interfered with their appointment, their treatment would lapse, leaving them at risk of relapse.
All the while, though, Dalton also was watching people take treatment into their own hands by purchasing Suboxone off the street. And the Band-Aid solution seemed to work.
"These were people who were choosing to limit their use to buprenorphine," he said. "They were buying it from friends, but they were doing as well, or better, than some of the people getting a prescription."
Dalton began to see buprenorphine decriminalization as a piece of the puzzle to save more lives, and the right people were about to arrive to put that idea into practice.
'It saves lives'
In 2015, Brandon Del Pozo came to Burlington to serve as the city's new police chief. He had experience in the New York Police Department, and he was working on a Ph.D. at City University of New York, where he was researching, among other things, public health in policing.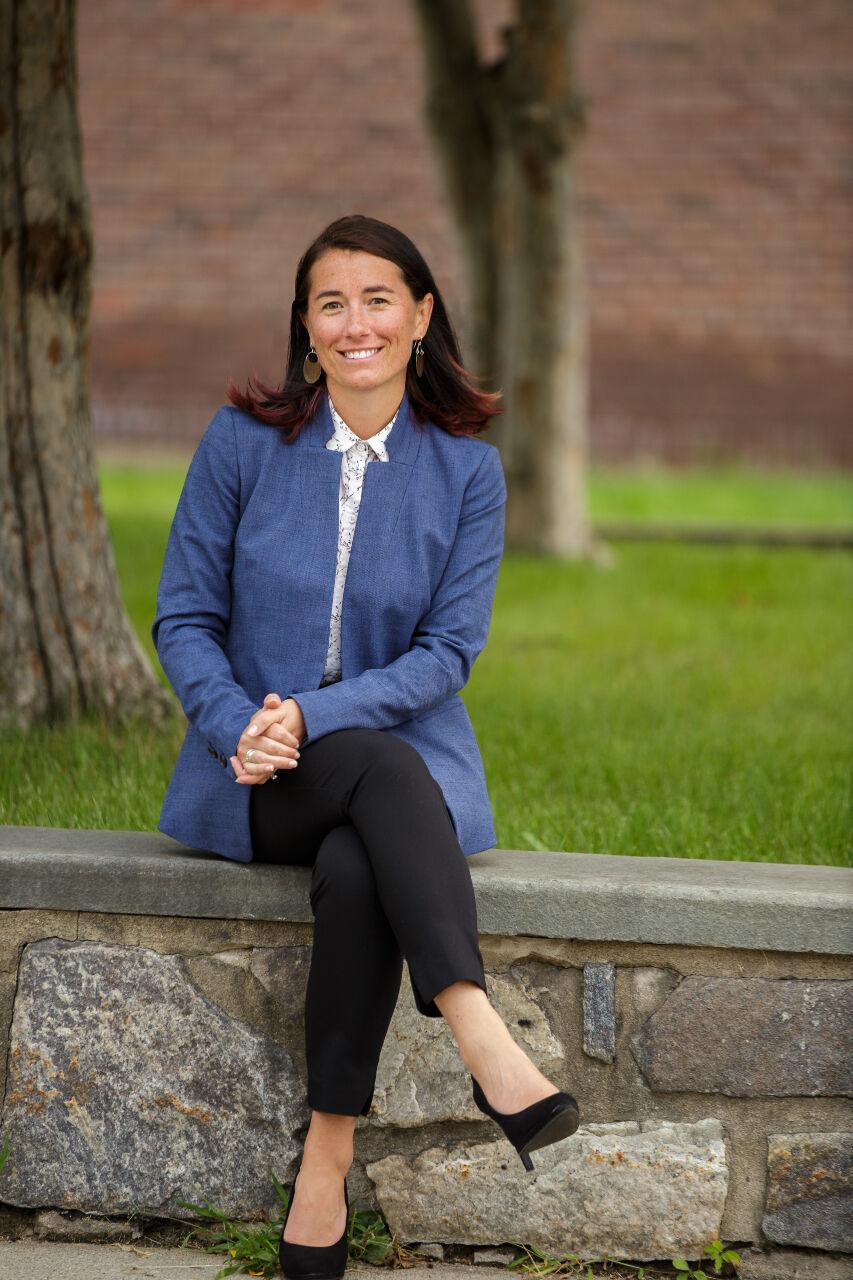 In 2017, overdoses spiked in Chittenden County. That year, the governor appointed Sarah George as the lead prosecutor for the county.
A single death early in George's career had shaped her view on the opioid epidemic. She met the family of a 24-year-old soccer player who had developed opioid use disorder after being prescribed painkillers for a knee injury and eventually overdosed and died.
"That was my life — I had so many knee injuries," she said. "That was a moment where I realized, 'This could have been me.'"
About the same time, Dalton pitched the idea of buprenorphine decriminalization, and got into a room with Del Pozo and George to talk about the proposal.
"Sarah barely batted an eye before saying 'Sure,' " Dalton said.
George said the policy made sense to her, in no small part because her office barely charged buprenorphine-possession cases to begin with — maybe one or two each year.
At the time, she said, she hoped the policy would increase diversion of the drug, essentially "flooding" the region with a safer alternative to heroin and fentanyl.
"The message was, if you have the option between two technically illegal substances — heroin and buprenorphine — we want you to pick buprenorphine every single time," she said. "And you won't get in trouble for it."
Del Pozo hoped the move would reduce the stigma around buprenorphine.
"I think the everyday person out there, who doesn't know what to make of this medication and might have a stigma about it, will see their police department not arresting for it," he said. "And they'll go, 'Oh, I guess it's helpful. I guess it saves lives.' "
In 2018, George, Del Pozo, Burlington Mayor Miro Weinberger and other leaders announced that Chittenden County no longer would arrest or prosecute possession of small amounts of buprenorphine, de facto decriminalizing the drug for more than one-fourth of Vermont residents.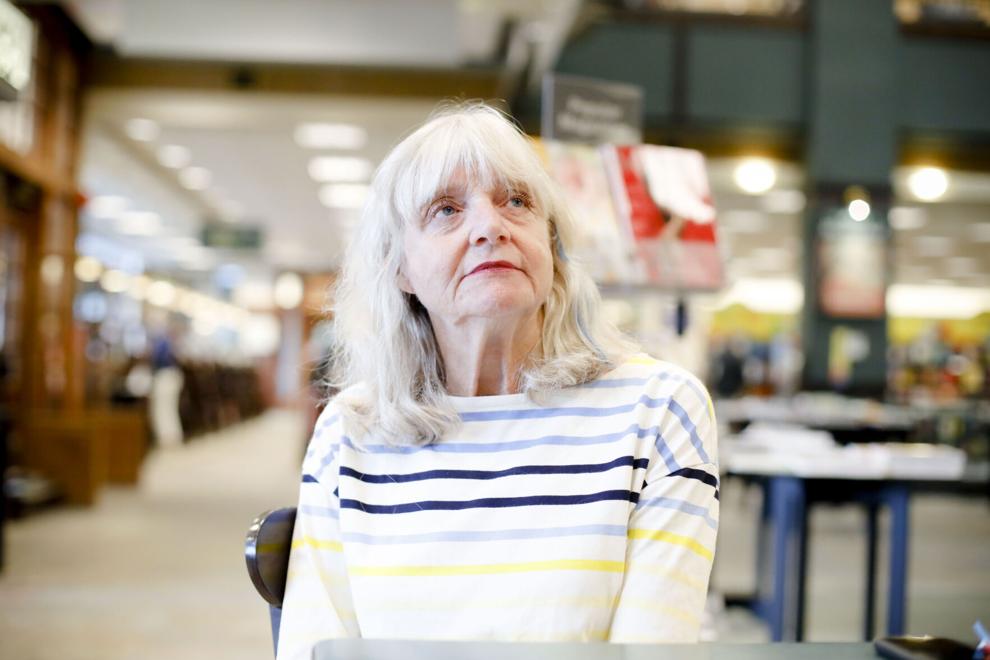 The Statehouse
Their initiative was met with some opposition, the original backers remember, including several police chiefs in the area who were not convinced. By and large, though, everyone who spoke with The Eagle says the community appeared to have few qualms.
Then, fatal overdoses dropped in 2018, from 18 per 100,000 residents to fewer than nine, and they remained low the next year.
When the pandemic struck, though, overdose deaths rose across Vermont. Just like in the Berkshires, doctors in Burlington say, people began to use alone, relapse and die at alarming rates.
In 2021, the Legislature took up the decriminalization bill, which had been pushed from the previous year by the pandemic, says South Burlington Democrat Ann Pugh, a bill co-sponsor.
Pugh, soft-spoken and thoughtful and a social worker by training, had worked on harm-reduction policy since she supported needle exchanges early in her legislative career. The testimony about buprenorphine decriminalization, and her research, had convinced her that the policy was the right move.
"We heard about people getting the drug on the street because they didn't want their employer to know, or they couldn't take time off to get it, or they weren't sure they were ready to go into treatment," Pugh said. "Really compelling testimony about how it saves lives."
The legislation, which passed with overwhelming support, removes criminal penalties for possession of up to 224 milligrams of buprenorphine — that's a two-week supply — for a two-year trial period.
'Unanticipated consequences'
During testimony for and against the bill in Vermont, one voice emerged as the clearest dissenter: the state's Department of Health.
Health Commissioner Mark Levine submitted written testimony laying out the pros and cons of the bill, warning about "unanticipated consequences."
He cautioned that some research literature shows that 50 percent of the people using nonprescribed buprenorphine are trying to get high, and that data on buprenorphine decriminalization are "limited and often contradictory." He warned that selling part of a prescription could leave the original patient more vulnerable.
Finally, he said doctors might stop prescribing the drug if the bill were passed, amid concerns about increased diversion.
"If I were Commissioner of any other state in the US I would be unequivocally for this bill as a potentially important public health measure," he wrote. "But this is Vermont. We do not know what 'flooding the streets' with buprenorphine ... means in a state with no waiting lists and true capacity to treat all."
Dalton and other people who support decriminalization understand the commissioner's caution. But, they also think he is wrong.
Data tracked by Burlington did not show a decrease in the number of buprenorphine prescribers after Chittenden County's de facto decriminalization, according to Dalton. And as for the main argument — that the state has enough capacity — Dalton just disagrees. There still are plenty of reasons someone might not go to a doctor's office, he says.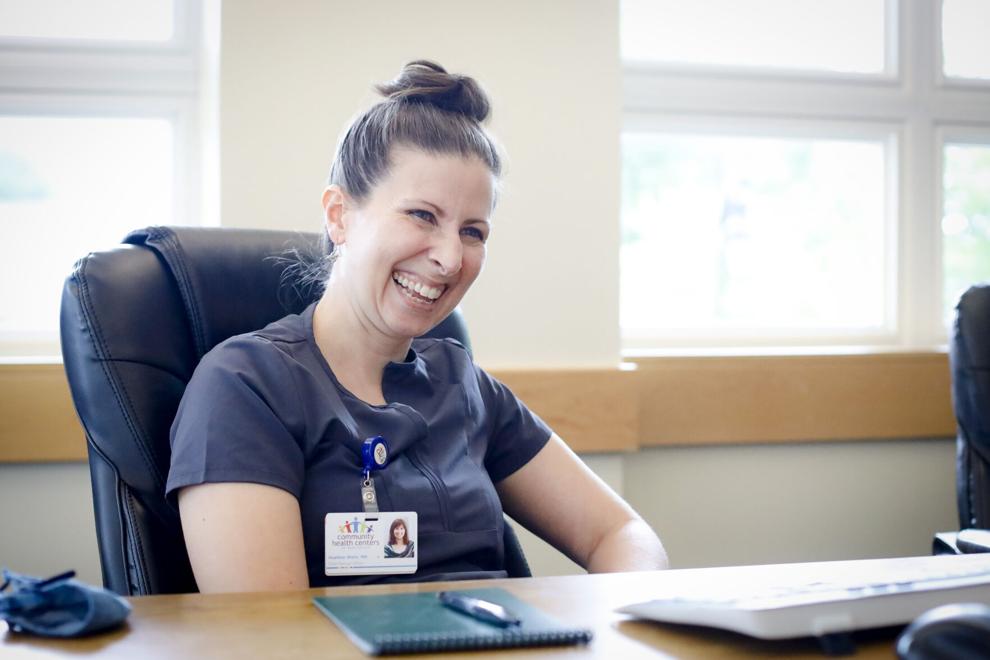 'Common sense'
In a meeting room at Community Health Centers of Burlington, Dr. Heather Stein, chief medical officer, almost bounces as she moves around, describing how Suboxone helps her patients, including medical professionals and business owners, get back their lives.
She admits that use of nonprescribed buprenorphine is far from the ideal treatment. But, the medication keeps people alive, she says, and sometimes leads them into formal treatment. When patients realize they can get buprenorphine more consistently and cheaply from a prescriber than off the street, they end up going to Community Health Centers of Burlington, where they get a prescription alongside mental health treatment and other health care.
"Some people might see it as a barrier to getting people into treatment, when you have [nonprescribed] buprenorphine in the community," Stein said. "That's not been at our experience at all."
She does worry about the people who are diverting their prescription instead of taking it, but that has not lessened her support for the policy.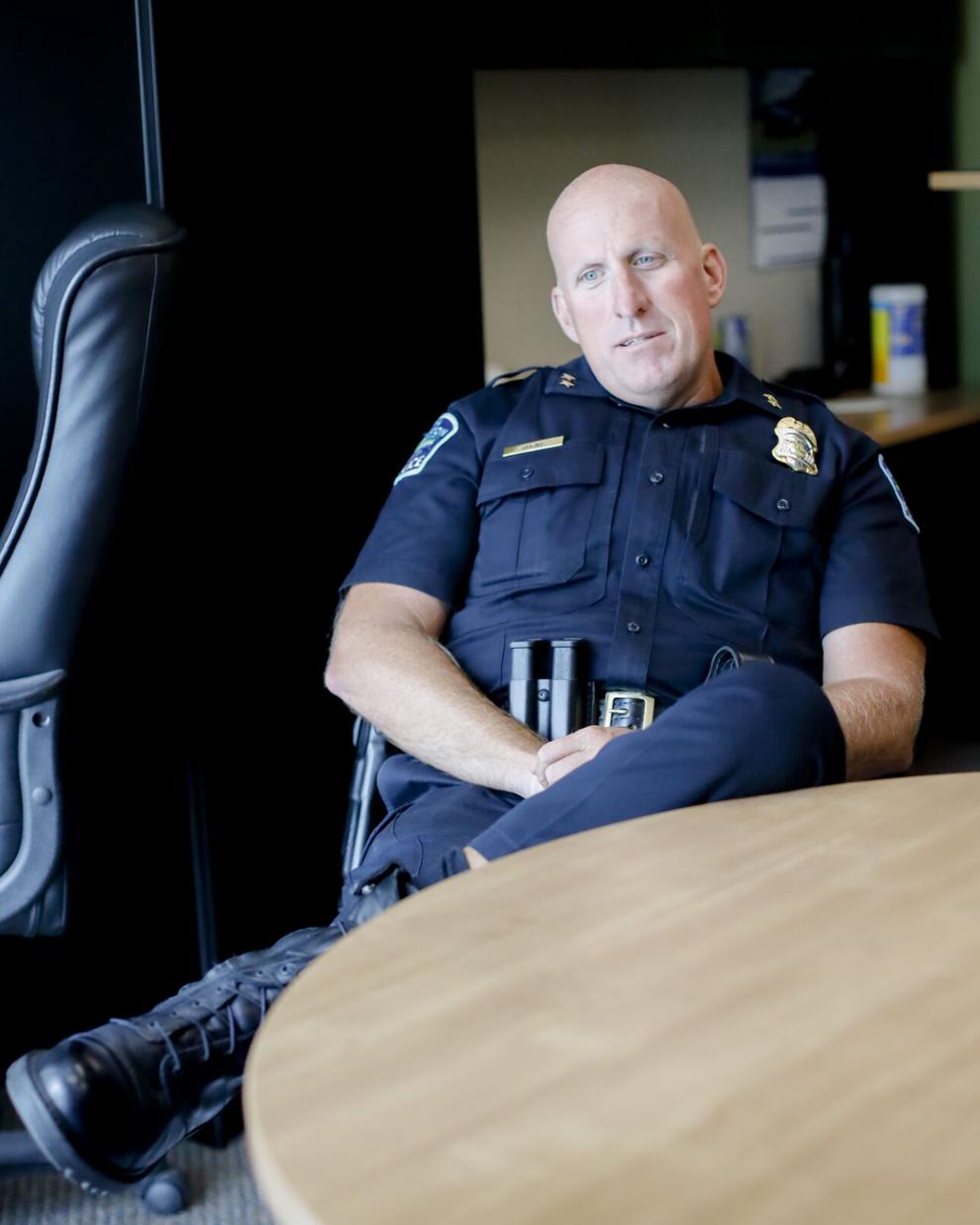 Meanwhile, much of the region's police force has come around to support the policy, says Shawn Burke. He leads the Police Department in South Burlington, where new housing developments rapidly give way to farmland.
Burke says the original idea of decriminalization made sense to him, in part because there is no violent crime associated with nonprescribed Suboxone. Instead of robberies or break-ins, he says, police typically would find young people sharing their strips with each other, "trying to stay well."
Some officers had trouble adjusting to the policy, but the more they learned about the science of addiction, the easier it got.
"I'm glad the legislation came through, because it makes it so much more clear," he said. "It does get a little weird, right? We're cops; we're supposed to stand by the rule of law. But, when the rule of law is bending common-sense principles, I think that gets strange."
For Burke, this reform checks two crucial boxes: It has few negative ramifications for public safety or officer safety. To him, it's just common sense.
Would it work here?
When Michaels admits new patients for medication-assisted treatment at The Brien Center in Pittsfield, she says, nearly half of them already have tried Suboxone — similar to the experience of providers in Burlington. To her, decriminalization makes sense. At the bare minimum, she says, it would remind people that Suboxone saves lives.
"People who take Suboxone are still stigmatized," she said. " If they talk to someone who is in a certain program or doesn't believe in medication, they're at risk of being ostracized, stigmatized, marginalized. That's a serious problem."
Harrington, the Berkshire district attorney, says stigma is the largest barrier to treatment and that decriminalizing buprenorphine can help with that.
"I think my office can send a really powerful message to people in the community who are struggling with substance use disorder that this is a public health issue," she said. "Which is why my office does not prosecute for possession of buprenorphine."
The police departments in Pittsfield and North Adams, the two municipalities that have registered the majority of Berkshire County's fatal opioid overdoses, did not respond to multiple requests for comment. According to Harrington's office, local police departments do charge for buprenorphine possession, though those charges typically are tacked on to charges for other crimes.
Harrington also said she would support a move toward statewide decriminalization in Massachusetts.
"I think our state's a little bit behind where we should be," she said. "There's all this talk of Massachusetts exceptionalism … and I think this is an example of where Massachusetts can do better in leading."