Editor's note: The Berkshire Eagle will bring readers updates on candidates and campaigns ahead of the Sept. 6 primary elections. This recap is drawn from submissions from the candidates.
Berkshire District Attorney
ENDORSEMENTS AND CAMPAIGN DATES: Berkshire District Attorney Andrea Harrington reported picking up endorsements from: Former state Attorney General Scott Harshbarger, former Massachusetts Supreme Judicial Court Associate Justice Bob Cordy, District Attorney Marian Ryan, retired police chief Frank Wiley, and former U.S. Attorney Carmen Ortiz.
• Timothy J. Shugrue, who is challenging Harrington in the Sept. 6 Democratic primary for Berkshire District Attorney, will attend a Saturday event at the Dalton Fire Department and a chicken dinner fundraiser at the Dalton United Methodist Church.
• Both candidates are expected to attend a forum Wednesday sponsored by the North Adams Democratic City Committee and Massachusetts Democrats.
'BROKEN WINDOWS' DEBATE: The Harrington campaign restated its belief late this week that Shugrue misrepresented his position on an issue related to racial justice during a debate Monday at the Berkshire Athenaeum. Shugrue had disavowed supporting the concept of "broken windows" policing.
In a social media post following the debate, Shugrue conceded that he had expressed support for that approach in a media interview.
The Harrington campaign also said Shugrue should have answered a debate question about the state's 2020 Police Reform Act. He had declined to answer at the time.
"District Attorney Harrington is calling on Mr. Shugrue to end his shocking pattern of dishonesty regarding racial justice," the campaign said. In that statement, Harrington added: "Racial justice is the most pressing issue facing the criminal justice system. Mr. Shugrue owes us candor and honesty when it comes to his positions on racial justice."
A PLEDGE TO ACT ON GUN VIOLENCE: In a campaign statement this week, Shugrue questioned whether Harrington has done enough to curtail gun violence involving minors in Berkshire County. He said he has tallied 16 incidents this year.
"Four years ago, the district attorney eliminated school-based youth educational programs in Berkshire County schools and dismissed every one of the loyal and talented employees in that department. These programs were effective at educating students around making good choices, providing important mentoring opportunities, and identifying resources to help teenagers and their parents," he said in a statement.
"One of my first acts as District Attorney will be to launch data driven social and emotional learning programs back into the schools," he said. "It is critical that we support our schools by giving students the knowledge and understanding around critical topics like substance abuse, bullying, healthy relationships, cultural awareness and diversity."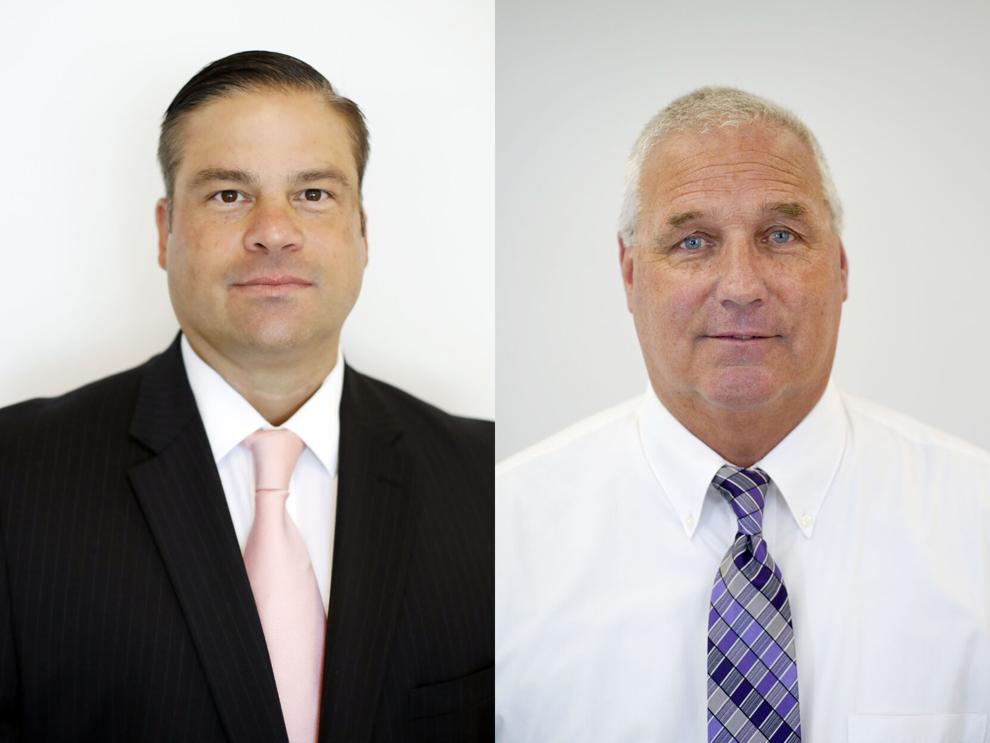 Berkshire County Sheriff
HOUSING WOMEN DETAINEES: After a debate appearance Monday, Alfred E. "Alf" Barbalunga is questioning a comment by his opponent, Sheriff Thomas Bowler.
Bowler told the debate audience that he recently visited the Chicopee jail that holds women detainees and inmates from Berkshire County. Barbalunga has pledged to have the Berkshire Jail and House of Correction again house women, a policy Bowler does not support.
Bowler said at the debate that he asked current inmates if they would rather be held in Berkshire County, and claimed he was told they did not prefer that.
In a statement, Barbalunga suggested Bowler asked the wrong question. "That was a clever leading question," Barbalunga said. "What he didn't say was whether they would want to come back if the sheriff's jail was as nice as the one in Chicopee. I think to that question, they would say yes."
He added: "Women in Chicopee have been saying for years the distance is difficult for their families and puts them at a legal disadvantage. Offer them a state-of-the-art facility in Pittsfield, and of course they would want to return."
CAMPAIGN DATES: Sheriff Thomas Bowler will be present for a "sheriff's picnic" Sunday from noon to 4 p.m. at Camp Russell, 341 Boys Club Road, in Richmond. In a Facebook post, the Bowler campaign said the event will feature "Smokers and Jokers with their classic wings and ribs!" The entrance price is $20 for adults, with children under 12 admitted free. The camp has a pool for use by those who attend.