LEE — Second grader Wyatt Wilkinson is thrilled to be at St. Mary's School with classmate Michael Chichester.
On Thursday afternoon, while building a tower, the 8-year-old best friends meticulously inserted toothpicks into colorful mini-marshmallows. The construction project was one of many fun-filled activities the 110-student body participated in to celebrate 100 COVID-free days of in-person learning since their school year began Aug. 31.
Wyatt is one of 25 new students St. Mary's enrolled this academic year — nearly all signing up because the school was in in-person education mode from the beginning, according to Principal Jennifer Masten.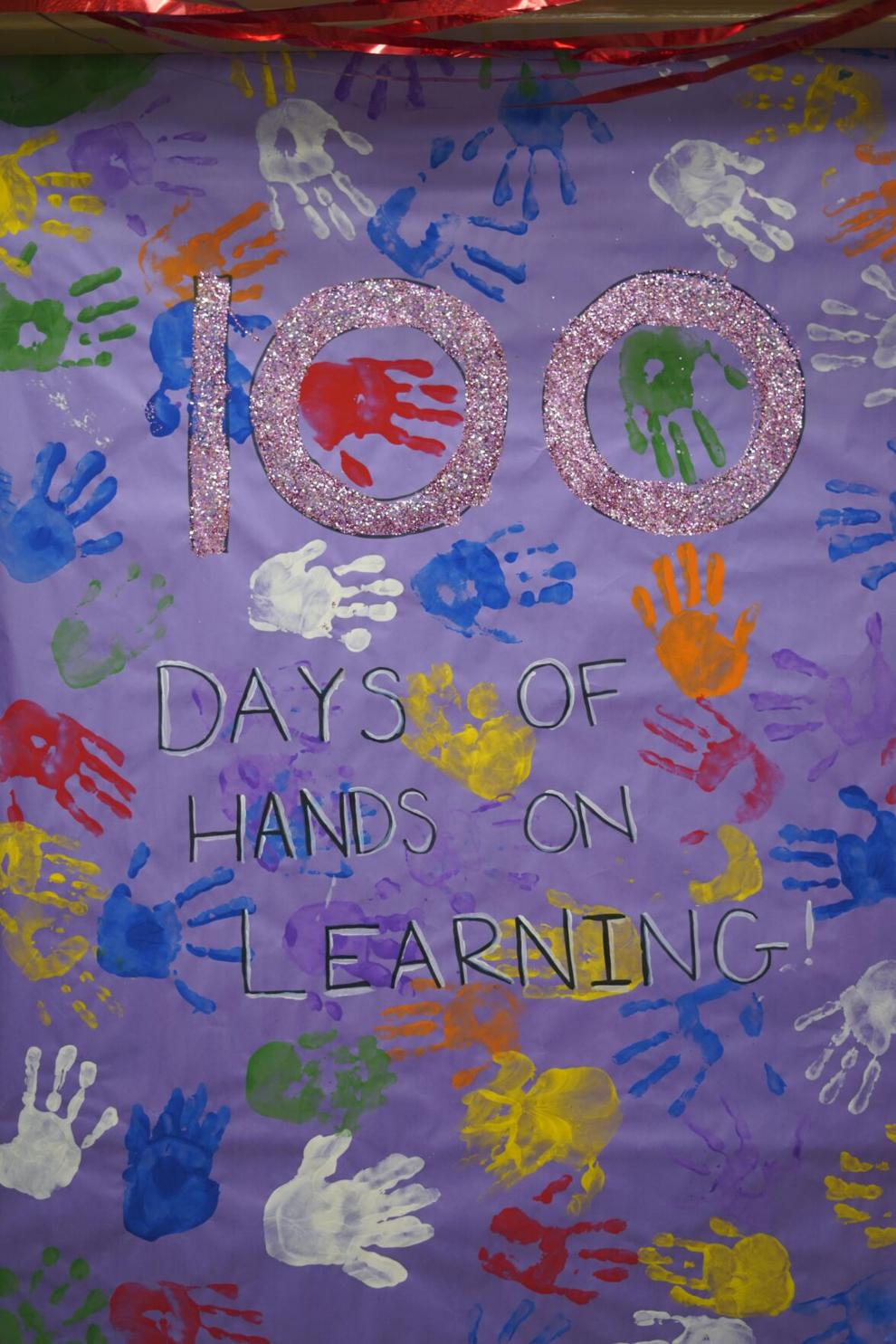 Wyatt, a Southfield resident who attended New Marlborough Central Elementary School last year, is glad he left Zoom classrooms behind.
"Five hours a day [last spring] was too much [time] on the computer," Wyatt told an Eagle reporter.
The announcement by the Roman Catholic Diocese of Springfield in July that all 14 of its schools in Western Massachusetts would return to traditional education was met with enthusiasm and skepticism at St. Mary's.
School staff spent a month leading up to opening day making sure desks were 6 feet apart, with clear, plastic barriers rising from the desktops to minimize the threat of students contracting the coronavirus. Plenty of hand sanitizer was purchased, and the wearing of masks hasn't been an issue, Masten said.
Still, the principal had her doubts that the anti-COVID protocols would be 100 percent effective 100 days into the school year.
"We were always prepared for remote learning, and at the beginning of the year it seemed inevitable that would happen," she said.
Now, Masten is confident that the school can maintain its perfect record while in-person learning continues.
"Having made it this far, yes, we can do it. We have the right protocols in place," she said.
Those protocols also have kept the typical winter illnesses at bay, making St. Mary's middle school grades math teacher Christine Barry feel safe.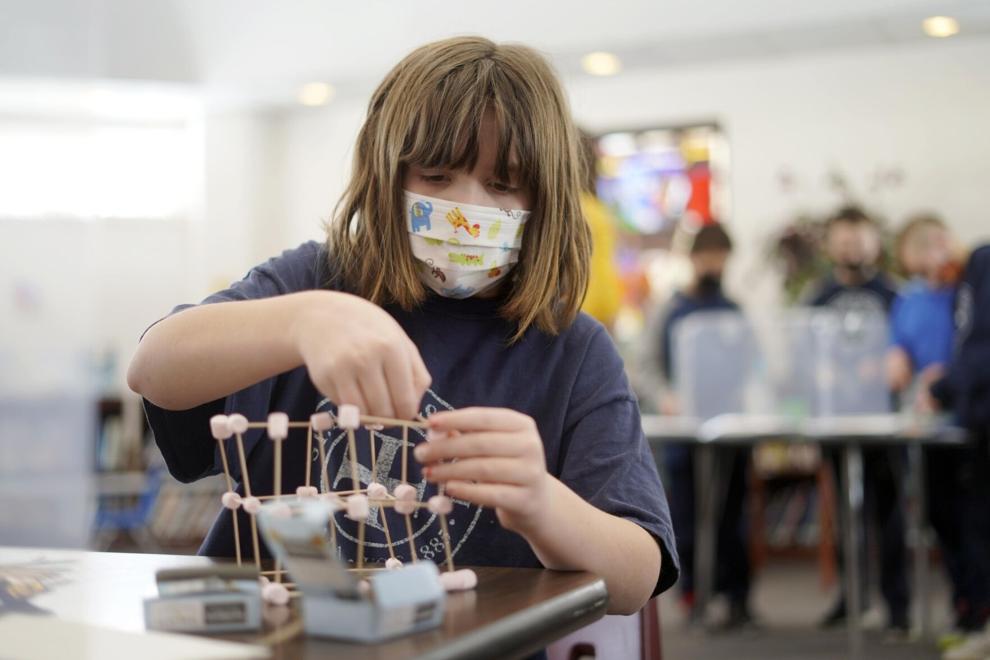 "This has been our healthiest year I can remember; no coughing, no sneezing; we haven't even run through all our [facial tissue]," Barry said.
School staff say constant hand washing, sanitizing, mask wearing and social distancing are second nature, and it would seem odd without them.
Aside from the healthy school year, the in-person dynamic makes certain subjects easier to teach.
"We get to do hands-on science as the children get to hold and see the materials," said second grade teacher Megan Pinsonneault.
Michael Chichester loves being able to conduct experiments as a group, not individually.
"We've done a candy hearts experiment to see how candy hearts do in different liquids," he said.
In-person education also allows the principal to bring her 11-week-old yellow Labrador retriever to liven up the school day, and have it become St. Mary's unofficial mascot.
"Bailey has been great for morale. What's more joyful than a playful puppy," Masten said.