NORTH ADAMS — Sometimes, it felt like everyone knew Billy.
For years, U.S. Capitol Police Officer William "Billy" Evans, of North Adams, watched over the heart of the nation from his post at the North Barricade. Washington regulars knew his face. The lucky ones knew him by name. And the luckiest of all knew the man himself — his dad jokes, his childlike imagination, his kindness.
"He was a part of a lot of people's days," said childhood friend and USCP colleague Kyle King. "Whether it was very conscious or subconscious, he impacted a lot of people, in a lot of little ways."
Evans died in April, at age 41, after an attacker rammed his car into him and another officer at a barricade at the Capitol, less than 100 feet from the building he had spent almost two decades protecting.
He was just the sixth Capitol Police officer to die in the line of duty in the organization's history, and his death came only months after the Jan. 6 insurrection that left the nation shaken and killed another USCP officer.
On Saturday, his mother, Janice Evans, and sister, Julie Kucyn, sat down with The Eagle to speak about him in their first interview since he died, along with King.
They were gathered at a golf course in Stamford, Vt., for a fundraiser in his honor. The next day, a bench was dedicated to him in North Adams.
As Evans' kids — Logan and Abigail — dashed about the golf course, surrounded by his lifelong friends, three of the people who loved him most recalled his life, his death and his legacy.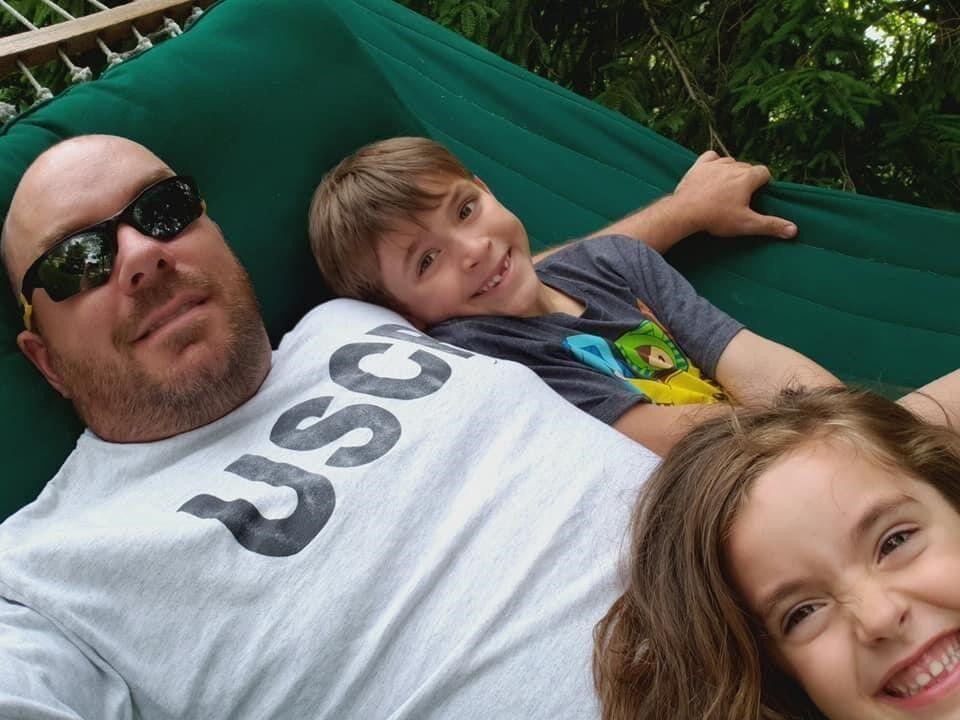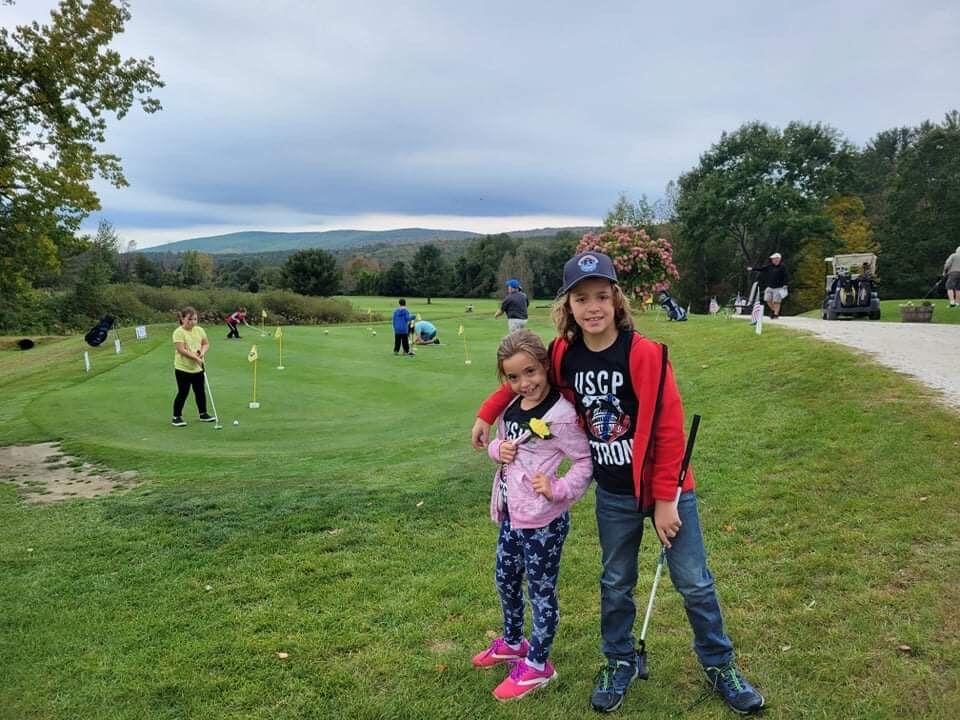 A jokester
Evans, the son of Janice and Howard Evans, grew up in North Adams. As a child, he could be a small menace, like when he snuck his alarm clock into school and set it to go off during his least favorite class.
"His teacher got to the point where, just about every day, she'd have to check with him," Janice Evans said. "'Billy, did you bring your alarm clock?'"
Despite the hijinks, he was drawn to helping others.
"In second grade, there was one child he went to school with that had some physical issues, and Billy stepped up and took them under his wing," said Janice Evans. "I didn't know any of this until years later, when I happened to run into the child's mother, and she told me how wonderful Billy was to her son."
Kucyn remembers her brother being a "little pest," endearingly vexing, with thick glasses perched on his nose.
"He and his friends were always trying to get our attention, or, you know, play pranks on us," she said. "He was a jokester."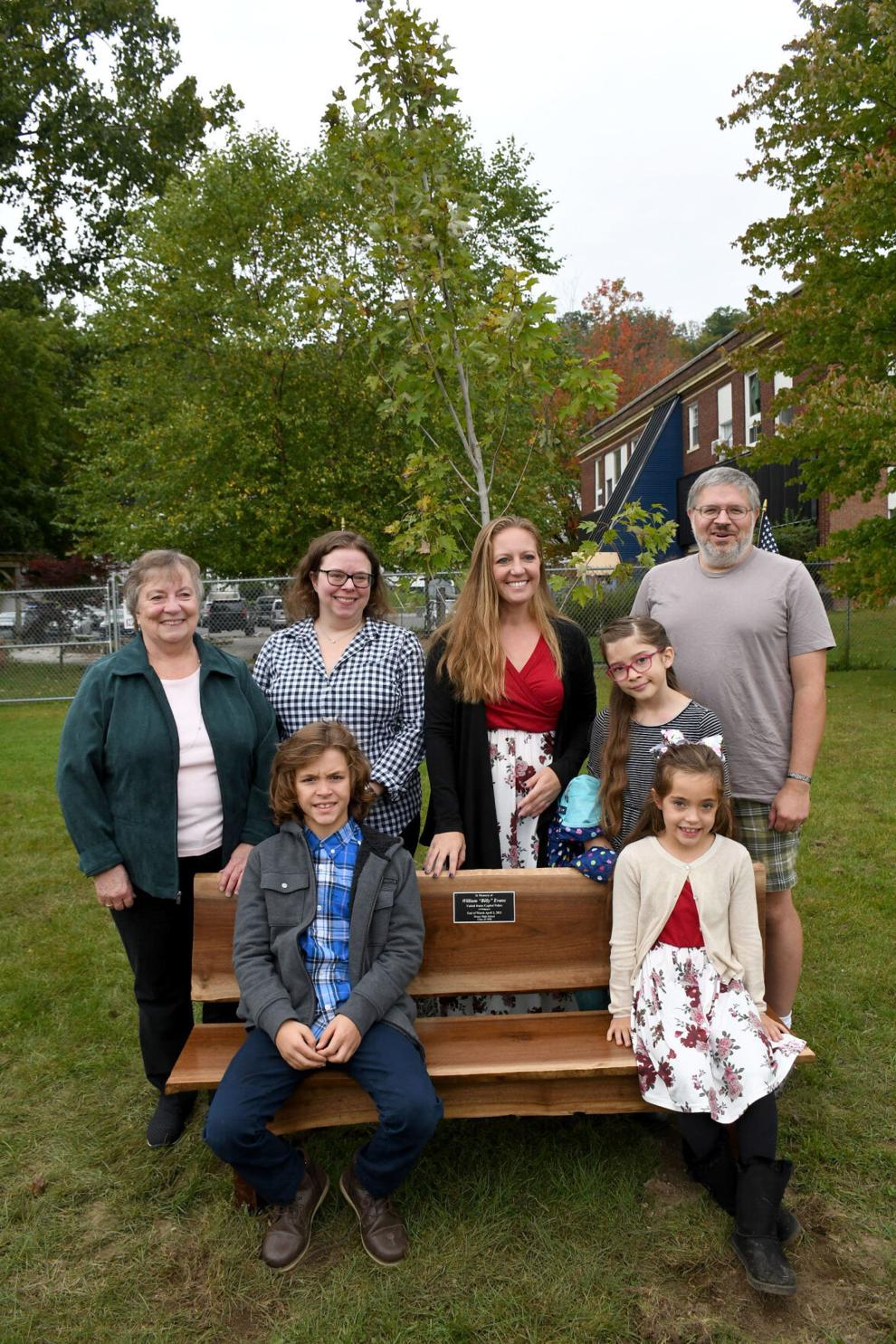 When his family moved to Clarksburg, it didn't take Evans long to make new friends. He fell into a group of kids — most of whom turned out to be a head taller than him — and they stayed close for the rest of his life.
As a student at Drury High School in North Adams, he was joined at the hip with King, who was one year ahead of him. The two had met when they were little kids, King says, in a youth bowling league, and they also played baseball together in Little League. Both played the trumpet.
After studying criminal justice at Western New England University, Evans got a job in loss prevention at the Big Y back home, where he "watched for shoplifters for eight hours a day," his mom said.
That was where King ran into him again and told Evans about his job as a Capitol Police officer. "I didn't have to talk him into it," said King. "It was a good opportunity, and it worked out."
The North Barricade
Once in Washington, Evans worked in a few different positions both inside and outside the Capitol. Eventually, he settled into a post at the North Barricade.
That was where he was happiest on the job, his family says. It meant he didn't have to deal with the rigmarole of foreign dignitaries and politics. Instead, he spent his days outside, where he bantered with a constant stream of tourists, officials and reporters.
"He was a guy in uniform who projected his personality still," said Kucyn. "People saw him for that. They knew who he was. He was the funny guy who'd be giving them a hard time."
Some frequent visitors, like CNN producer Kristin Wilson, became familiar with him.
"[He] always had either a kind word ... or he'd give you some sort of grief," she told the network in April. "Which is what I think he always really enjoyed doing to me and some of us he sees all the time. 'Why are you here so late, why are you coming in so early, don't you have family, don't you have somewhere to go?' Giving us trouble."
Others just passed by, his face etched into their memories, even if they didn't know his name until he was gone, said King. "He was a positive part of a lot of people's days," said King. "I think that's a great legacy to have."
'A big child'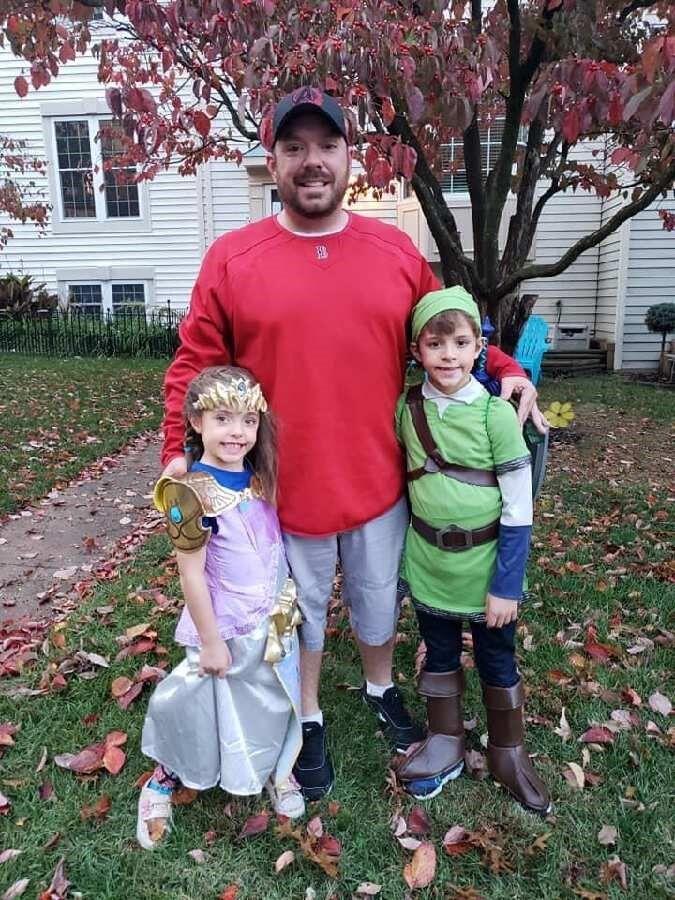 Working for the Capitol Police was hard. Evans spent his days on his feet, in the elements, and often returned home bone-tired from a long shift. But when he wasn't working, he could usually be found playing.
"If you looked at his apartment, it was all movie posters, beautifully framed, but movie posters, and figurines from 'Star Wars,' and board games," said Kucyn. "Some people would say he's a big child."
When Evans got excited about strategic tabletop board games — the kind that take hours to play — his family became invested in them too. Their favorite was Zombicide, where players try to survive the apocalypse and kill zombies. Evans bought one expansion pack after another. ("My brother was a completionist," Kucyn said.) When they recently weighed all the sets, the family realized they had 55 pounds of Zombicide games.
On family vacations, Evans would read instruction manuals on the beach, so he could go back to the house that evening and teach everyone how to play a new game. "That's a huge legacy he gave to us," Kucyn said, with a glance at a nearby table, where Logan and his cousin were poring over the rulebook for a game.
Games also helped Evans make friends in Washington, where he found his footing in different social circles.
"He was the kind of guy that drew people into groups," said King. "If somebody looked like they were kind of outside, he would pull them in."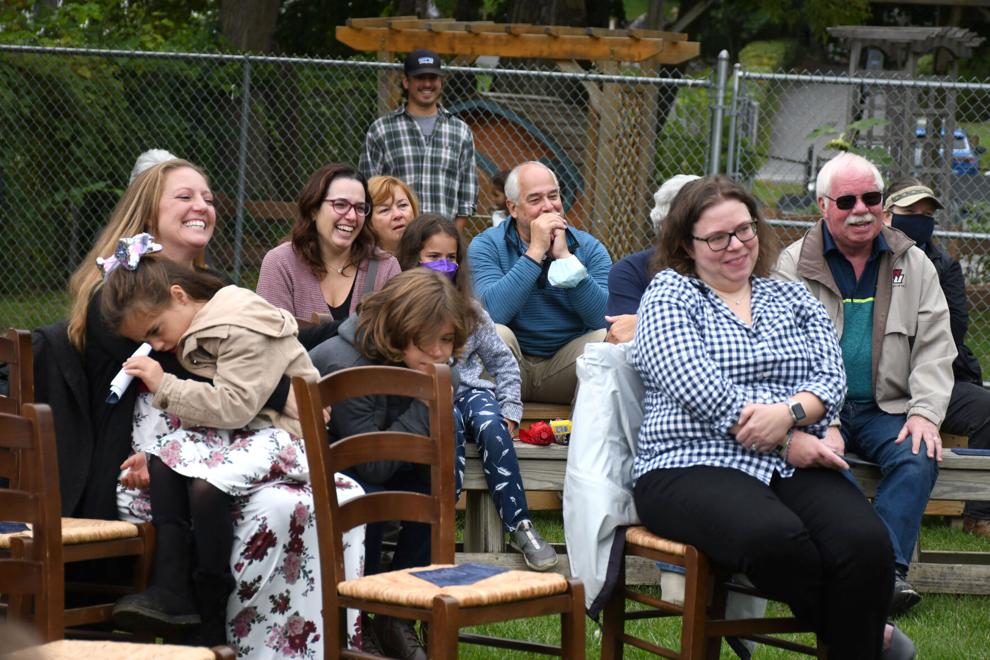 'The third kid'
With his own children, Evans was "basically the third kid," said Kucyn.
"But, he was the third kid that could drive them to get Slurpees, or get a big bucket of popcorn at the movie theater, then go for a light saber battle in the park, or go to the game store and buy new Pokemon cards."
He indulged them, and his own childlike delight, at every turn. Together, they built Lego structures, dressed up and read Harry Potter.
Kucyn remembers her brother was also adept at the everyday responsibilities of being a parent — sorting out schedules, picking them up after school, cooking dinner.
Many nights he would bathe the kids, put them in their PJs and deliver them to Shannon Terranova, their mom and his former wife, who would do the early morning school drop off.
"I don't even know how to express how good he was at being a dad," Kucyn said.
"He didn't necessarily clean the stove, though," King added.
Janice Evans laughed. "No. That was his mom's job."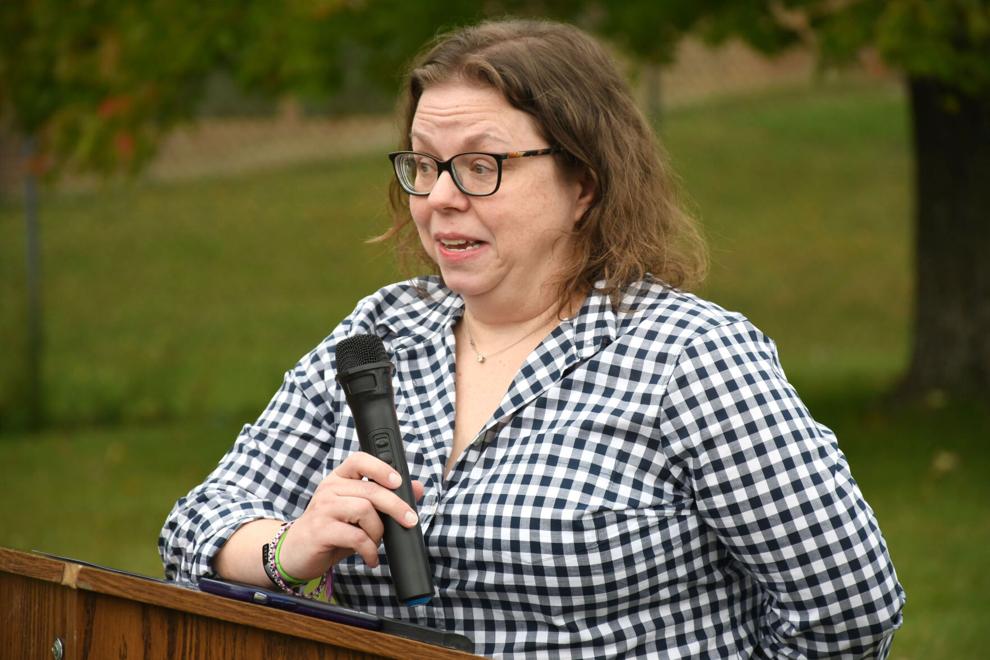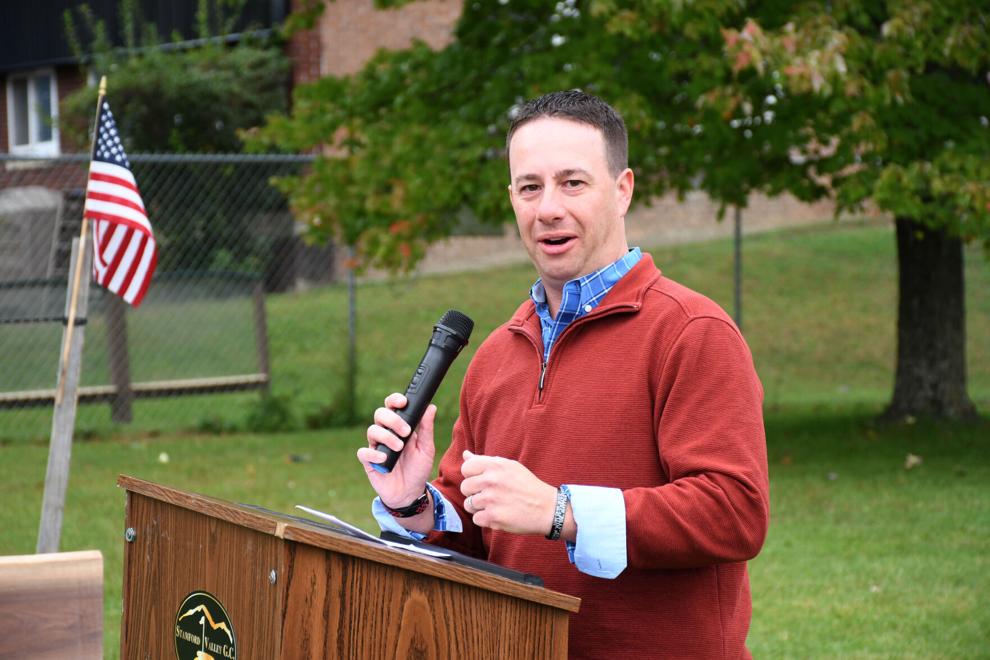 January 6
While a mob of supporters of President Donald Trump attacked the Capitol this year, disrupting a joint session of Congress that was formalizing President-elect Joe Biden's victory, Evans was at home with his kids.
He had planned the holiday well in advance, knowing that they had the day off school. As his friends and family realized what was happening, his phone pinged relentlessly. But his own television cable was disconnected, so he couldn't get the news, says Kucyn.
"He said, 'I'm gonna take that as a sign that I can't watch this in real time because my kids are here,'" she recalled. "But he was very affected by it. He was not feeling great about continuing that job for a bit. He was really nervous. He had a lot of anxiety about everything."
"And guilt," added King. Evans had two close friends in the Capitol Police who were injured that day, King said. "That's pretty tough to go back to."
But in the weeks that followed, he started to settle back into a groove, buoyed by the National Guard troops who supported Capitol Police for months after the attack.
"The National Guard leaders said, you know, 'We're going to take care of it, you guys are just fine,'" said King. "He was like, 'Okay.' So after a couple weeks, he said, 'I can eat my lunch today. I'm feeling better about this."
In March, the outer perimeter of fencing surrounding the Capitol began to come down. Though some of the defenses would stay up until the summer, parts of the fortress were being dismantled, and the joggers and tourists were back.
It's bittersweet for Kucyn. She can only wonder whether he would have survived if the fencing had stayed up.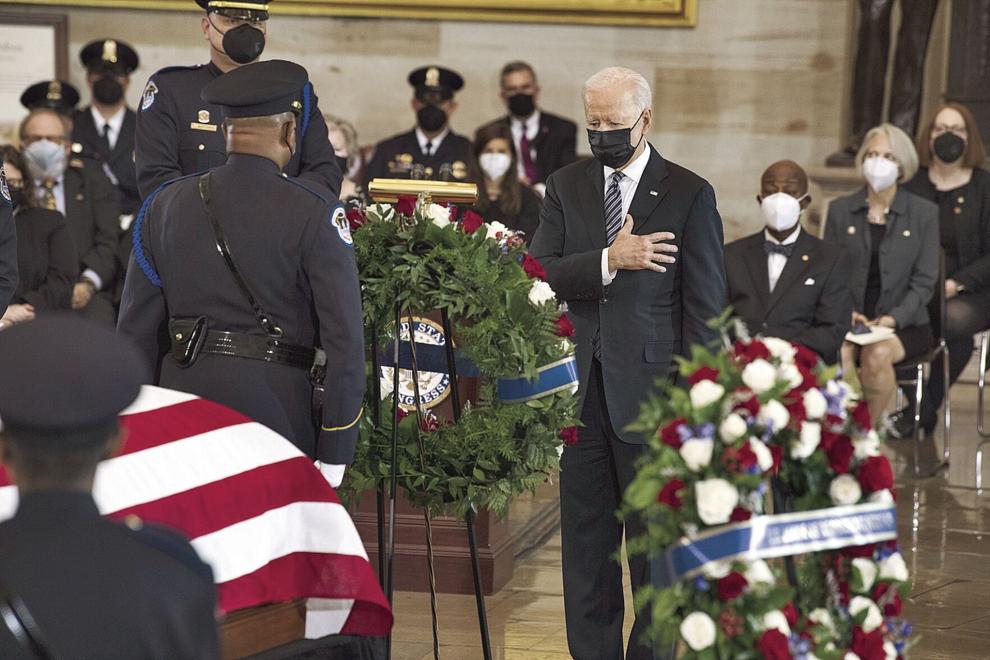 'No real malice'
It was unseasonably cold for early April in Washington, but otherwise a typical Friday, when 25-year-old Noah Green crashed into Evans and another officer at the barricade near the Capitol. Green got out of the car armed with a knife and charged at the officers before he was fatally shot.
A few days after the attack, The Associated Press reported that there was no sign Evans had been stabbed or accidentally shot. Meanwhile, early reports from The New York Times, Washington Post and Associated Press found the assailant was struggling with his mental health.
For Evans' family, his death feels very separate from the Jan. 6 attack. In many ways, says Kucyn, it just seems random. "I feel no real malice towards the person who did it," she said. "Obviously, he was very troubled."
She remembers hearing one retired general say "the system worked" in response to her brother's death.
"That is true," she said. "And, honestly, I don't know. My brother was at the wrong place at the wrong time. But ultimately he knew that was a risk of the job, and he accepted that risk. And we, regretfully, had to accept that risk with him."
'Hometown hero'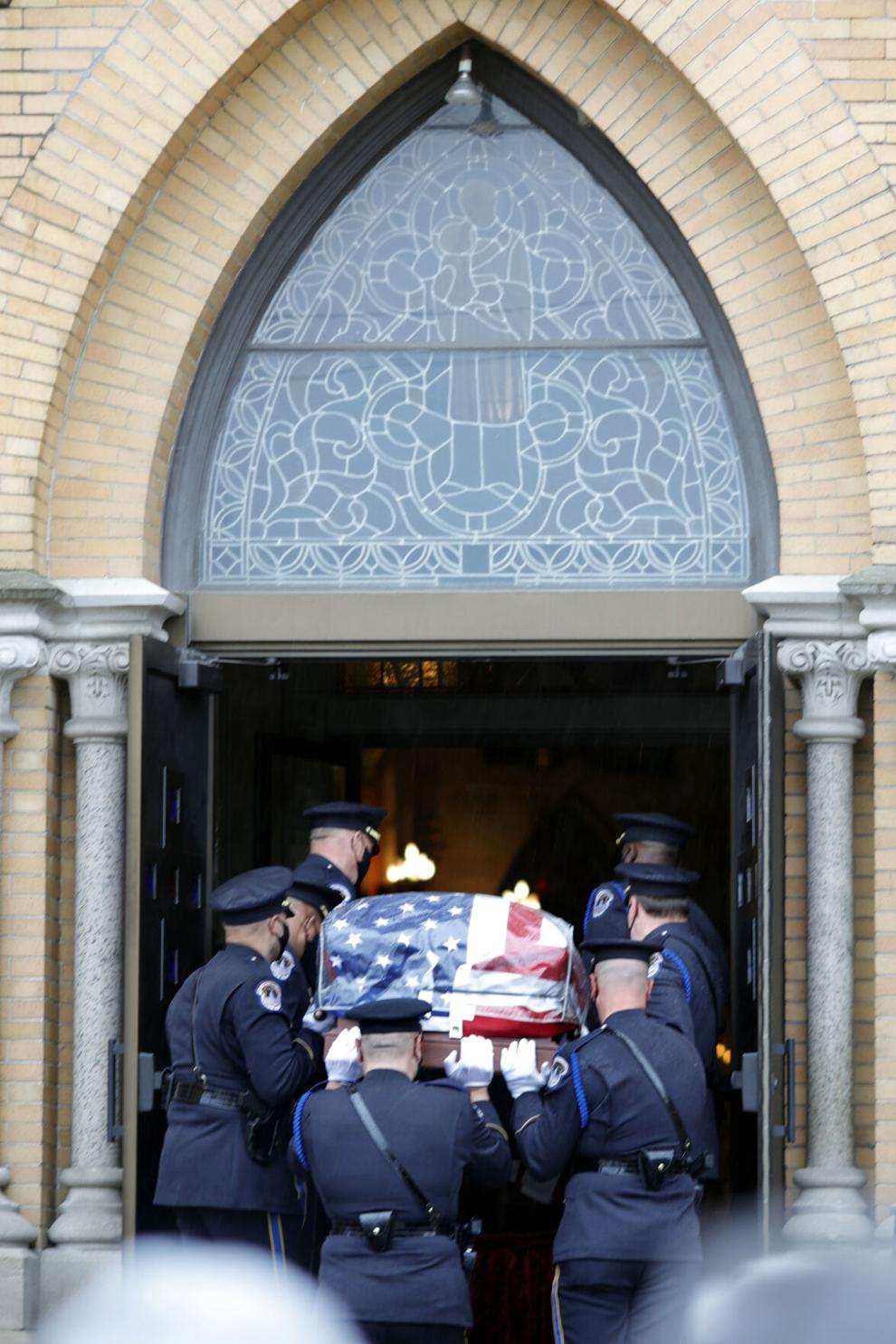 In the days after Evans' death, the nation's leaders praised him. Speaker Nancy Pelosi called him "a martyr for our democracy." U.S. Rep. Richard Neal called him "a hometown hero."
As the tributes poured in, his family was just beginning to comprehend the loss.
On their visit to Washington, they sat masked in the Capitol rotunda during a memorial ceremony, listening to President Biden speak about loss; C-SPAN cameras showed Abigail wiping tears off her mother, Sharon Terranova, and Logan, clutching his stuffed animal.
When the family visited his apartment to take stock of his things, they found the title to his truck in his mailbox. He had worked long hours that year so he could get overtime, pay off the truck and start saving for a house.
The title arrived after he died.
"It's stupid, bad, bittersweet timing," said Kucyn.
The family mourned with the nation's eyes on them, fending off unwanted phone calls from national media outlets. "My little brother who played trumpet in the band, his face is all over the place," said Kucyn. "It's really hard to reconcile the kid I know with someone who's a national figure who has a Wikipedia page. That makes no sense to me, as a kid who grew up in North Adams."
He would probably laugh if he knew people were calling him a hero, she added.
"The thing about Billy is that he was very good at being whatever you needed him to be," said King. "Whatever the situation was, he could tell what you needed, and he would be it. There are people right now who need him to be a hero. So, he's a hero."
If he was a hero before his death, it was in the little things.
Janice Evans remembers waking up after their annual Father's Day celebration to find the lawn, which the night before had been littered with party debris and used fireworks, once again pristine.
Billy had gotten up early to push his children, infamously early risers, on the swing. "We'd get up at eight o'clock and say, 'Who picked up the yard?'" recalled Janice Evans. "Billy would say, 'Ah, I was out there swinging the kids. It was no biggie.'"
Cleaning the yard. Making dinner. Being a friend, a brother, a son, a father.
"That was the job," Janice Evans said.
Billy Evans' most important job.