PITTSFIELD — Three Berkshire County men, bit players in one of the nation's largest-ever incident investigations, continue to fight allegations that they took part in what the government calls the "Capitol Attack."
The men arrested at the time of the Jan. 6 assault on the U.S. Capitol in Washington continue to be called into court, with three appearances this month and more that lie ahead.
On Friday, David Lester Ross, of Pittsfield, who faces a misdemeanor charge for allegedly not heeding a District of Columbia curfew order Jan. 6, had his case continued to September.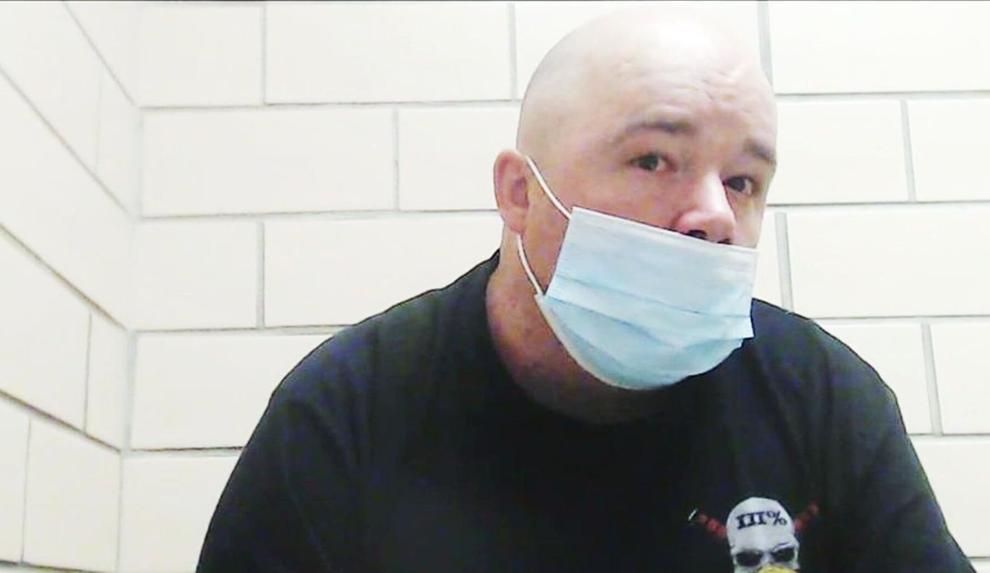 The judge in Superior Court for the District of Columbia ordered the government to produce copies of search warrants and to reply to a request from Ross' lawyer that his personal property be returned.
The felony case involving Troy E. Sargent, of Pittsfield, underwent a status conference last week, while Brian P. McCreary, of North Adams, faces a court session June 25. Both face charges that they joined a violent insurrection at the seat of the nation's legislative branch.
Prosecutions remain in the preliminary stages, with attorneys filing routine briefs related to the production and sharing of evidence. The three Berkshires residents are among hundreds of defendants charged after the January insurrection at the Capitol.
In these and a crush of other cases, government lawyers are seeking waivers from rules that require speedy trials, while also dealing with a mountain of evidence and balancing concerns that the process of discovery not put government witnesses at unnecessary risk.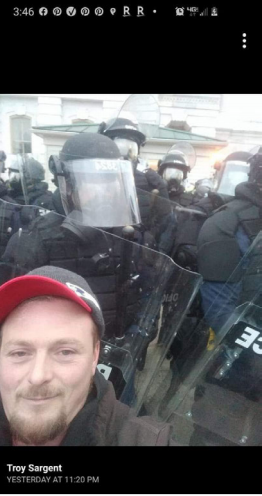 A government motion seeking a protective order in Sargent's case notes that, as of April 7, prosecutors had amassed 15,000 hours of surveillance and body cam video, collected 1,600 electronic devices, received 210,000 tips and generated 80,000 investigative reports that contained 93,000 attachments of various kinds.
"The investigation and prosecution of the Capitol Attack will likely be one of the largest in American history, both in terms of the number of defendants prosecuted and the nature and volume of the evidence," the government wrote in a motion filed in Sargent's prosecution.
Sargent has pleaded not guilty to six charges related to actions Jan. 6. The charges include "forcibly assaulting, resisting, opposing, impeding federal officers" and "obstruction of law enforcement during a civil disorder."
The case against Sargent in U.S. District Court for the District of Columbia also alleges that he knew he shouldn't be on the Capitol grounds and that, while there, he "knowingly engaged in disorderly or disruptive conduct."
In a statement filed with the court March 8, an FBI special agent provides photographic evidence of Sargent's presence in the crowd that had breached the Capitol grounds. The agent's report includes photos he says show Sargent making physical contact with law enforcement officers trying to hold back the crowd.
In 'wrong place'
McCreary is charged in the same court with "knowingly entering or remaining in any restricted building or grounds without lawful authority" and with "violent entry and disorderly conduct on Capitol grounds."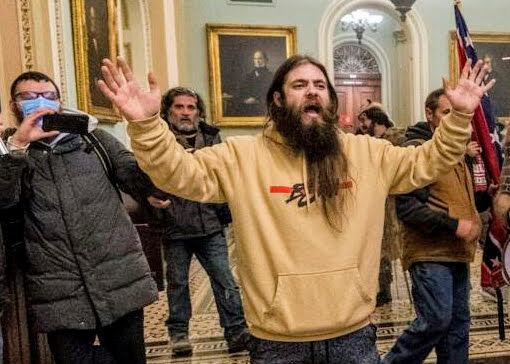 He told The Eagle this past winter that he went into the Capitol on Jan. 6 to document what was happening. McCreary said in an email that he loves the U.S. and got caught up in the moment when a crowd at the White House marched to Congress, where it temporarily halted ratification of the presidential election results.
"My story is of, for the most part, a bystander, being in the wrong place at the right time," McCreary said. He said he provided video evidence to investigators.
"I turned in what I had because it is evidence of individuals who were destructive. Evidence of individuals attempting to incite others into destructive action," he said. "It was the right thing to do."
Curfew issue
Ross is charged with unlawful entry after he allegedly failed to obey a curfew order put in place Jan. 6 by Mayor Muriel Bowser. According to the court complaint, Ross was one of 10 people who ignored three warnings to disperse, in light of the curfew.
Ross next faces a 2:15 p.m. court date Sept. 13.
In addition to asking for the return of her client's personal property, attorney Kelsey Phipps wants the government to preserve all evidence from body-worn cameras, police station videos or any video footage taken at the scene where Ross was arrested on First Street, NW, in D.C., just northwest of the Capitol.