The three local Catholic schools are growing, with a recent boost in enrollment and a near return to pre-pandemic normal.
Figures provided by the Roman Catholic Diocese of Springfield show the three pre-kindergarten through Grade 8 campuses in the Berkshires with a moderate increase in student population on opening day over the first day of school in 2020.
St. Mary's School in Lee had the largest numerical and percent jump at 22 more students, to 132, a 16 percent increase. Next was St. Agnes Academy in Dalton at 151 students, up 21 students, or 7.9 percent, followed by St. Stanislaus Kostka School in Adams, up 11 children to 107, or 10.3 percent.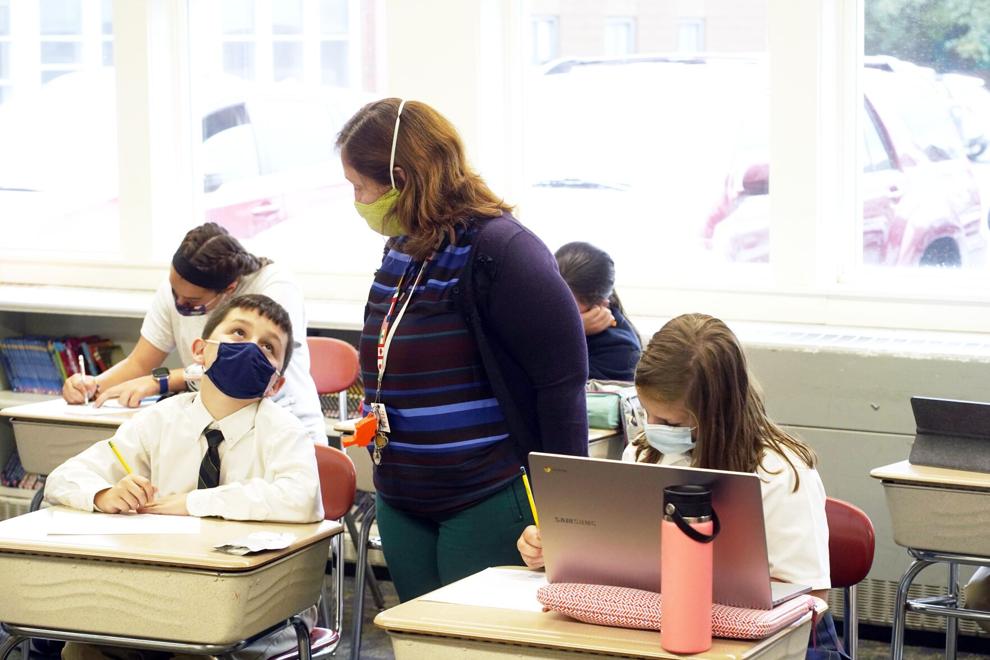 Overall, the diocese began the current academic year with a 13 percent enrollment boost, with 364 more students in the classroom to start, compared to last fall. There are 13 elementary schools and two secondary schools serving a total of 3,161 boys and girls, according to the diocese.
The Western Massachusetts parochial schools started to see an enrollment jump primarily after the diocese announced in late July 2020 that all its schools would return to traditional, in-person education. When the pandemic hit in mid-March 2020, public and private schools finished the final four months of school with online instruction.
From September 2019 to this September, the Berkshire schools saw a 79-student increase, going from 311 to 390, up 20.3 percent. The entire diocese during that same time period added 309 students for nearly a 10-percent rise in enrollment.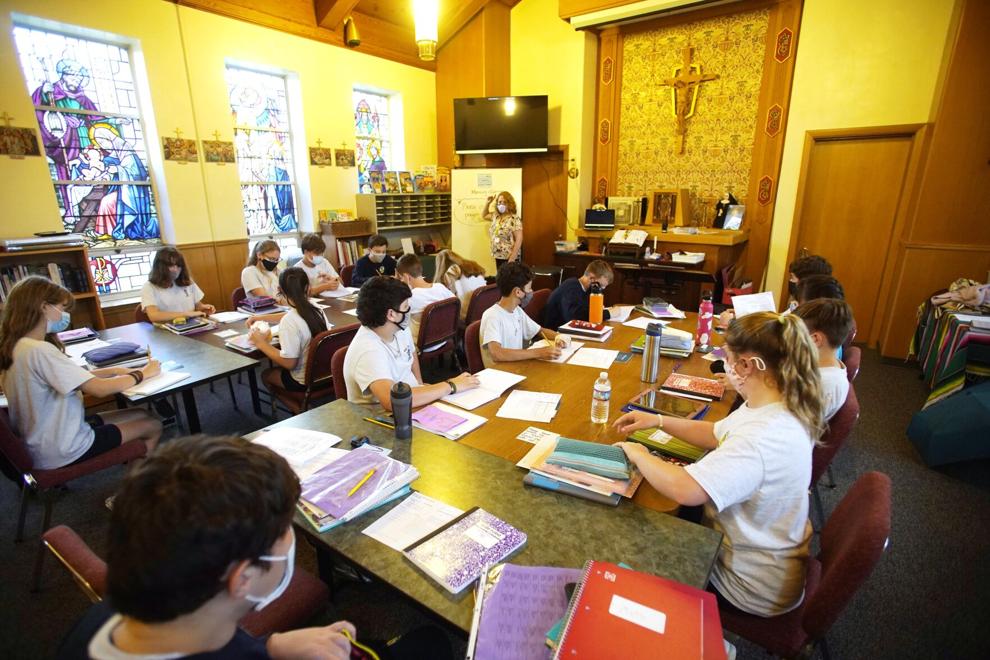 St. Mary's Principal Jennifer Masten told The Eagle on opening day in August 2020 that the school added 25 new students in a month's time, primarily due to returning to in-person instruction while most public schools operated all on-line or went into hybrid mode.
This year's enrollment increase sparked the slight need for more classroom help at St. Mary's.
"We saw an increase particularly in preschool, early kindergarten and kindergarten. We have the biggest kindergarten we've had in years, 17 students, and had to open a second room and hire a [paraprofessional], which we've never had, at least in my time here," Masten said.
While in-person education was mainly behind the enrollment increase in 2020, the diocese's superintendent, Daniel Baillargeon, says the schools were the selling point for 2021.
"With an influx of new students, families who did not know what makes our schools different ... found communities that were engaging and very supportive of the needs of their families. They are more willing to share this good news," Baillargeon said in a statement.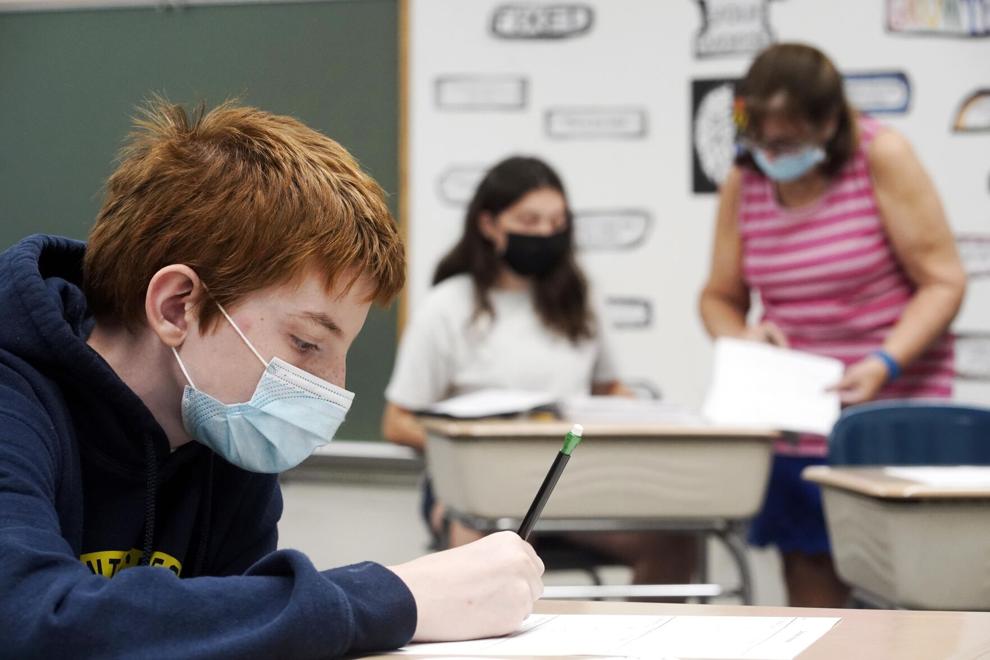 At St. Agnes, Principal Fadia Makdisi says many of the new parents who joined for the in-person education were so impressed their children have remained at the academy. "When they got to know the staff, the faculty, the education, they stayed," Makdisi said. "We're closer together this year. We're stronger and more confident."
Makdisi said the school opted to continue mandatory masking on campus, social distancing, and plenty of sanitizing to improve the chances that students and staff avoid contracting COVID-19. St. Mary's is under the masking and social distancing protocol mandated by the Tri-Town Health Department after Labor Day weekend.
The battle against the spread of the coronavirus hasn't deterred St. Mary's from returning to pre-pandemic traditions. The school is reinstating its Back to School night, Veterans Day and Christmas Pageant, though it will limit attendance and require masks, Masten said. "We have reopened our cafeteria for lunches and daily specialist classes," she said.