EGREMONT — Ari Zorn is standing near the dam at Smiley's Pond, searching for the elusive pied-billed grebe.
He points to turtles and other critters. He talks about the ever-present spirit of the Mohicans whose homeland this once was, a pair of geese that he has named, the bald eagles that thrive here and a swan that once graced this water.
Several years ago, he stood here and saw carnage. Clusters of turtles trying to swim upstream to the pond were getting caught in deep crevices formed by rocks and the walls of the dam. And they were drowning.
"It was a deathtrap," he said, pointing to the spot where, every June, the critters head from the Karner Brook up to the pond, one of the purest water bodies in Massachusetts.
He jumped in and started saving lives. When he posted a video of it on Facebook, a new passion was born as a nonprofit: Friends of Smiley's Pond.
Zorn, a fitness trainer, cannabis entrepreneur and activist, started monitoring wildlife and got noisy and relentless with the state Department of Transportation, which owns the concrete dam at the intersection of Route 23 and Mount Washington Road.
The agency is now working with the Department of Fisheries and Wildlife and other agencies and groups to fix this problem by installing a climbing fence for critters, and later, using a grout to fill the crevices that lead to entrapment.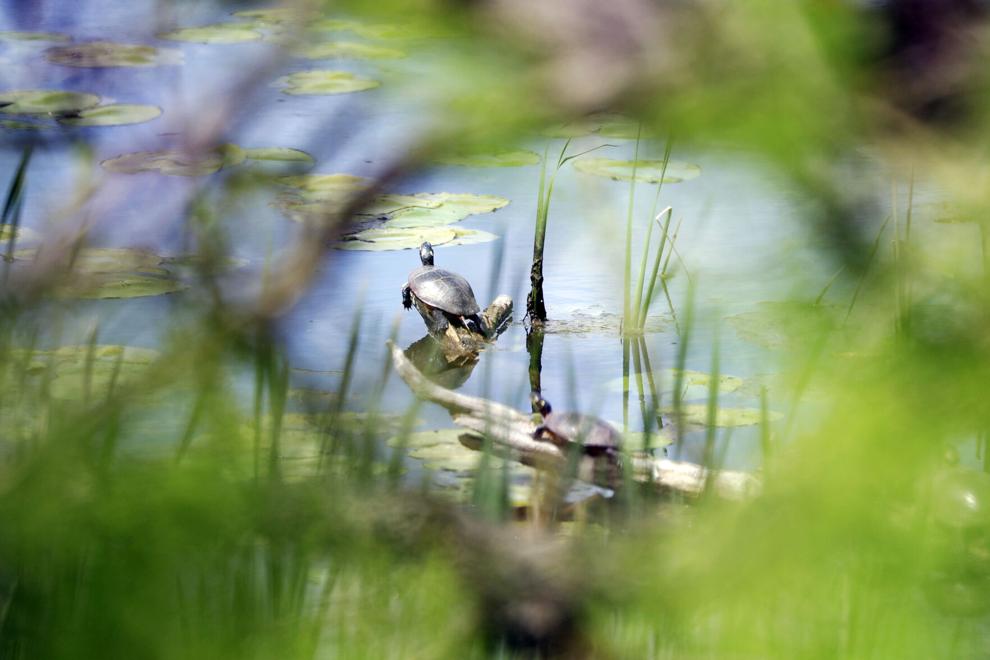 Harm to wildlife and the health of watersheds from dams is a problem nationwide. At Smiley's Pond, also known as Mill Pond, there are 33 creatures and plants species that are endangered, and the wood turtle is of particular concern.
The work is set for completion by early June, according to Zorn. And it will cost about $5,000, DOT spokeswoman Judith Reardon Riley wrote in an email. The grouting work will be undertaken next year, she added.
"We are currently finalizing the design and the work will involve grouting of the rip rap at the toe of the dam which will minimize the severity of the crevices," Riley said.
Zorn said the dam, on which the state has installed a camera to monitor the situation so it can be studied, could be a model for dams statewide. It's one reason why he didn't let up. He is known as "turtle man," and while he thinks its a little weird, he'll live with it.
"If that's what it takes — fine," he said. "I never take my foot off the gas. Not protecting the environment is the same as not protecting people."
He had help from local environmental activists, including Eleanor Tillinghast, and wildlife biologist Suzanne Fowle.
Soon, state Rep. William "Smitty" Pignatelli, D-Lenox, got involved. "When he came down here, DOT changed their whole attitude," Zorn said.
Pignatelli said Zorn's fervor is a good thing.
"We just hope it works," Pignatelli said of the climbing fence. "There's no guarantees on the mind of a turtle and which way they'll go."
Zorn says saving the creatures here and protecting the landscape is a positive deed that also can vanquish a community's divisive politics.
"What I've seen is how this brings people together," he said. "It shows you how much alike we really are."