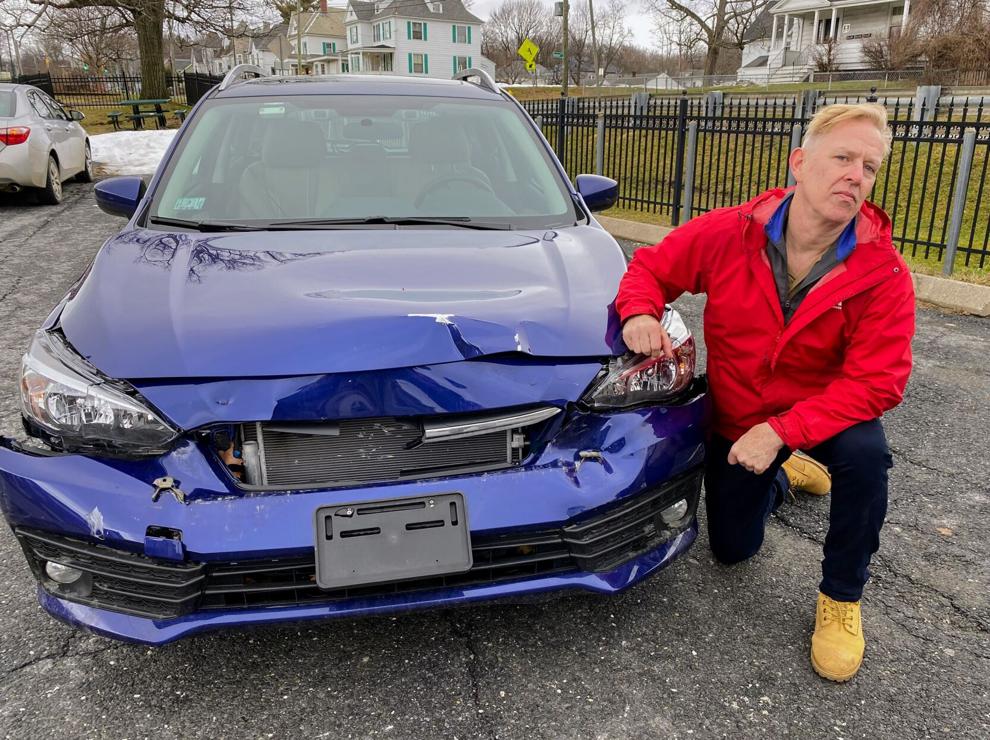 PITTSFIELD — The snowstorm that hit Pittsfield late in the afternoon Dec. 23 had passed when Christopher Brophy went out on errands the next day, Christmas Eve.
It was sunny, but the city's streets remained treacherous. As he crept along East Housatonic Street in his new car, a block or two from home, Brophy was unable to stop.
He rear-ended another vehicle, doing nearly $6,000 in damage to his 2022 Subaru.
Brophy's collision was one of about 70 that weekend in Pittsfield. Saturday alone saw three dozen crashes.
"The front of my car was completely destroyed," he said Sunday, still unnerved by the accident. "The other car was hardly scratched."
The state of Pittsfield roads unleashed a flood of complaints. City councilors await a report, possibly Jan. 10, on why crews were unable to adequately clear streets of snow and ice.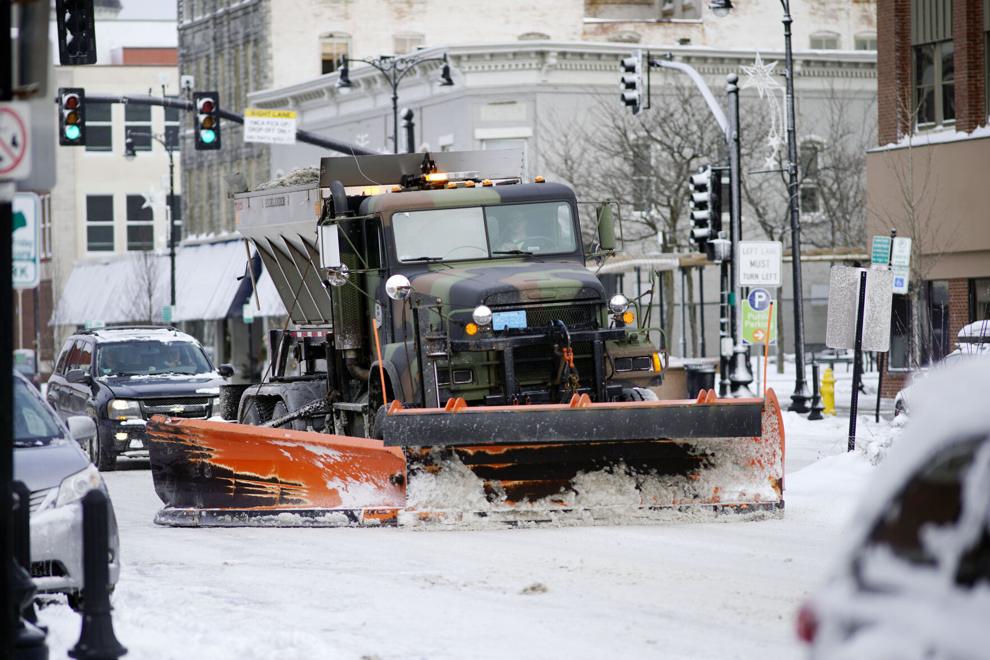 Brophy is eager to hear the explanation.
"I want to know what's going to happen," he said. "I read that the city doesn't have the right equipment. That's unacceptable. It's unconscionable. What the heck am I paying my taxes for? The more I think about it, the more infuriated I get."
"It was the worst Christmas of my life," Brophy said. "My brand new car is out of commission for months. All I could do was sit home and be miserable."
In a Dec. 26 interview with The Eagle, Ricardo Morales, the city's public utilities commissioner, said crews worked continually through the weekend, but were caught off-guard by the amount of snow that fell during a squall. "It came down about 2 inches to 2½ inches per hour for about two and a half hours," Morales said. "It was real fast. It quickly changed for the worst."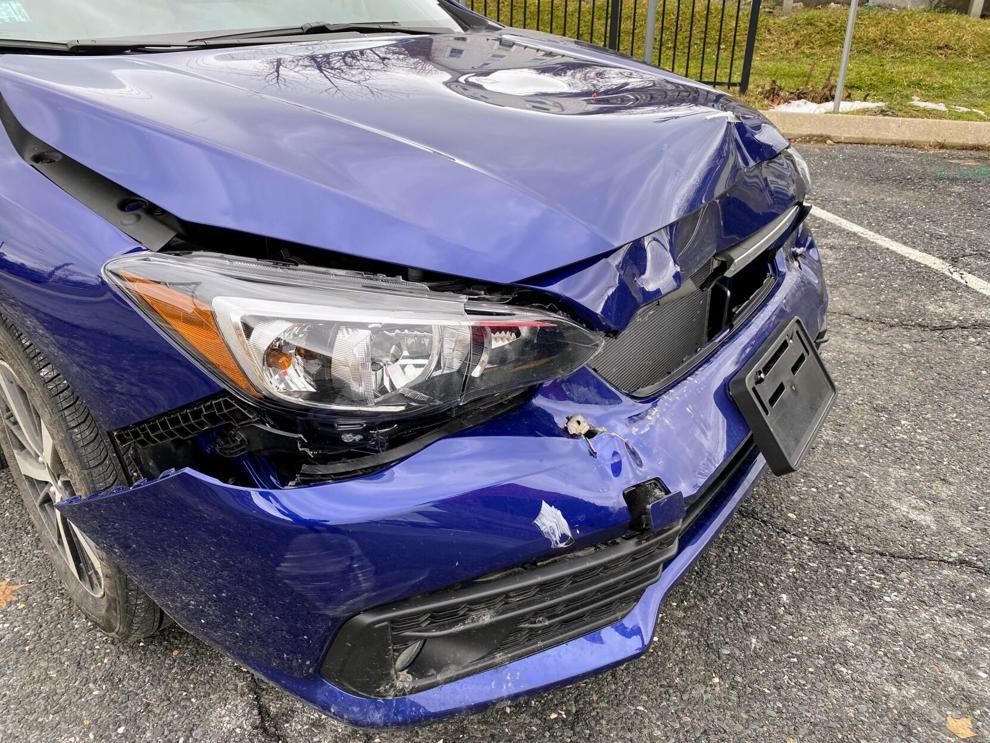 Because the snow fell so heavily at rush hour, Morales said, it became packed onto roads – making it harder to clear.
Pittsfield police say 69 minor motor vehicle accidents were reported between 4:15 p.m. Dec. 23 and 3:51 p.m. Dec. 25. Four accidents were reported at one intersection: East and Newell streets.
One crash
Brophy estimates he was traveling just 12 mph when he hit the car in front of him on East Housatonic – so slow his car's airbags didn't deploy.
That's good, as far as the repairs go, but the damage landed Brophy, and scores of others, in a repair limbo, with local auto body shops overwhelmed with business.
Brophy says he called around to shops and was told he'd have to wait months for repairs. He managed to find one willing to take his car in Feb. 20.
"The lasting effects of all the accidents in one weekend will go on for months," he said.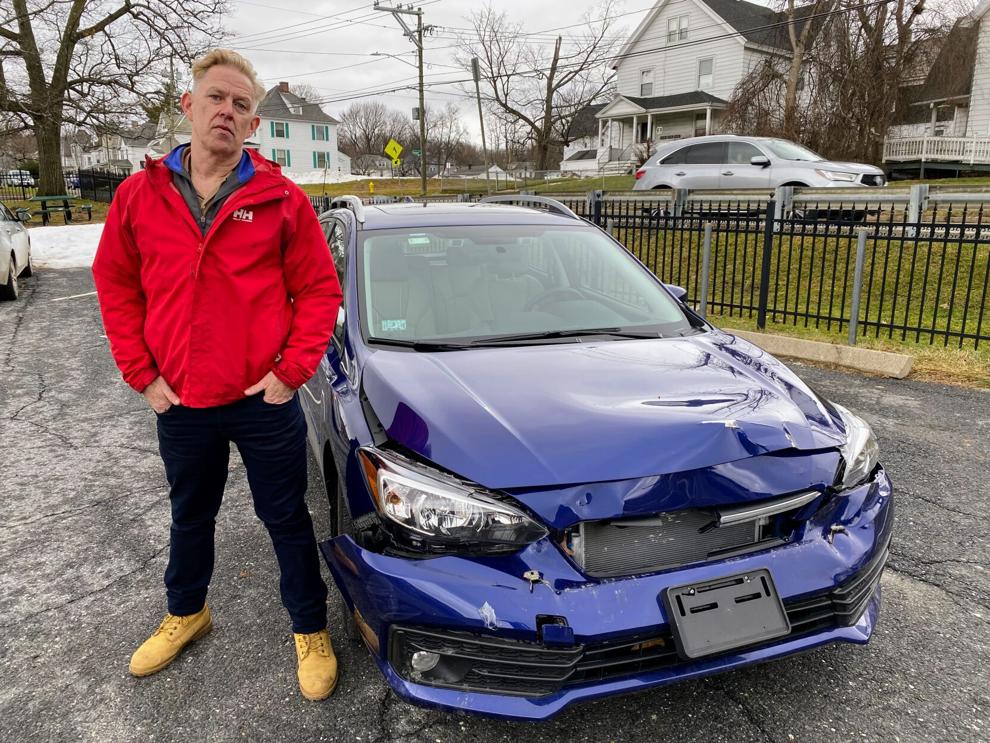 Luckily, Brophy is able to walk to work. Though the car can be driven, he's been advised not to, to avoid further harm to the vehicle ahead of repairs.
It is Brophy's first new car — a sleek hatchback. It pains him to see the damage. "I have to park nose-in, because I can't even look at it."
When Brophy arranged for car insurance last year, he qualified for a safe driver discount. He isn't sure how the accident will affect his premiums. He's hoping that because the roads were bad, he won't be found at fault.
When putting in the crash report, he told the agent about the road conditions and mentioned front-page coverage in The Eagle. She asked him to send that in.
"She said, 'I'm putting this in with the report,'" Brophy said.
Normally, drivers who rear-end another vehicle are seen as responsible for the crash.
"That is some consolation, but I still have a thousand dollar deduction I have to pay," he said.