WILLIAMSTOWN — Chuck Hunt, who became Massachusetts' first "first gentleman" when Jane Swift stepped into the acting governor's role in 2001, died Tuesday at 67, according to The Boston Globe.
Hunt had run a construction business and worked as a dairy farmer before becoming the state's "most famous stay-at-home dad," which The Globe dubbed him in 2001.
He also ran a horse-boarding facility and riding school out of Cobble Hill Farm, the Williamstown property that his family has owned for generations and where he lived at the time of his death.
In 1993, Hunt and Swift, then a state senator, were married at Williams College's Thompson Memorial Chapel. Swift won election as lieutenant governor in 1998, on the Republican ticket with Gov. Paul Cellucci, and she became the first woman to serve as governor in 2001, when Cellucci took a post as U.S. ambassador to Canada.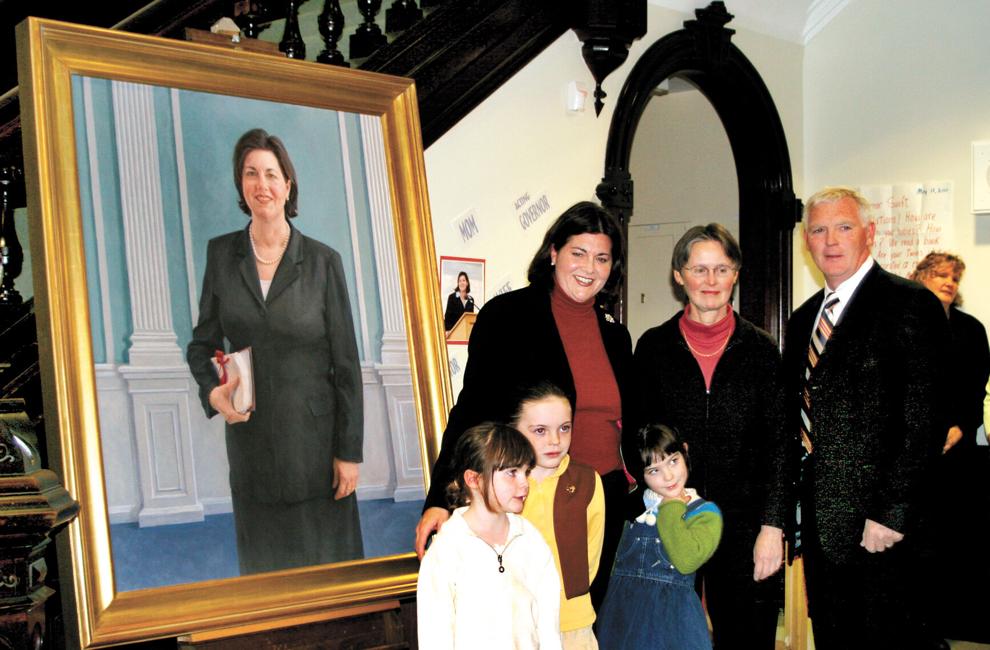 "[Hunt] set aside all of his ambitions when we had children and subsumed his career for supporting our girls and was a full-time dad almost all of the time," Swift, 56, who did not immediately return a phone call Wednesday morning, told The Globe. "And he was great at it, frankly."
Hunt is survived by his wife, their three daughters — Elizabeth, Lauren and Sarah — and his two sisters, Sharon Wetteland and Diane Hunt, of Georgia, The Globe reported.
Flynn & Dagnoli in North Adams will host calling hours from 4 to 7 p.m. Sunday, and there will be a funeral Mass at 10 a.m. Monday in Sts. Patrick and Raphael Roman Catholic Parish at 54 Southworth St. in Williamstown.