PITTSFIELD — The first trials since the pandemic hit could be held this coming week in Berkshire County — though on a limited basis, and not yet involving criminal defendants.
The Massachusetts Trial Court has summoned jurors for tentative sessions Monday, Tuesday and Wednesday in the main courtroom of the Berkshire Superior Court. Meantime, a search continues for alternative court locations that allow fuller operations during the pandemic.
For now, judicial proceedings will be limited, by order of the Supreme Judicial Court, to what's known as "jury of 6" trials. A handful of these trials were held elsewhere in Massachusetts in January, with the proceedings then suspended so the court system could conduct a review.
Berkshire District Attorney Andrea Harrington said that even as trials resume locally Monday, the state Trial Court is "moving forward with standing up (alternative) court space."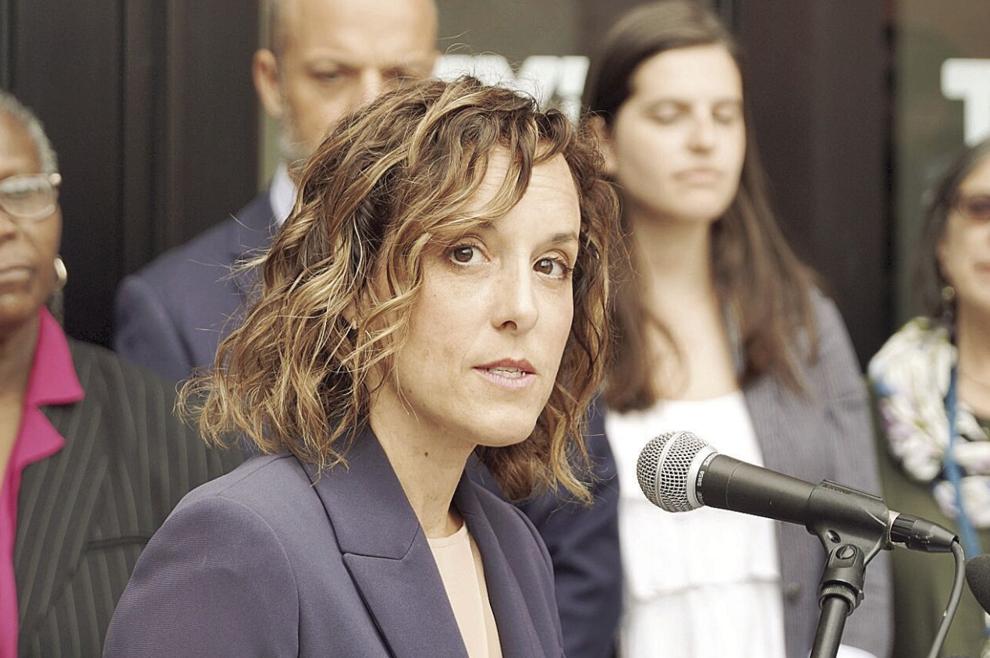 "I'm happy with these developments. I'd love to be trying criminal cases. It does seem that we're making progress," she said.
Harrington said no criminal trials are yet in sight because defendants in Massachusetts have a right to have their cases decided by panels of 12 jurors. She said no defendants have opted for the smaller juries.
As of Friday, local prosecutors faced a backlog of 2,456 pending cases: 2,181 in district court, 74 in juvenile court and 201 in superior court, according to Andrew McKeever of the DA's office.
Jennifer Donahue, a spokeswoman for the Trial Court, said that if trials are not ready to move forward next week, jurors will be notified. The new sessions are set to run only through April, with the state considering next steps in the meantime to expand operations.
Last fall, the state reviewed the quality of indoor ventilation at all courthouses, including Berkshire Superior Court. That study, by Tighe & Bond, found that the 1871 Pittsfield building's main courtroom could accommodate 35 people.
"That report indicates that ventilation in the main courtroom is sufficient for juries of 6," Donahue said in an email, in response to questions. Though the space is served by a 59-year-old air-handling unit in the court's attic, it is said to be working well.
"While very old and well beyond its useful life, the unit is in fair condition, appears to be well maintained and has updated electrical controls," the Tighe & Bond study said.
In the last few months, trial court officials have been looking for alternate locations for trials in Berkshire County, seeking physical spaces that allow people to gather indoors while also preventing risk of COVID-19 transmission to jurors or court workers. That search included, at one time, consideration of the shuttered Berkshire Mall in Lanesborough.
One site that was considered in Pittsfield, the field house at Berkshire Community College, may have been dropped because it is being used for COVID-19 vaccinations.
Donahue said the hunt for alternative trial venues continues, as the Trial Court works with the state Division of Capital Asset Management and Maintenance. "When secured, the off-site locations will be used for as long as they are needed and available," Donahue said.
The recruitment of these locations is not subject to normal procurement and bidding rules because it's been determined to be an emergency, Donahue said.
Harrington said that for the time being, prosecutors are being asked to bring forward relatively straightforward criminal cases, when those resume, with a limited number of witnesses, including cases that do not require appearances by expert witnesses from outside Massachusetts who might be subject to quarantine upon arrival.
"They're looking for trials that can be conducted with those restrictions," she said of the Trial Court. Harrington said she is eager to determine trial dates. "So that victims in particular will know when the trial will occur. That's important to victims because the trial can be traumatic," she said.
Priority will also be given to criminal cases involving the use of violence and cases in which the defendant is in custody.
Aside from trials, courts have continued to operate in Berkshire County, except for periodic closings ordered from Boston due to COVID-19 concerns. Most court business has been held through video and telephone conferences. But buildings are generally open to the public and judges have been sitting for pre-trial proceedings and for bench trials without juries.