LENOX — As reported in this space last week, Garrison Keillor, the deposed host of public radio's "A Prairie Home Companion," now regrets being pressured into retirement five years ago by corporate leaders of Minnesota Public Radio, his home base where the melange of music, comedy and Lake Wobegon anecdotes had originated in 1974.
His own touring road show was canceled just ahead of a booking at Pittsfield's Colonial Theatre on Nov. 29, 2017, after allegations surfaced of inappropriate workplace behavior.
"It's all kind of bewildering to me," Keillor told The Eagle in a classic understatement.
In an email exchange with me this month, Keillor wasn't asked to expand on his bewilderment, but rather on what's ahead.
At 78, he keeps busy with multiple projects, including the daily "Writer's Almanac" podcast, and his free weekly newsletter, which had as a recent topic: "My plan for the future, whenever it happens." Saddened that "so many of my well-laid plans have gone astray," Keillor writes that he and wife, Jenny, would like to take a long trip by car to "enjoy a month or two of dedicated aimlessness."
Here is more of our Q&A:
Q: How does a Minnesota farm boy from fundamentalist origins end up living (mostly) on Manhattan's Upper West Side? Isn't it a culture shock?
A: I married a woman from my hometown who'd moved to New York when she was 17 to be a freelance violinist and the culture shock is love, not New York.
I wasn't smart enough to be a farmer, I was a reader, and I liked a lot of New York writers. For some reason, "A Prairie Home Companion" was popular in New York and once did four consecutive nights at Radio City Music Hall which I'd seen when my dad brought me here for a visit when I was eleven. He was a farm boy who the U.S. Army stationed in New York in 1943 rather than sending him to Europe. Maybe I inherited his gratitude.
Q: You've written recently that COVID has extremely simplified your life. Is that a good thing?
A: I enjoy being locked up with Jenny, we've become like an old comedy act. I sit and write in the apartment and so far I've written a memoir, two novels, and a play, and am starting on a Lake Wobegon screenplay. I like to work in the morning, go for a walk, have one big meal, take a nap, play Scrabble, go to bed early, wake up, repeat.
Q: In your remarkably candid memoir, "That Time of Year: A Minnesota Life" (Arcade, $30), you trace an improbable route from humble origins, the happenstance of inventing a local radio variety show with more than a little help from your friends, and the emergence of "A Prairie Home Companion" into a public radio powerhouse. To what extent did celebrityhood present a challenge in balancing career with a personal life?
A: Ask Jenny and she'll tell you the truth: I disappeared for long periods of time, leaving her to raise our daughter and fend for herself. I enjoyed my career a lot and I am awfully lucky she stuck with me and the debts I ask the Lord to forgive are enormous and I keep asking.
Q: Why did you never utter your own name as the host of "Prairie" in all those years?
A: It's a Midwestern thing: I conceal my egotism behind a screen of false modesty.
Q: As the show developed into a "cottage industry" with national touring, scores of books, CDs and paraphernalia, did it become all-consuming for you, and do you have any regrets about its evolution?
A: Not all-consuming, but mostly. I regret the show ending. I wish I were still doing it, but on a smaller scale.
Q: In your memoir, you are harsh about your own character flaws, real or perceived.
A: I could've been harsher. I give myself credit for working hard to be humorous despite a sour fundamentalist disposition. I regret the occasional preachiness. I mostly regret willfulness. I had the most loyal staff you could hope for and I quit the show without consulting them, which was just plain wrong.
Q: Many listeners felt the show was at its peak in its final seasons. Do you wish to have continued somewhat longer?
A: Yes, indeed. I quit once in 1987 to move to Copenhagen and that was a mistake and so was the 2016 move. But onward we go.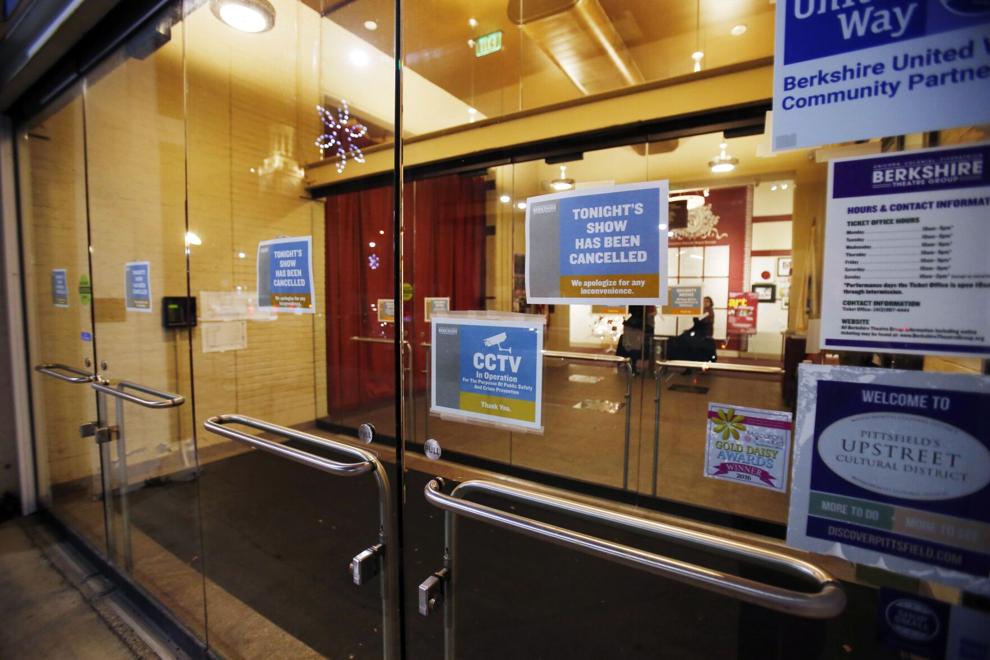 Q: Your audiences at Tanglewood were especially enthusiastic and faithful, and you presented a genuine affinity for the setting, including the post-broadcast community sing.
A: The post-show a [cappella] crowd chorus was my gift to myself. I wrote a two-hour show so that afterward I could come
downstage with a mike and sing "My country, 'tis of thee" and hear ten thousand people sing "sweet land of liberty, of thee I sing" and then the beautiful spacious skies and the amazing grace and "She was just seventeen if you know what I mean" and the sweet chariot and much more, the voices under the Shed resounding, people coming down from the grassy slope to crowd around the stage, it was beautiful.
Q: Is there a possibility of a live, in-person reunion tour at some point?
A: I don't know. I've had a few invitations but for the past few years I've been a committed writer and have loved it and I am leery of going onstage and disappointing people. I did a show at Woodstock a couple years ago, solo, standing onstage and reciting poems by heart and singing songs, some with the audience, some solo ballads like "Frankie and Johnny" and "The False Knight Upon The Road" and I loved that, but people would expect "Prairie Home" and I'm not up for that.