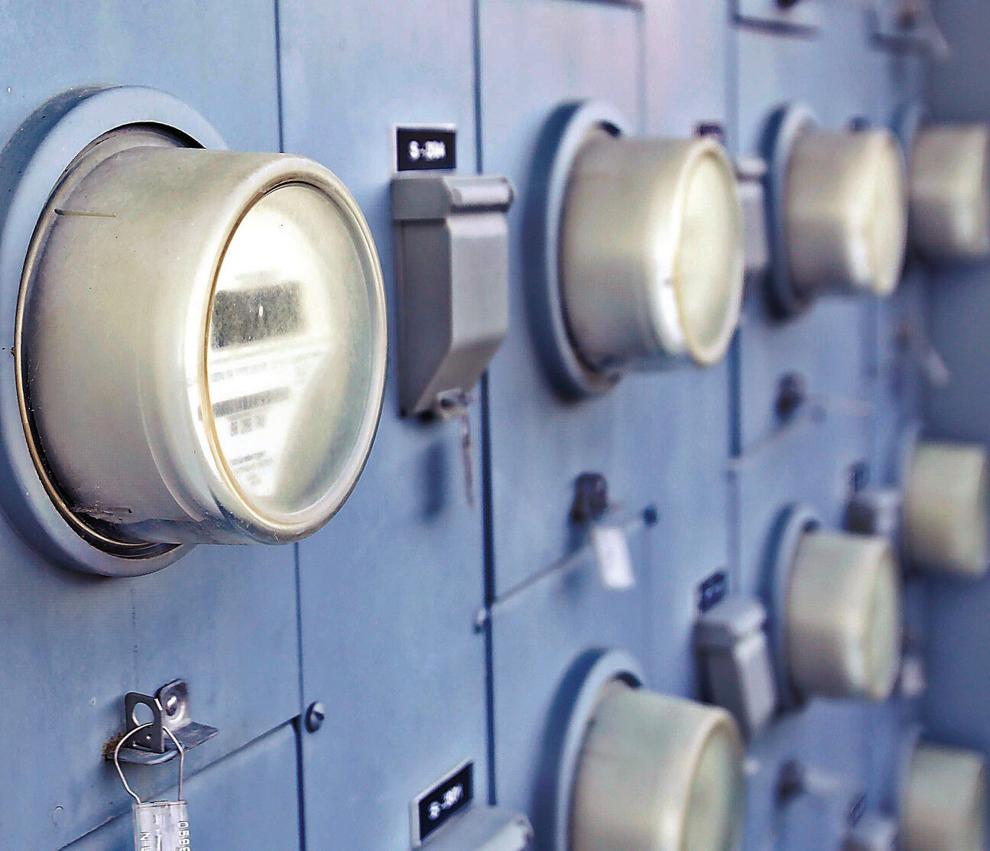 As utility rates spike to start the year, many Berkshire County residents have another option: community choice power programs. In Pittsfield, participants are paying 9.6 cents per kilowatt hour – less than half of the current price for Eversource and National Grid.
These programs, also known as municipal aggregation, allow cities and towns to buy energy on behalf of their residents, using that combined clout to negotiate better deals.
"We have beaten the Eversource rate for every six month period since 2018," said James McGrath, Pittsfield's parks, open space and natural resource program manager. "So we've saved the ratepayers in Pittsfield literally millions of dollars. Not to mention, we're providing a greener energy portfolio."
Participating communities in the Berkshires get their electricity from Dynegy Energy Services, an electric company based in Texas. The company also provides electricity to customers in Illinois and Ohio and is the energy partner of Wrigley Field, home of the Chicago Cubs.
The Energy Switch Massachusetts website allows state residents to input their ZIP code in order to find available programs.
Colonial Power Group, an energy consultant that helps cities and towns develop municipal aggregation plans, helps to broker deals for Berkshires communities. Residents can opt in using the Colonial Power website.
McGrath said Pittsfield residents are automatically opted into the program. He stressed the importance of checking utility bills to see who their provider is. Those in the program should see Dynegy on their bill; those opting out would see Eversource.
McGrath said the program has been a success and urged residents to participate, especially over the next six months. Customers can opt in and out as much as they want without a penalty charge.
The programs were introduced in 1997 following the state's deregulation of the electric grid. Municipal aggregation allows communities to pursue more environmentally friendly options, too, including use of wind and solar power.
David Wasielewski, chair of the Dalton Green Committee, and a town resident for 23 years, praises the program.
"I, as an individual, don't have enough leverage with the eight kilowatts I use every month," Wasielewski said. "But if my whole town, all 7,000 families in Dalton, say we would like a cleaner energy source … they'll put a contract together."
In times of inflation, those negotiated rates can be a windfall. Dalton pays the same 9.6 cents per kilowatt hour as Pittsfield. With a few exceptions, towns pay between 9.6 cents and 10.6 cents per kilowatt hour.
Great Barrington and Sandisfield are outliers at over 22 cents per kilowatt hour, but negotiated their most recent contracts in the current market. The rest, which were negotiated in 2020, reflect market value at that time.
Residential National Grid customers are now paying 33.8 cents per kilowatt hour, and Eversource customers are paying 21.9 cents per kilowatt hour, following rate increases last year blamed on higher supply costs due to rising prices for natural gas and oil. The companies are able to pass along higher supply costs to consumers.
Wasielewski said he spoke recently with residents in Stockbridge, one of the few towns in Berkshire County without a municipal aggregation plan. They are paying the higher rates.
"We're good to go," Wasielewski said of Dalton residents. "We're not struggling and screaming."
The rates remain constant through a number of years. Most communities in the Berkshires signed on for three-year deals that will last them through 2023 and need to be renegotiated in 2024. The rates aren't always lower than Eversource or National Grid's, but they are more stable, Wasielewski said.
"You're not subjecting yourself to volatility of gas prices and everything else," Wasielewski said. "The cost of wind power is not going to fluctuate wildly over the course of two years, because it's wind."
Mark Cappadona, president of Colonial Power Group, said municipal aggregators benefit from long-term contracts for electricity, paying roughly 9 cents per kilowatt hour, as opposed to the current National Grid rate. That, he said, is "in another stratosphere."
"The ability of the towns to act as a group and procure energy together for longer terms at certain times has been tremendously beneficial," Cappadona said.
Cappadona said rates can fluctuate depending on how much "green" energy a community wants in its supply. Prices are also affected by the timing of contracts.
Communities are free to pay for more "renewable energy certificates" to contribute to clean energy generation. A portion of every community's electric costs go toward these certificates each year, but a community can pay above the requirements if it so chooses.
In Williamstown, the rate is about 10.7 cents per kilowatt hour because it adds 25 percent to the Mass Class I renewable energy requirement. Pittsfield's rate is 9.6 cents because it only contributes 5 percent over the requirement.
Pittsfield does, however, offer an optional rate which allows customers to significantly boost their use of renewable energy, for about 3 more cents per kilowatt hour. Other communities in the county offer various rates to allow residents to contribute.