PITTSFIELD — "My name is not baby."
"Let women walk in peace."
"I am not here for you."
"My womanhood is not up for debate."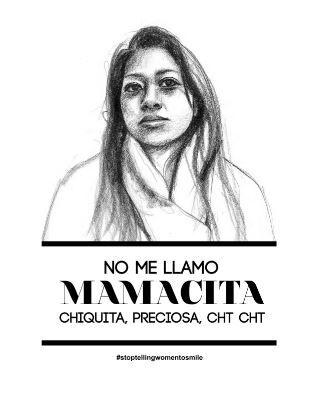 Those were the responses from some of the women who were asked by author, street artist and activist Tatyana Fazlalizadeh what they wanted to say back to the men who had harassed them in public during their lives, said a co-chair of the countywide Sexual Assault Awareness Month Planning Committee.
Their words emerged in interviews Fazlalizadeh conducted with women from diverse backgrounds and experiences about their encounters with street harassment — they can range from unwanted comments, to whistling, to stalking and sexual assault in the public sphere — for her book "Stop Telling Women to Smile."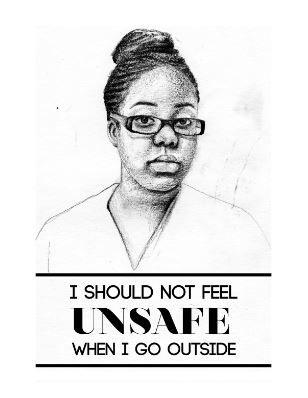 For the next several weeks, book clubs across Berkshire County will be delving into Fazlalizadeh's writings, during the second "One Book, One Community" read project sponsored by the office of Berkshire District Attorney Andrea Harrington, the county's Domestic and Sexual Violence Task Force and the Elizabeth Freeman Center.
Last year's community read project resulted in a packed crowd at the Colonial Theatre to hear a talk by Rachel Louise Snyder, the author of "No Visible Bruises: What We Don't Know About Domestic Violence Can Kill Us," said Susan Birns, co-chair of the Sexual Assault Awareness Month Planning Committee that organized the community read project. With large gatherings still off the table, Birns said the project this year will culminate in a community webinar featuring Fazlalizadeh on April 29, the end of Sexual Assault Awareness Month.
Also, Fazlalizadeh's portraits will be displayed in different places across the county, including Park Square in Pittsfield and North Adams City Hall, Birns said.
Like "No Visible Bruises," the award-winning book reporting on domestic violence, "Stop Telling Women to Smile'' engages with the topic of violence against women. Birns said the communitywide read project aims to interrupt the cycle of violence against women by dismantling harmful and false notions about masculinity, Birns noted.
"If we really want to end violence against women, we really need to change the culture," she said. "Our culture, in many ways, sets us up for high rates of violence against women, so, we have to socialize our children, both girls and boys, differently."
Fazlalizadeh's writing lays bare common themes about the sexualized form of harassment, Birns said. Each woman the author interviewed — Birns said they included women of color, immigrants, a transgender woman and others — reported, for example, first being harassed on the street as girls, years before adulthood.
But, her work also underscores how women are sexualized in accordance with their race and ethnicity, and how intersecting identities affect how street harassment and sexual assault are experienced. Overall, Birns said, the book exposes the harms and power dynamics implicit in the pervasive form of gender-based aggression.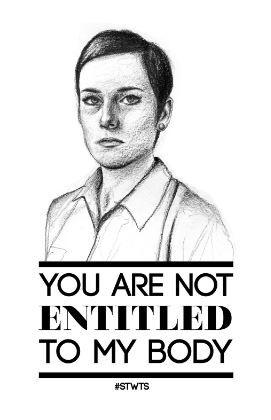 This project aims to disrupt "the norm" of how sexual harassment is viewed, said sponsor Rachel Melendez.
"As she [Fazlalizadeh] states in her book 'street harassment is not an isolated issue, it sits on top of all other forms of sexual harassment and abuse,'" Melendez said in an email. "This book puts the power back in the victim's hands ... reclaims authority on how we navigate in a public space."
Fellow co-chair Hillery Maxymillian encouraged members of the community to pick up a copy of "Stop Telling Women to Smile" and join the communitywide read. Members of book clubs in the Berkshires can reach out to Birns at Susan.Birns@mcla.edu to request a counselor to help facilitate discussions about the book, which, Birns noted, engages with issues that might resurface past trauma for some.