GREAT BARRINGTON — There was that birthday party in Pittsfield, the flag football games in Adams and a few "large gatherings" that set off a sizable volume of coronavirus infections in Pittsfield last month and trickled down to South County.
And there were other, more subtle exposures. One out-of-state visitor passed on what one Berkshire County public health official said appeared to be a different, mean strain of the virus that made "one group of women extremely sick."
Leslie Drager, public health nurse for 20 Berkshire towns, said most symptoms she has seen have been mild — cold and allergylike — until that group surfaced on her radar.
And it is with contact tracing that Drager was able to tie those cases to the visitor and run back nearly all the other infections reported to her to their source.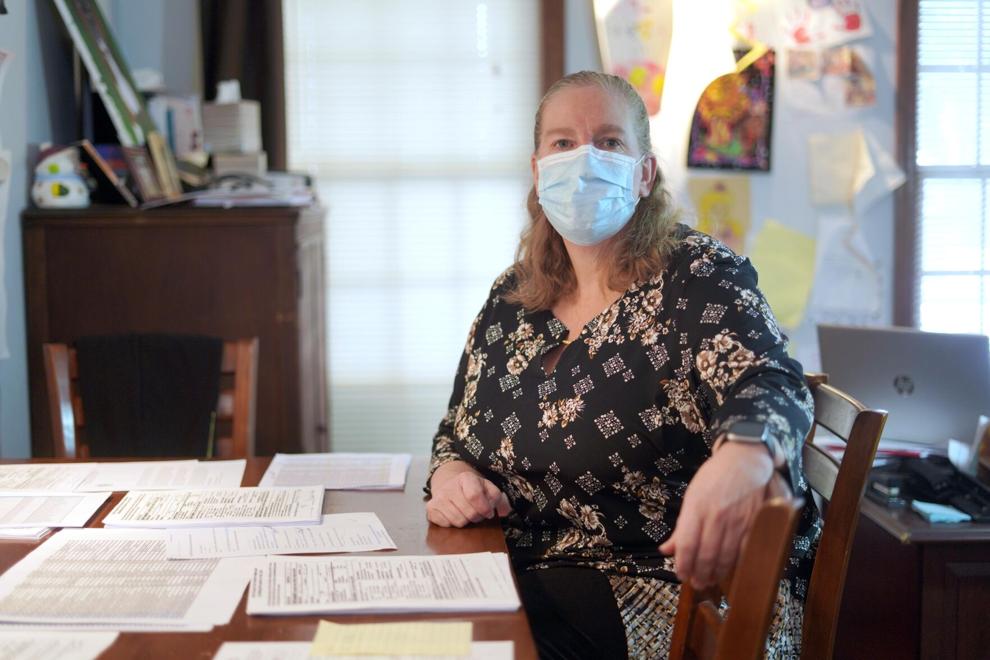 The county's contact tracers say "household spread" is the bulk of what they are seeing, and it's something that can drive up a town's case numbers in a way that can appear alarming when, in reality, cases are confined to a few households that might have many members.
Drager is one of four public health nurses and staff from health departments and schools across the county collaborating to contain the virus by tracking down those exposed to an infected person.
Tracing is considered a key to understanding the spread of infections, and epidemiologists say precision is needed to control a pandemic.
Yet, in early October, state Health and Human Services Secretary Marylou Sudders said that while the state knew that household spread was responsible for about half the state's cases, sources of the other half were unknown.
And tracing does appear to have its limits in the state: From Nov. 29 to Dec. 12, 30.6 percent of 44,906 case outreach attempts failed; and 24 percent of contacts could not be reached out of 28,405 attempts, according to the state Department of Public Health's Dec. 17 report .
This hasn't been a problem for Drager. She has managed to track down most everyone. And sometimes she gets the calls.
But, for Drager and the other nurses, the work never stops. Some, like Drager, a registered nurse, also have day jobs.
"I haven't had a day off since March 7," she said. She works a 6 a.m.-to-2:30 p.m. at Berkshire Medical Center in Pittsfield, then does the part-time public health work in the evening.
Her husband cooks dinner and serves it to her at her desk; and she has learned to leave her phone downstairs when the work is done.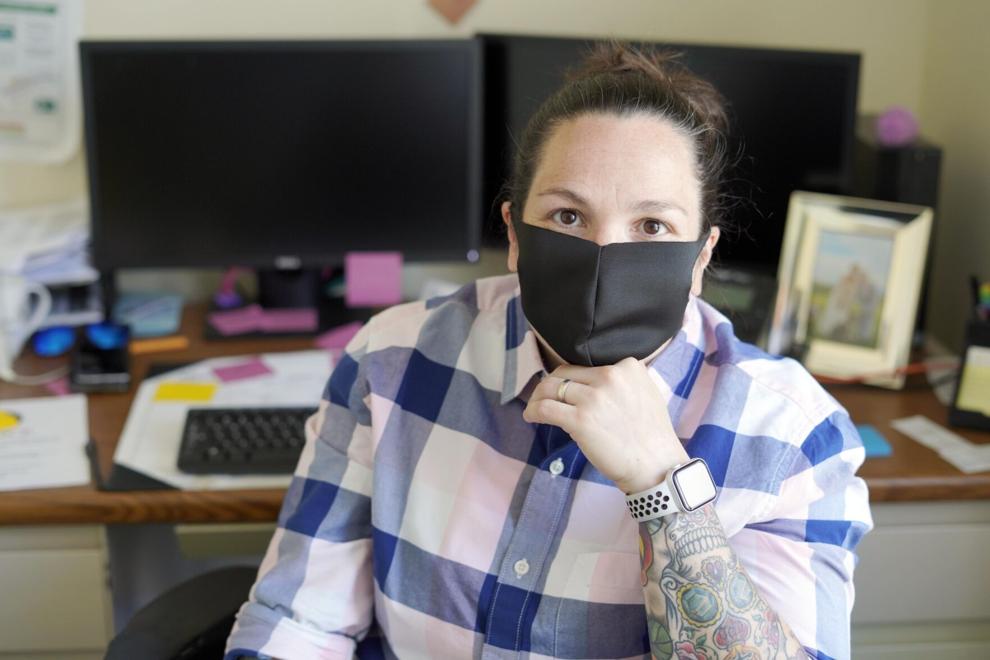 In Pittsfield, Kayla Donnelly is so busy managing staff for contact tracing, and doing it herself, that she couldn't even respond to calls for this story from The Eagle. And for the same reason, neither could city Health Director Gina Armstrong.
"It's crazy," said an assistant, apologetically, at the city's Health Department, which grew overwhelmed last month during a spike in infections. It prompted the city to hire more staff to help Donnelly.
There were a few crazy moments down south, but it never has been unmanageable enough to hire extra staff, said James Wilusz, health director at the Tri-Town Health Department in Lee, which also covers Lenox and Stockbridge.
Following threads; making observations
Wilusz and other health officials say the spike in any town's cases can appear like rampant spread, when they have observed lately that the infections are confined.
Case numbers, for instance, set off alarm Lenox, but most were confined to the Kimball Farms Nursing Care Center, which struggled with an outbreak in which 15 residents have since died, he said. Ten cases were confined to three households.
There were those flag football games in Adams that exposed some young people in Lee — but did not result in infections — and a few other exposures, he added.
"It was a little bit busy post-Halloween," he said of the November-to-December case spike and tracing. "But, I feel pretty good about us being battle-tested."
Rebecca Jurczyk, Great Barrington's health agent, said she and Drager are seeing mostly household spread.
"When we've had spikes in Great Barrington, it's because there's been an entire household that tested positive," she said, noting that one of those had eight members.
Mostly, the state is now tracking cases linked to households — 15,740 clusters with 40,339 confirmed cases identified from Nov. 15 to Dec. 12. Next are 142 clusters in long-term care facilities, and 130 in child care. On the low end, shelters had zero new clusters, and restaurants, 30.
Jurczyk said she also has noticed since mid-October that the majority of these appear to be low-income households, and attributed this to having to work outside the home.
There have been some surprises. Drager said she hadn't seen as many infections from Thanksgiving "as we expected."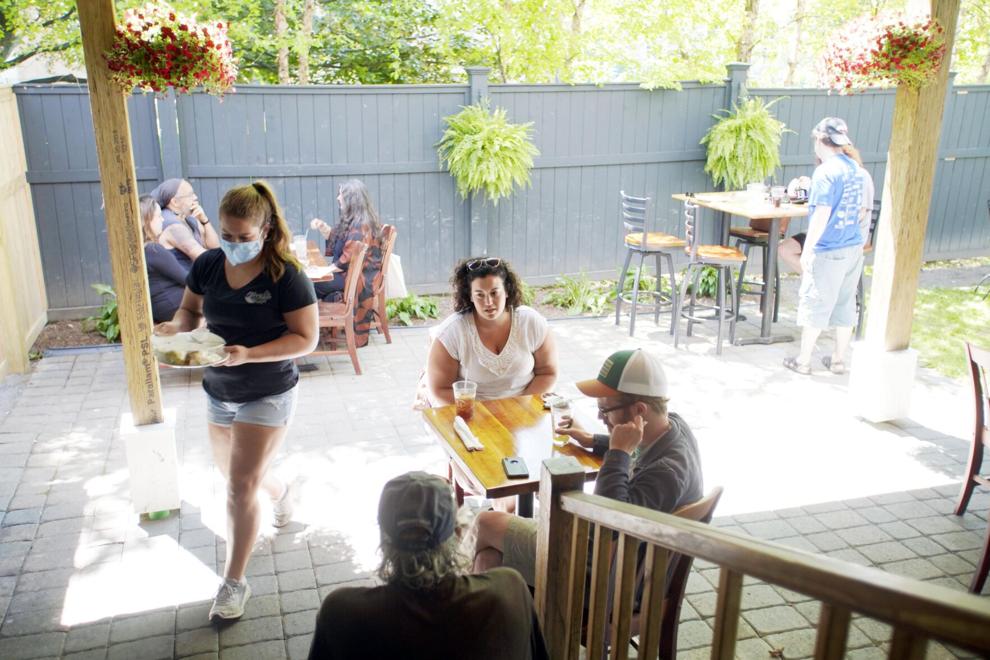 And restaurants, feared by many as a major source of infection, haven't been, Wilusz said, noting that this also follows state data, and data from other states, like New York.
Schools also have escaped viral spread, yet they closed because of rising community numbers, Drager said.
"They look at community spread without looking at what the sources are," she said. "When you see 12 cases hit in a day, without realizing that those cases could be confined to three households."
Wilusz said tracing data is important for decision-making.
"We're not going to shut down restaurants if we're not seeing the data that suggest that," he said, adding that one just as easily could be exposed at Target or the supermarket.
And there is one surefire way to get exposed, he said.
"There's always a risk if you go out without people inside your bubble."