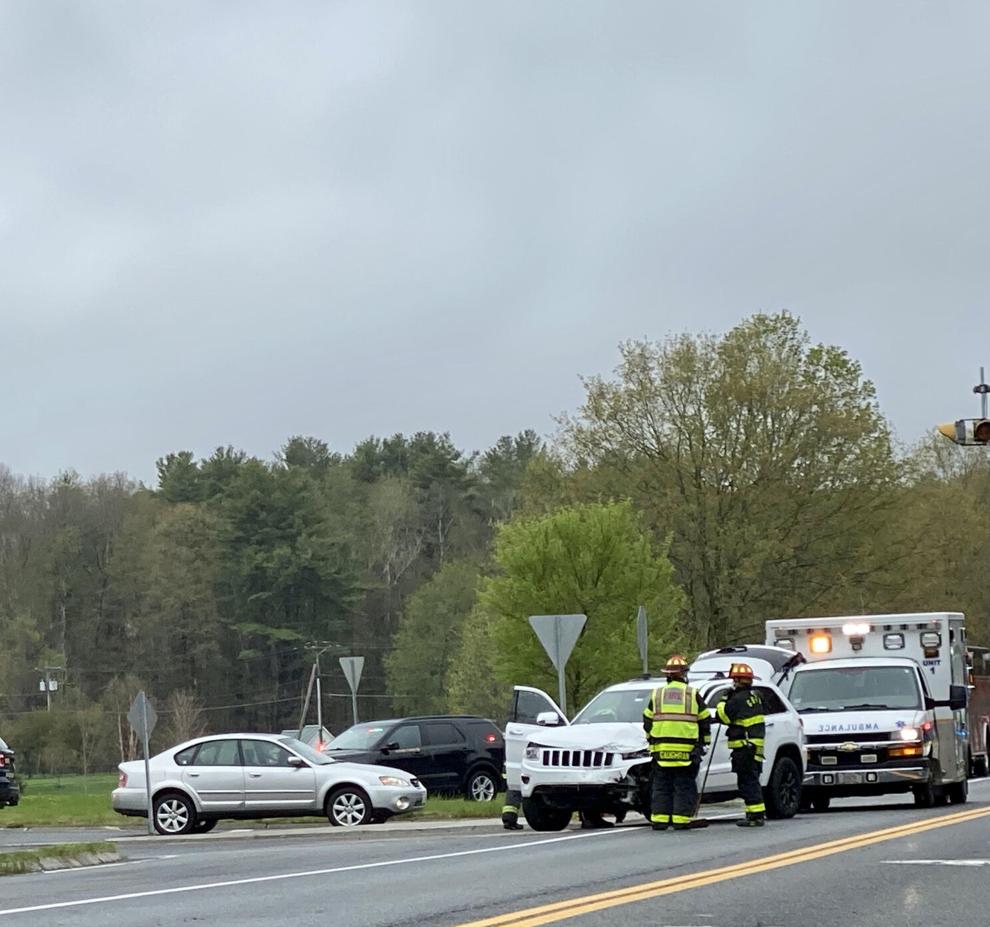 GREAT BARRINGTON — A crash Wednesday outside Monument Mountain Regional High School sent one motorist to a hospital with minor injuries and backed up traffic, and again highlights the danger of an intersection navigated by inexperienced young drivers.
A Monument student, 16, attempted a left, southbound turn onto Route 7 from the school and failed to yield to another driver headed north, said town Police Chief Paul Storti.
The northbound driver was taken by ambulance to Fairview Hospital, Storti said.
The accident happened just before noon, on a day when school is dismissed early because of the coronavirus pandemic, adding to the congestion there.
The intersection with fast-moving state Route 7 has a flashing yellow light. For two decades, parents and town and state officials unsuccessfully have pleaded with the state Department of Transportation to install a stoplight.
But, the intersection does not meet DOT criteria for this.
"We've had this discussion for probably 20 years, and lots of meetings with the state," Storti said. "The state is pretty firm in not addressing it."
While the intersection is dangerous, it also is rife with driving mistakes in those of all ages, he added.