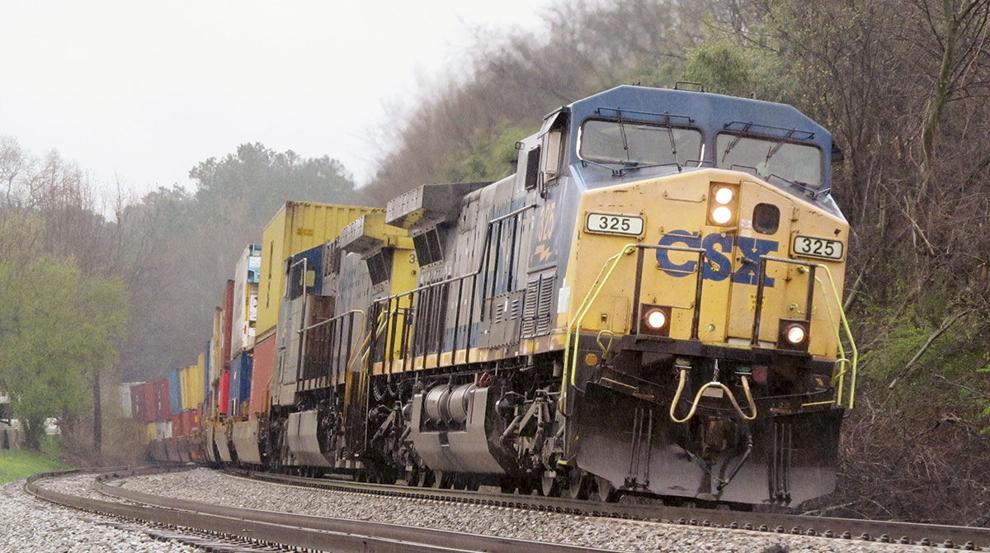 NORTH ADAMS — With its initial bid to purchase Pan Am Railways recently rejected by federal regulators, CSX Corp. has submitted an amended and expanded application to acquire the rail line that owns the Hoosac Tunnel and runs freight through northern Berkshire County.
The application provides additional details that the Surface Transportation Board requested from CSX when it rejected the firm's initial proposal in late May, according to CSX.
The deal originally was announced in November, pending approval by the transportation board. After the federal regulatory agency rejected the application, CSX indicated that it would provide additional details in a new filing by July 1.
In its initial ruling, the transportation board cited concerns that the proposed CSX-Pan Am deal adversely would impact shippers in and around Springfield because they no longer would have access to two competing freight-carrying railroads, according to Transport Topics News and The Springfield Republican. The purchase price never has been disclosed.
In a statement, CSX's president and CEO, James M. Foote, said the expanded application "explains the tremendous benefits of the proposed transactions for stakeholders in New England and beyond."
CSX, based in Jacksonville, Fla., operates a 23-state rail network, which includes a freight line that runs through Pittsfield.
"Adding Pan Am to our network will extend the reach of our service to a wider customer base over an expanded territory, creating new efficiencies and market prospects for customers to capitalize on a robust pipeline of growth opportunities to move freight to, from and within New England," Foote said.
Pam Am Railways, based in North Billerica, owns a 1,700-mile rail network between St. John, New Brunswick, and New York's Capital Region. The system passes through North Adams on its way through northern Berkshire County and provides freight service to several local businesses, including Specialty Minerals in Adams.
The Berkshire portion of the railway, which includes the 146-year-old Hoosac Tunnel and runs through part of southwestern Vermont, is operated by Pan Am Southern, a joint venture between Pan Am and the Virginia-based Norfolk Southern Railroad, which maintains the section between Mechanicville, N.Y., and Ayer.