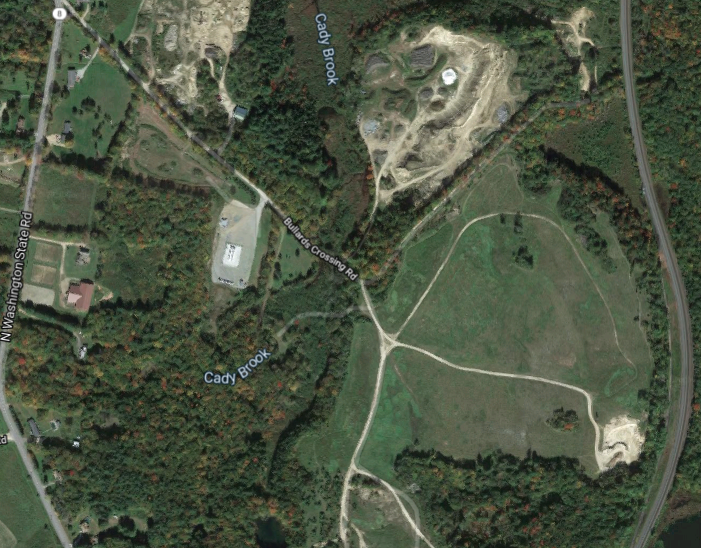 HINSDALE — As a cannabis proposal waited, and waited, to come to a public hearing in Hinsdale — eight months in all — a lot changed.
The location of a major outdoor growing operation, for one.
And the name of the company.
Instead of pitching a greenhouse and fields on Peru Road, near Ashmere Lake in the northeast part of town, a Connecticut company now aims to seed its project five miles south in a less-populated area on Bullards Crossing Road, close to the Washington line.
"We wanted happy neighbors," said Benjamin Zachs, president of FFD Enterprises MA, based in Hartford. "That's honestly what this is about."
After first pitching its growing operation for 246 Peru Road last spring, under the Ipswich Pharmaceutical Associates name, Zachs said he worked to understand objections expressed by neighbors at meetings and in letters to the editor of The Eagle.
"I worked with the folks that were our biggest critics," he said. "Our goal is to be the best neighbor and corporate citizen that we possibly can. This seems like the best outcome."
As a result, when the town's Planning Board opens an online review at 6:30 p.m. Thursday on the Zoom videoconference platform, it is expected to face little or no opposition.
(To watch or comment, people must register. To do that, visit the link at hinsdalemass.com/planning-board.)
That wasn't the case last May, two months into the pandemic, when the Planning Board deferred a special permit hearing, hoping to be able to allow town residents to attend a live and in-person public meeting on the proposal.
Richard Scialabba, the board's chairman, said the company recognized and responded to opposition, opting for the new location, near where it also has a small cannabis growing operation. "They didn't want to be involved in something that was going to be controversial," Scialabba said. "The neighborhood resistance was strong."
The Connecticut company also bought out Ipswich Pharmaceutical's interest in the project. The transfer allowed it to retain a Cannabis Control Commission license for the project.
Construction four greenhouses (11,000 square feet of space in all) and a "head house," along with fencing and field and site preparation, is expected to cost several million dollars. That investment will expand the town's tax base and produce new property tax revenue. On top of that, the company will pay 3 percent of the wholesale value of its products to the town.
The company says it plans to hire 20 year-round workers and will bring in another 60 during the peak months of outdoor growing and harvesting, which would come in September and October. The whole site, including fields encompassing 80,000 square feet of space, would be surrounded by six-foot metal fencing wrapped in black plastic. Like all cannabis facilities, the project is subject to close regulation by the CCC, including constant video surveillance. Local tradespeople and contractors will be given priority for the work, the company says.
The Bullards Crossing location, Scialabba said, is zoned R-5. That is the zone the town's cannabis bylaw identifies as the proper area for commercial cultivation. "It's in an area that's zoned properly. He's got a better chance there. It still has to meet the criteria," Scialabba said of the venture. "Who knows what will come up at the hearing."
"It's basically nothing but sand pits and there's not anybody very close," he said of the new proposed site — a 20-acre lot on the south side of Bullards Crossing about a half mile east of Route 8.
The cannabis company plans to produce flower, extract, edibles and other items for sale at an existing retail outlet in Rowley. It also expects to sell wholesale to distribution outlets anywhere in Massachusetts, as the law allows.
The Planning Board will make a recommendation to the Select Board, which in Hinsdale holds the power to grant special permits. Scialabba sits on both boards but will only vote when the decision is made by the Select Board.
Due to a quirk of Hinsdale zoning, while property first considered along Peru Road is in the R-2 zone, projects that are more than 200 feet off the road are considered to be in a default R-5 zone. Planners are working to revise the town's bylaw to close that loophole. The change may be voted on at this year's annual town meeting.
Peru Road project
While FFD Enterprises dropped Peru Road as a site, another cannabis entrepreneur is pitching a project in that neighborhood.
In December, the Select Board heard from Josh Silver, who is proposing an indoor growing operation, Sunlight Farms, in a 6,000-square-foot greenhouse at 172 Peru Road, home to a former mink farm.
Silver, who co-owns Silver Therapeutics in Williamstown and Orange, told the board he plans to use an existing warehouse and tap into solar power available on the site. Silver told officials he will seek to control cannabis odors — one of the neighborhood issues that led FFD Enterprises MA to move its project.
The Sunlight Farms proposal does not yet hold a required host community agreement, Scialabba said. The Planning Board will review the project proposal when submitted.
And still another party is proposing a 30,000-square-foot indoor growing facility on Bullards Crossing Road, across from the existing cannabis firm run by FFD Enterprises MA.