In the basement of the First Congregational Church in Dalton, you can find more than a century of Boy Scouts history.
Dalton's Troop 4 celebrated its 100-year anniversary Saturday with a medley of events and a display of photographs, books, plaques, awards and more artifacts of the troop's past.
"It's a lot of history," said Tim Crocker, the troop's new scoutmaster as of Saturday. "We spent a lot of hours shifting through history."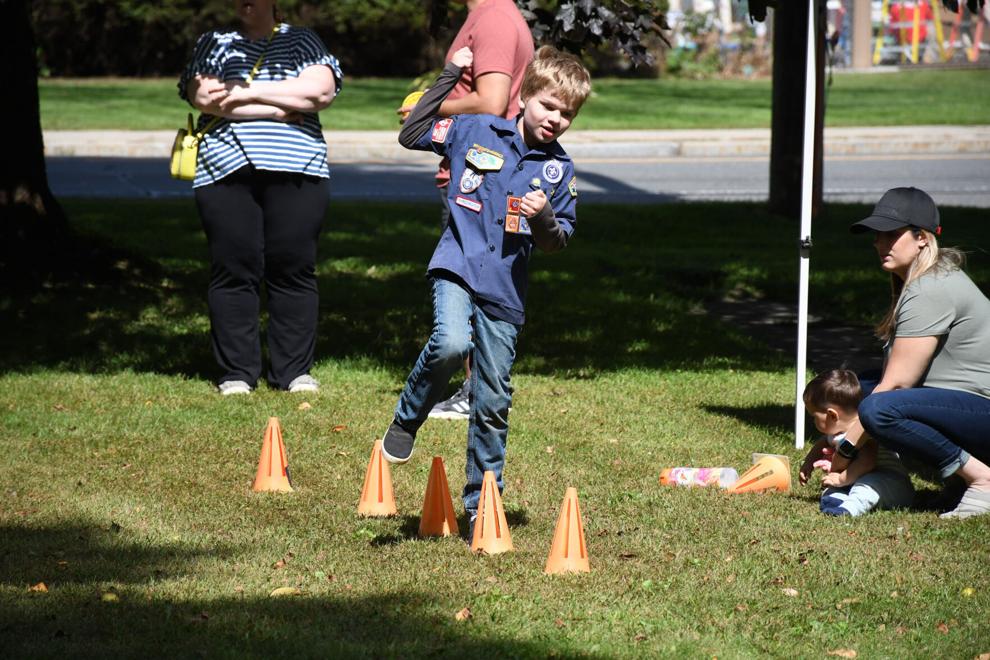 On a temperate late-summer day, Crocker gathered with Scouts, parents, community members and outgoing Scoutmaster Zack McCain outside the church to celebrate the occasion. Children congregated at stations that included an obstacle course — it was built and run by Cub Scouts — a natural history table and a lesson in starting fires. Also, the troop dedicated a bench to the church and revealed a new plaque of scoutmasters.
For McCain, who led the troop for a decade, the event was an opportunity to appreciate the meticulous history kept by former leaders. The group began gathering in 1918 but did not officially become a Boy Scout troop until the Berkshire Council formed in 1921. Over the next decade, Troop 4 became one of the largest in the United States at the time, with more than 100 members.
Written historical accounts from scoutmasters detail a century of history, including the troop's role helping the Fire Department — at one point early in its history, Scouts used to help the department find lost hunters in the area — and trips to New Hampshire to climb Mount Washington.
Saturday's events also celebrated the more recent influence of the troop, and its role in the lives of its current 16 members.
"It's everything," McCain said. "It's seeing these kids grow up. You get to see them do these activities, you get to help them, then you get to see the older kids helping the younger kids."
McCain's son, also named Zack, spent years in the troop and earned his Eagle Scout badge. Now 21, he has such a deep affinity for the program that he spent his summer working at a Scout camp in New York.
"Boy Scouts is just an entirely different structure than school or life at home," he said. "You have this group of friends, you hang out all day, you eat meals together."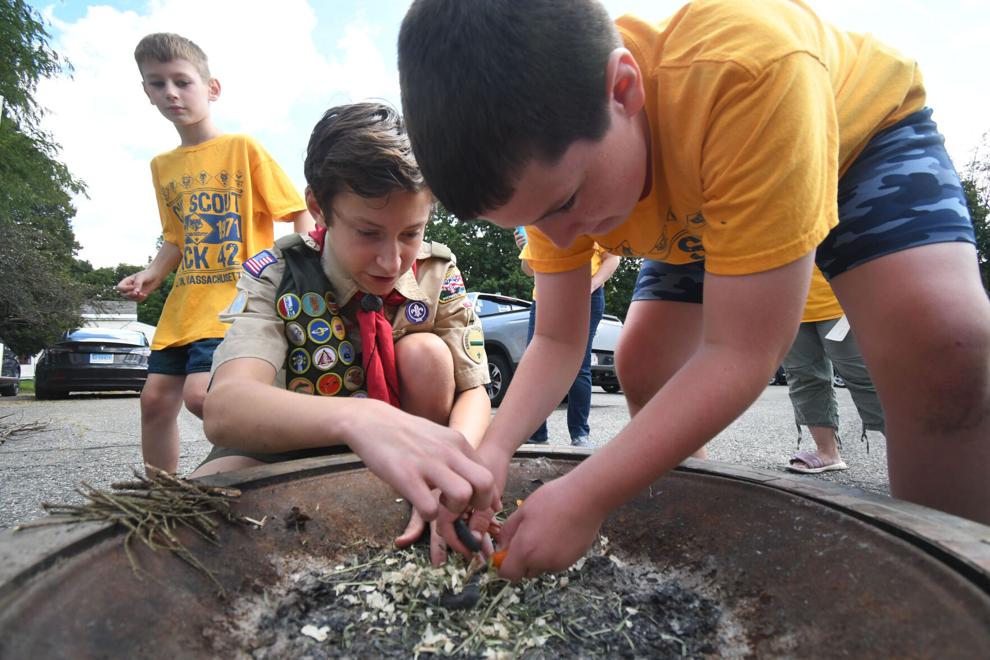 To this day, he draws impressed remarks when people realize that he knows how to tie knots or start a fire, skills he picked up in the Boy Scouts.
Aidan Garcia, 15, also has mastered starting a fire and was helping Cub Scouts at the fire station Saturday afternoon. Garcia, an Eagle Scout and senior patrol leader in the troop, appreciates the organization's storied history, one of the longest in the Berkshires.
"I love that Troop 4 is one of the oldest troops," he said. "It's so cool we're still going."
A few of the troop's activities even have carried on for the past century, noted the elder McCain. These days, the troop decorates the cemetery on Memorial Day by putting flags on soldiers' graves. McCain found references to the troop doing the exact same thing in 1923, years before Memorial Day became a federal holiday.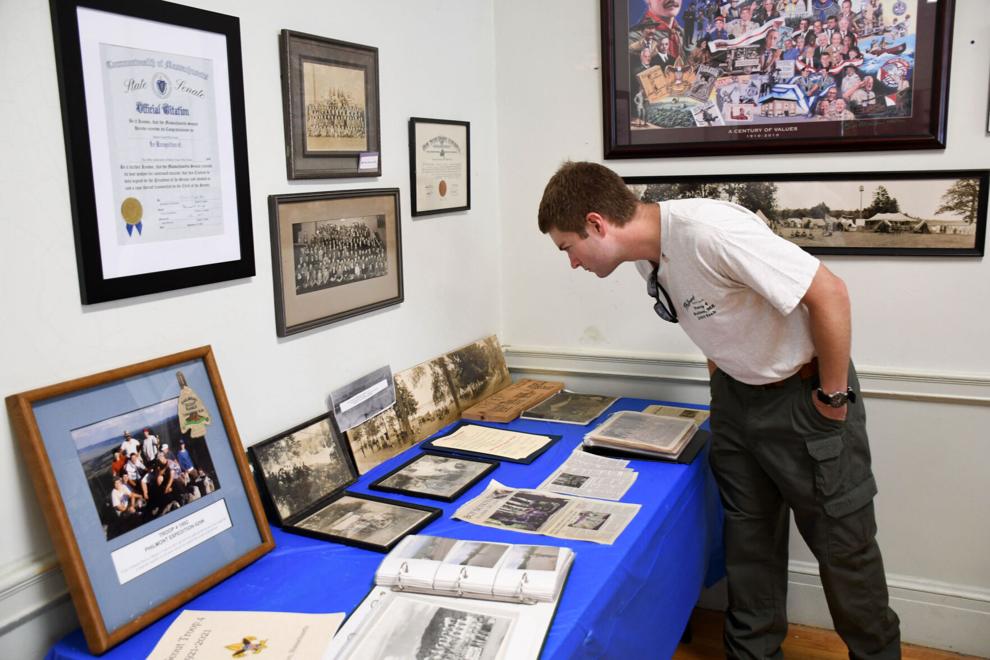 Some things, though, have changed quite a bit.
Scouts BSA, the national organization, started accepting girls two years ago; while the Dalton troop doesn't have any female members, 12-year-old Avery Miller was at the event with her younger brother, who belongs to Troop 4.
As a Scout with a troop in Pittsfield, Miller has worked on fire safety, learned how to tie knots and mastered whittling.
"I'm also a very good shot at archery," she added.
Asked how she felt about being among the first girls in the country to join the organization, she gave a big grin.
"It's pretty cool."