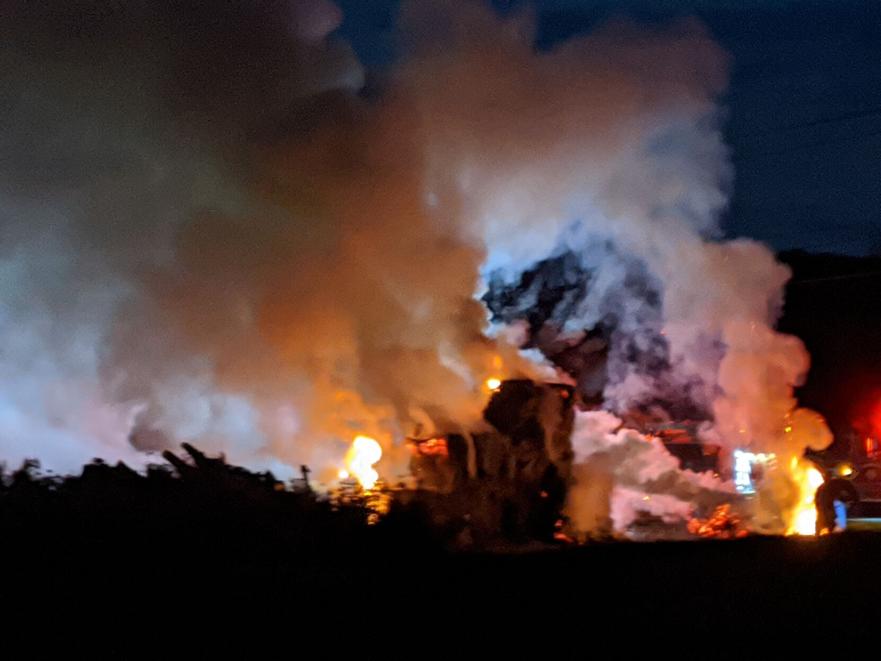 DALTON —The Dalton Police Department has arrested and charged Lonnie Durfee, 49, of Dalton, with burning personal property.
The Dalton police and fire departments responded to a reported fire at Holiday Brook Farm on Friday evening. The owners of the farm had recently painted the outer plastic wrap of hay bales with an endorsement of the Biden/Harris presidential ticket.
"We drove that way to see the sign because I was so excited about it, we took some pictures and then went for a walk, said Megan Whilden, who recorded footage of the fire. "On the drive home there was police cars, smokes and flames. We were just in shock and horrified that someone would do that."
Durfee is scheduled to be arraigned Tuesday at Central Berkshire District Court. The investigation is ongoing and anyone with information is asked to call the Dalton Police Department at 413-684-0300.
Dicken Crane, owner of Holiday Brook Farm, said he was relieved when he heard that an arrest had been made. Crane said the message on the bales reached farther than he expected it would.
"There has been such a positive response," Crane said. "We see this is having a louder voice than we ever anticipated."
Crane said he does not plan to re-create the endorsement for Democratic candidates Joe Biden and his running mate, Sen. Kamala Harris, but will instead create a sign that he hopes promotes unity.
"The sign doesn't have to be re-done, but we're going to do something — that is for sure." Crane said. "We don't want to spread division, we want to unify people."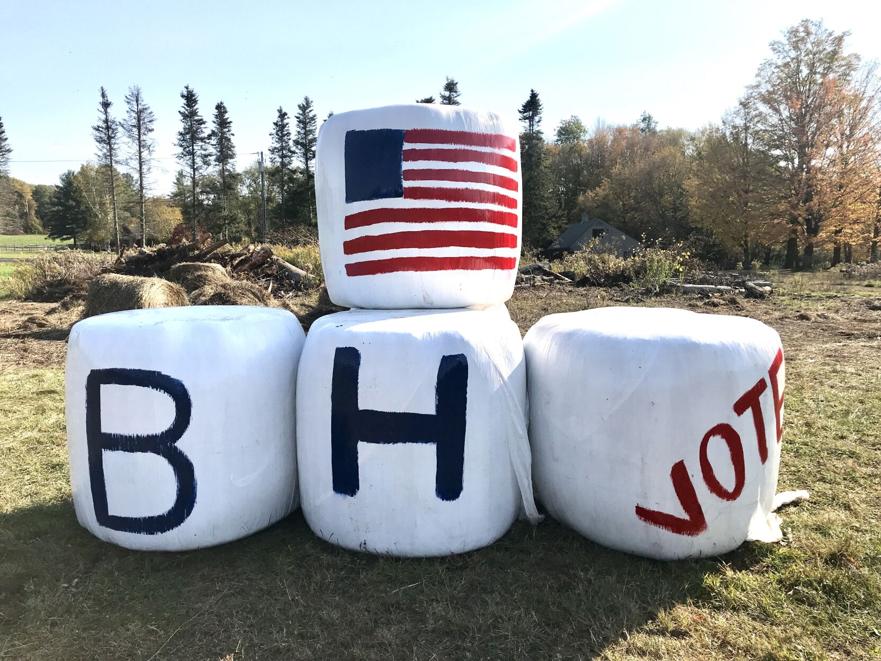 While some have tried to create GoFundMe pages and donate money to support Holiday Brook Farm, Crane would rather see people's generosity used promote voting.
"We want to encourage people to donate to the American Civil Liberties Union or any other site that encourages voting," Crane said. "ACLU has a voter suppression program where people can donate to help promote voting."
"It has been gratifying to see that there has been a huge outcry of support for Crane," said Whilden, acting chair of the Berkshire Democratic Brigades. "Violent reactions to another's point of view is dangerous for anyone and it needs to be countered."