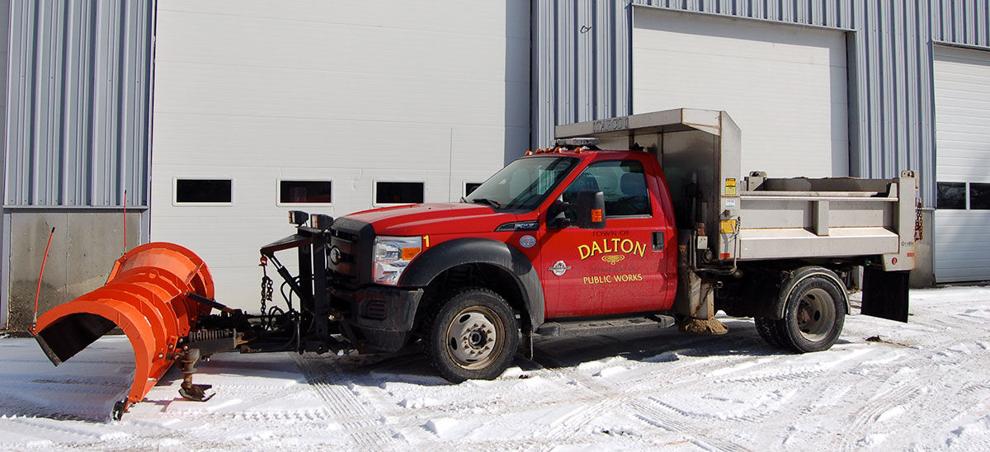 DALTON — As the town of Dalton awaits the arrival of its next highway chief, neighboring Hinsdale is in the hunt.
There is a reason for that. Edward M. "Bud" Hall is poised to leave the same job in Hinsdale to become superintendent in Dalton, replacing John Roughley, who resigned this summer.
The Dalton Select Board has approved Hall's hiring, pending a review of a three-year contract that would pay him $89,331 a year to serve not only as highway chief, but as the town's sewer superintendent and tree warden. On July 12, the board named Branden Knysh to serve as interim highway superintendent until Hall arrives. Hinsdale officials say they tried to persuade Hall to stay, but grudgingly processed his resignation at a meeting July 14.
"I have accepted the same position in my hometown of Dalton," Hall said in his resignation letter. "It has been a pleasure to work for the people of Hinsdale for the past 2+ years, and it was not an easy decision for me to move on."
Hall could not be reached for comment. His move to Dalton is a homecoming in several ways — putting him in charge of his hometown's roads, and returning him to the Dalton Highway Department. From 2013 to 2019, Hall was the Dalton department's general foreman. Before that, he spent a year as an equipment operator. Hinsdale is advertising for candidates to replace Hall. In addition to seeking a new Department of Public Works chief, Hinsdale is advertising openings for treasurer-collector and library director. Any resident of Hinsdale who would like to serve on a search committee for a new highway chief should send a letter of interest by email to select.board@hinsdalema.gov by 9 a.m. July 28.
The Hinsdale highway post is advertised at a salary range of $67,500 to $75,000, based on experience. Town officials plan to begin reviewing applications Aug. 3.
In Dalton, Hall will be eligible for a $5,000 merit step increase in January, based on an evaluation by Town Manager Thomas Hutcheson, to whom he will report.
Of Hall's overall new salary, $70,926 is allocated to the highway work, $15,982 to duties of sewer superintendent and $2,423 for work as tree warden. He holds a bachelor's degree in plant and soil science from the University of Massachusetts-Amherst.