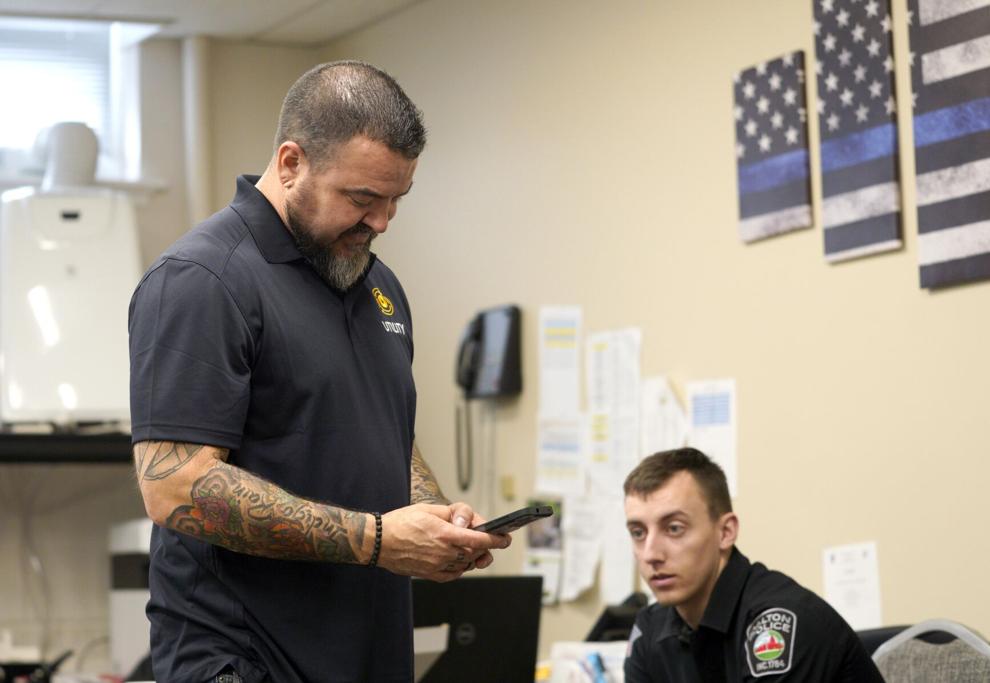 DALTON — Wednesday was unboxing day at the Dalton Police Department: The town's new body-worn cameras, secured through a grant in late December, finally arrived.
The town's body cameras, provided by Utility Inc., are among the most advanced in Berkshire County. Dalton's police officers will now have a Motorola camera phone with basic capabilities (everything except phone calls) holstered on their chest with settings to automatically record while responding to calls, including when they get within 100 feet of a call location.
The cameras will be integrated with the town's computer-aided dispatch system. The devices are set to record automatically in a variety of situations, including when officers begin running during a foot pursuit, when their firearm is drawn and when they enter "action zones" which can be determined by the department.
The body cams will also send out an "officer down" alert to the department if they are down and below a 45-degree angle for more than 20 seconds. Chief Deanna Strout said the cameras added an extra layer of protection for the officers and the community and hoped their implementation would improve transparency with the public.
Officers can also have the cameras begin recording manually by tapping their chests three times, or by using a controller that can be attached to their wrist or their duty belt.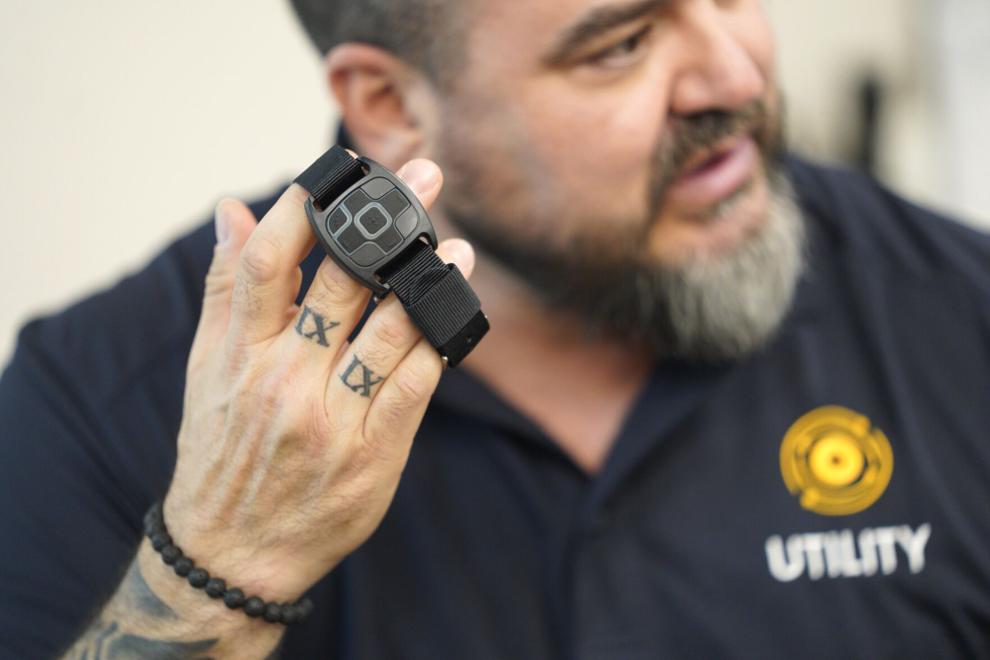 Officers got a tutorial for the equipment from technical trainer Chris Juroff, a member of the Goshen, Ind., Police Department and employee with Utility Inc. Juroff has implemented the body cams at his own department, and said that their use is meant to be intuitive for situations that require quick thinking.
"The lowest impact on the officer is the best thing," Juroff said. "We don't want them to be thinking about technology when they should be thinking about what they're doing."
Among the other bells and whistles: officers can use the cameras to scan driver's licenses and have the information automatically updated to a file. Video can be livestreamed or uploaded within minutes to a centralized system. The cameras are also integrated to Rocket, the computer system being used inside the department's cruisers.
Juroff even said that in a tactical situation, the officers could attach the cameras to a baton and use them to get a livestream of the inside of a second-floor window, which can be a valuable resource for police dispatchers.
The body cams audibly alert officers about their functions, such as when they are recording and when a message is sent or received. Officers can use manual controls to mute audio on live recordings at their discretion.
Juroff discussed classifying the footage on Polaris, a website used for maintaining the camera's video database, while it is being uploaded to the system. The website will maintain videos for a certain time frame based on the offense, with certain crimes being kept for longer periods as mandated by state law.
If the videos are classified improperly, Juroff points out, they might be deleted before a relevant trial. He used an example of a traffic stop that turns into a vehicle pursuit, where the officer has to use force to restrain the driver, finds drugs in the car and determines the driver to be intoxicated. Each of those charges would have a separate classification in the system.
Entering that simply as a traffic stop, Juroff said, would be a huge mistake, considering how much shorter it would preserve the video.
"There's nothing more embarrassing than going to court and having to say 'well, I screwed up because I didn't classify it and now the video is gone and our evidence is gone,'" Juroff said during the presentation. "I've had to do that before and it sucks."
The Polaris website provides a live map of deployed cameras and maintains a log of their uploads for the day and battery status, as well. That same map can be used to set up action zones for automatic recording. The website also has tools for face and item redaction on videos, and can be used to review multiple vantages of the same event from different department cameras.
Video from doorbell cameras and mobile phones can also be uploaded to the system and used as such.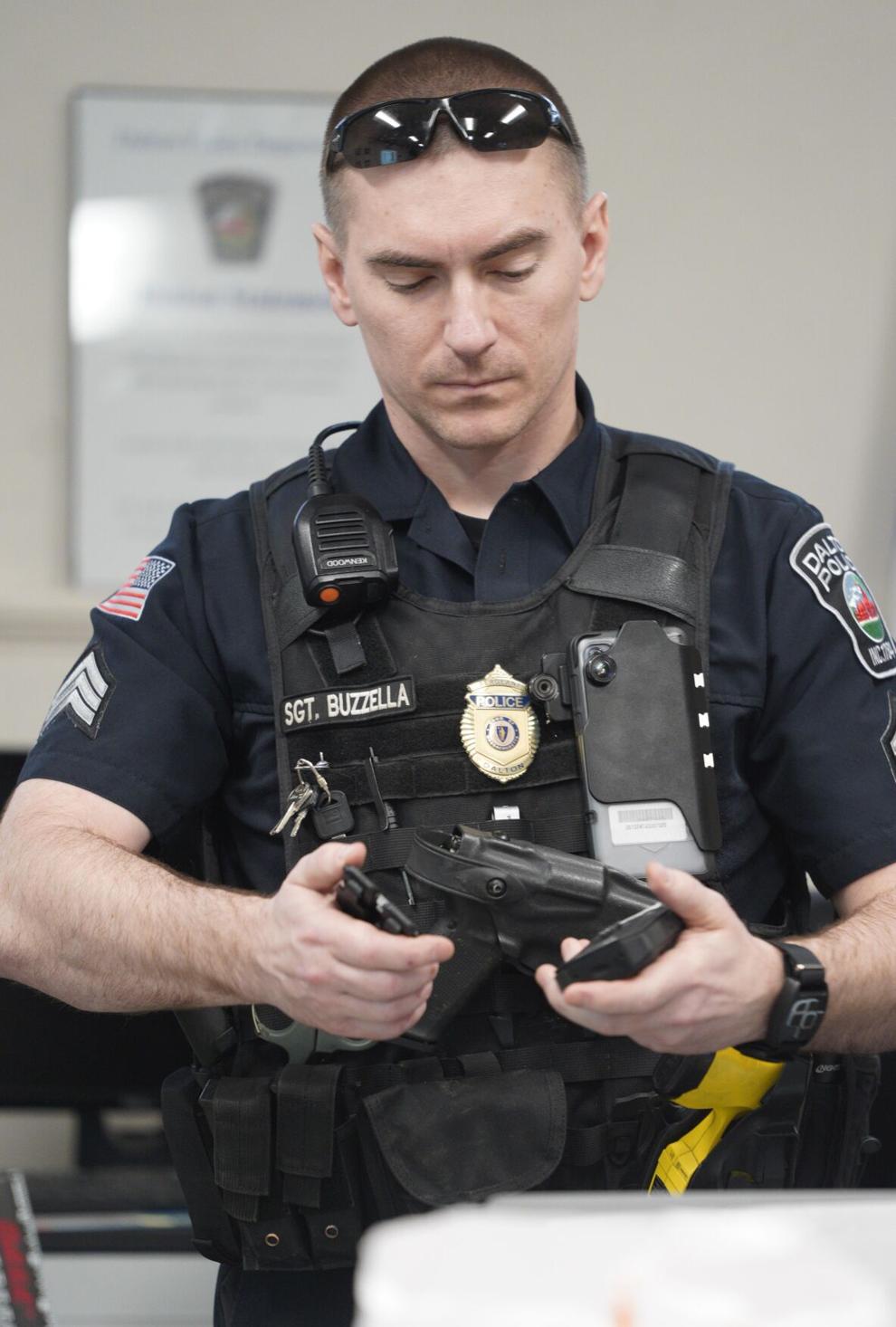 Sgt. Bustin Buzzella, a member of the department for nearly a decade, said the switch has been pretty easy so far. When asked, he had already responded to two calls with the camera on. One of his favorite features was the near-instant upload of videos — by the time he got back to the station, four out of five videos were already in the system.
"Most people have Apple watches, right, and they connect to their phones," Buzzella said. "I don't think it's that much different, you just gotta learn what these five or six buttons do."
Buzzella said he appreciated the automated features of the body cams, mostly because of how easy they were to use while on duty. He also appreciated that the device talks to its user and lets them know what it's doing.
"I like the fail-safes because we're all human," Buzzella said. "We all react differently to different scenarios, and to take away that penalty for accidentally forgetting to start the camera is awesome, I think."