In October, when a dam in Hinsdale failed, millions of gallons of water came rushing out, down a slope and into Ashmere Lake. No one was hurt, but the surge caused serious property damage.
More than 100 publicly owned dams across the state are in poor or unsafe condition, a 2011 state audit found.
In the Berkshires, there are more than 30 high-hazard dams, a label that means a breach would likely cause fatalities and damage to property or infrastructure.
One of those, the Bel Air Dam in Pittsfield, has the city and state worried. It's one of just seven high-hazard dams in unsafe condition in the state, according to a spokesperson for the Office of Dam Safety. [See coverage of the Bel Air Dam's problems.]
Two dams in North Adams also could cause "catastrophic" damage should they fail. High-hazard dams must be inspected at least every two years by an engineer, but recent data on their conditions was difficult to find. Data from the state accessible online is outdated and does not include the dam's condition information. The National Inventory of Dams online data is not up-to-date.
Through a public records request to the state, The Eagle obtained the most recent conditions for high-hazard dams across the county. Of the more than 35 high-hazard dams in the Berkshires, three are in the worst two condition categories. Bel Air Dam in Pittsfield is rated as "unsafe" — defined by the state as dams with major structural, operational and maintenance deficiencies in normal conditions. Two dams, both in North Adams and over 100 years old, are in "poor" condition — defined by the state as having issues in normal conditions.
North Adams has two high-hazard dams in poor condition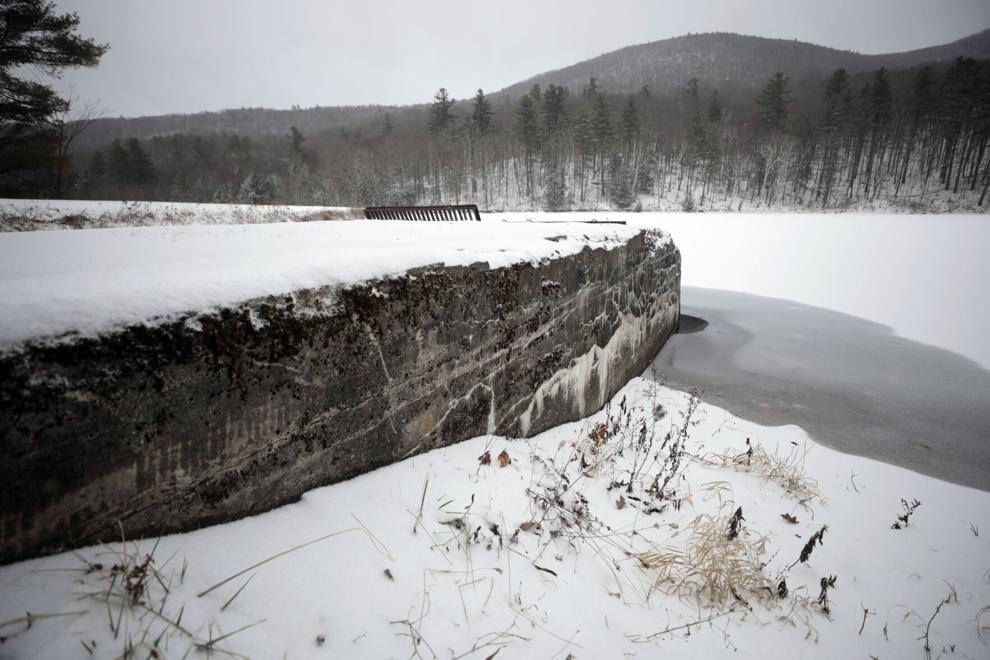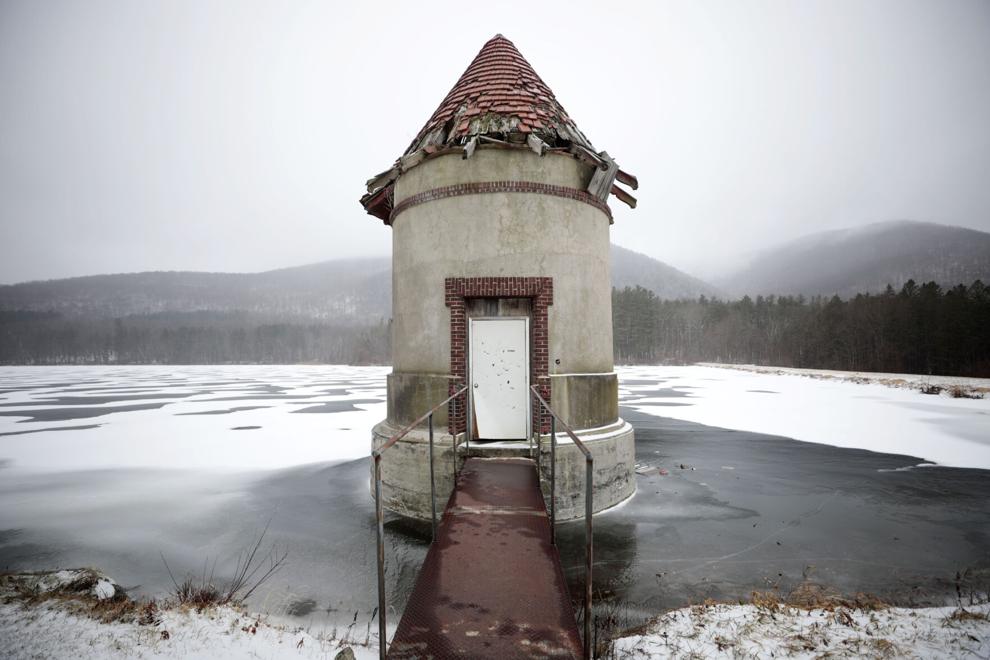 In a quiet neighborhood nestled near Mount Greylock State Reservation, some residents do not know that two city-owned dams that hold back millions of gallons of water are in poor condition — and have been for years.
The Mount Williams Reservoir Dam, built in 1914, holds 280 million gallons of water, while down the road, the Notch Reservoir Dam, built in 1897, holds 90 million gallons.
They have long been in poor condition, according to North Adams Commissioner of Public Services Timothy Lescarbeau. "If you look at those reports for the last 20 years, they haven't changed at all," he said, speaking about the dam inspection and evaluation reports.
A 2006 inspection of Notch Reservoir found it did not meet dam safety standards and was "a potential threat to public safety," it reads. The dam was structurally deficient and in poor condition, according to a certificate of non-compliance and dam safety order the state sent to the city in 2007. A 2015 inspection had the same conclusion, and notified the city it had failed to comply with that 2007 order. Another failure to comply notice was sent to the city in 2017, according to the state. Since then, the city has cooperated with the orders and "made significant progress to bring the dam into compliance with dam safety requirements," a spokesperson for the Office of Dam Safety wrote in an email.
The city has similar letters from 2007 and 2017 on file for the Mount Williams Reservoir Dam that say it had continually been in poor condition.
Engineers most recently inspected the dams in June 2022 and rated them both in poor condition.
How likely is a failure?
The likelihood is low, but if it happened, it would be "catastrophic," according to the city's Hazard Mitigation and Climate Adaption Plan, last updated in 2021. The report concludes that a dam breach is the top hazard the city faces, tied with four other events: flooding, severe winter weather, severe storms and a tropical storm.
Of all those hazards, it's deemed to be the least likely to happen. But its consequences are predicted to be the worst.
The report estimated there is a 0.1 percent to 1 percent chance per year of dam failure. In the past, dams have not often failed in the Berkshires, the hazard report says. But many dams in the county are now more than 100 years old. Across the state, dam failure happens "infrequently," a spokesperson for the state Office of Dam Safety said.
In an interview, Mayor Jennifer Macksey said the city is working on the issue.
"We don't want to panic people into thinking that we believe that that is going to happen," she said, after Lescarbeau answered a question about where water would flow if the dams failed. "I think it's important that they [residents] know there's an issue," Macksey said. "It's urgent but it's not life-threatening."
"I live right next to the Notch Reservoir, and I'm not worried about it," Lescarbeau added.
"The only time I've ever been concerned about the dam was when Hurricane Irene came through," he said of the 2011 tropical storm. The city took precautions with its dams, and there were no problems, he said. "We pay attention, if we have a threat of a hurricane and 10 inches rain coming, the first thing I would do is drop the levels of the reservoirs."
What would happen if either dam failed?
If breached, the Mount Williams Reservoir Dam would flood an estimated 520 properties with structures in North Adams, 47 properties in Williamstown, and parts of roads, according predictions by engineers for the city.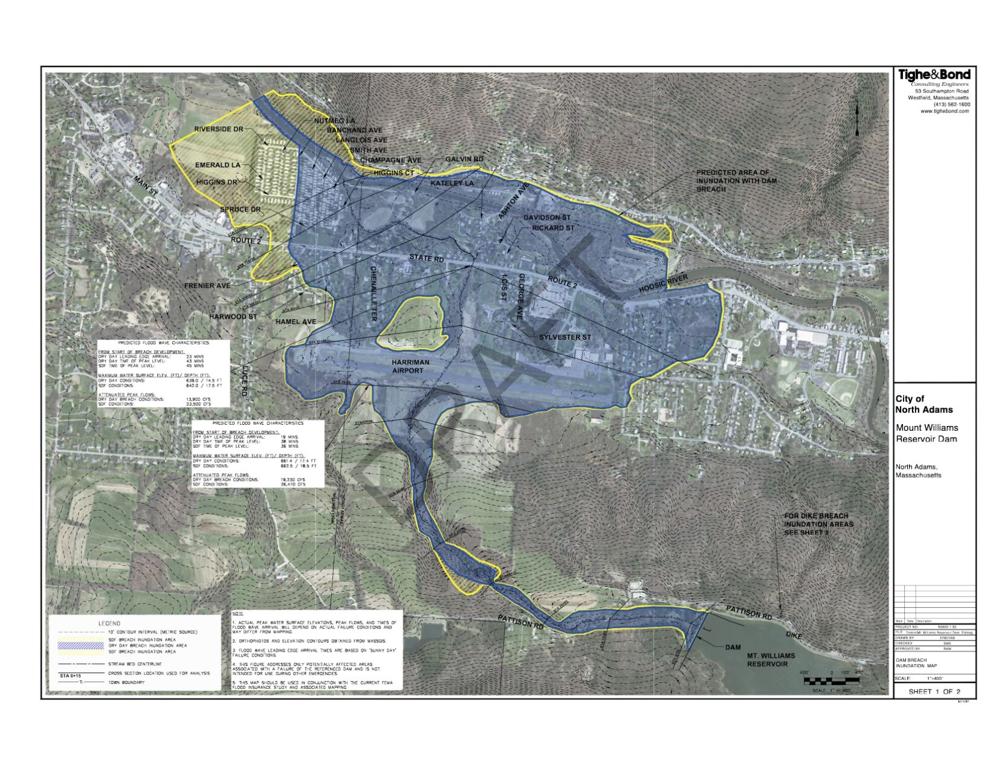 The city's most recent Emergency Action Plan for the dam, written by engineering consultants Tighe & Bond, includes a dam breach analysis and maps of areas that would flood. That includes banks, a grocery store, churches, a synagogue, and of course, people's homes.
The water would travel down Pattison Road, around the city airport, across Route 2, and into the Hoosic River, the predictions say.
Depending on the conditions, the water, at its peak, could be fairly deep, between nine and 30 feet, according to the report.
The water's peak depth could be 15 to 18 feet near the Harriman-and-West Airport if the dam failed in wet weather conditions.
If the Notch Reservoir Dam failed, there would be less flooding, predictions show, but there would still be an estimated 344 inundated properties, including Brayton Elementary School.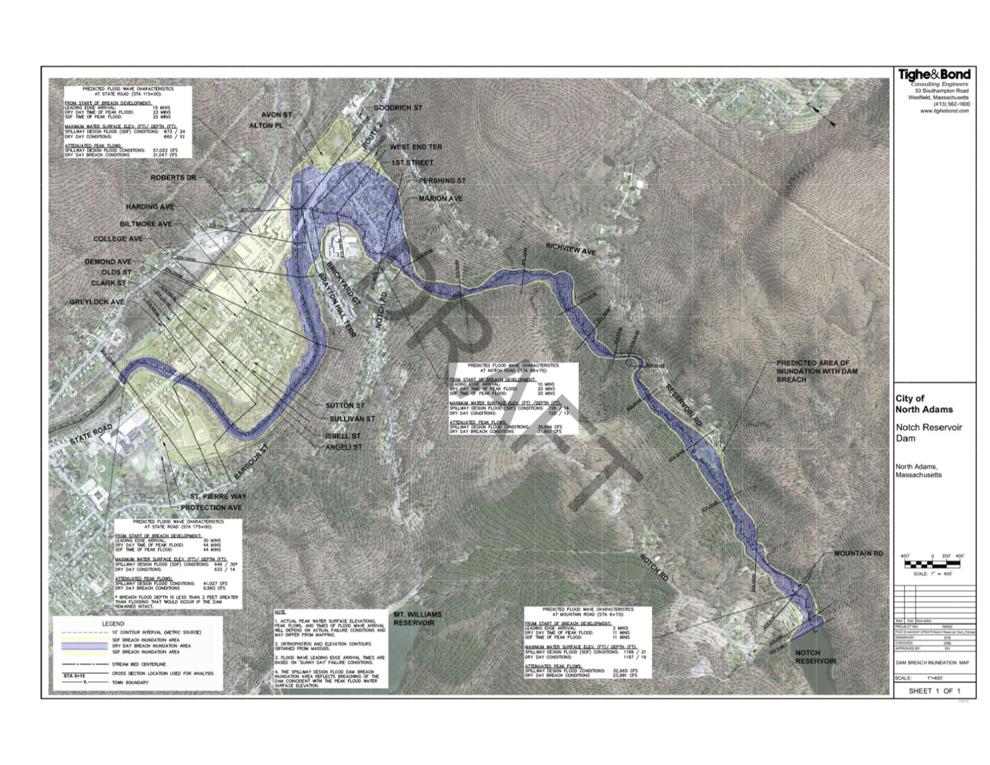 Plans to respond to emergencies at either dam are in place. The emergency action plans, 80-page documents, have detailed protocols, including a flow chart of how officials and people would be notified, and even a scripted messages to notify the public. The state requires owners of high-hazard dams under state regulation to have an engineer write an Emergency Action Plan with the possible flooded areas in case of failure to help emergency officials evacuate people, according to a spokesperson for the Office of Dam Safety.
Both plans were last updated in 2014.
Neighbors weigh in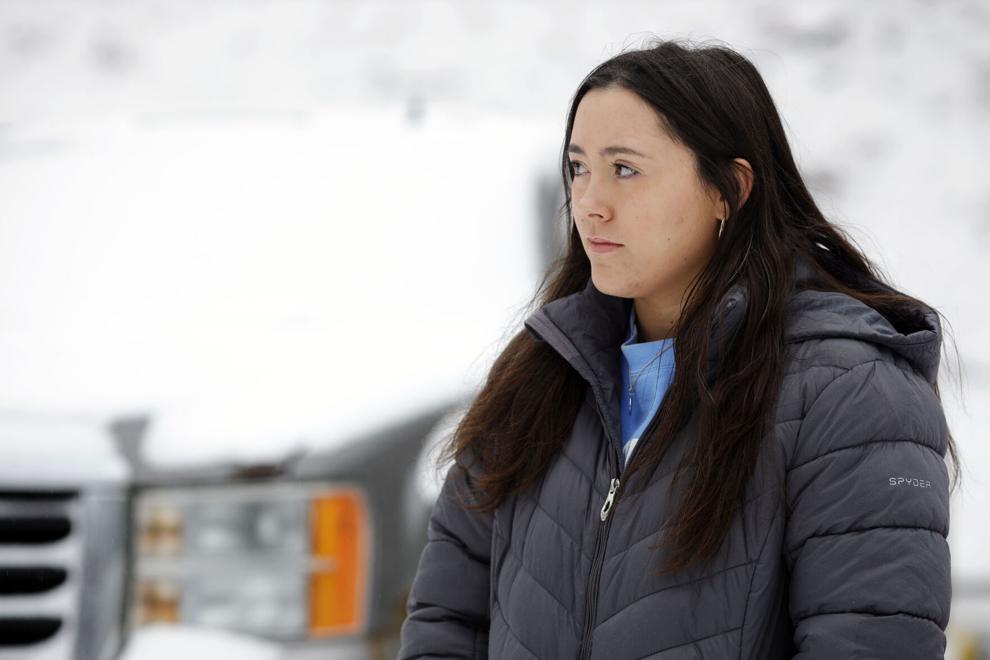 Several people in the neighborhood near the dams say they didn't know the structures were in poor condition.
"I had no clue," said Madison Clark, standing outside her house across the street from the Notch Reservoir dam, where she has lived for about six years.
It's a quiet neighborhood and the dams and reservoirs go unseen by many.
"A lot of people don't know about them," Clark said. "It's hidden."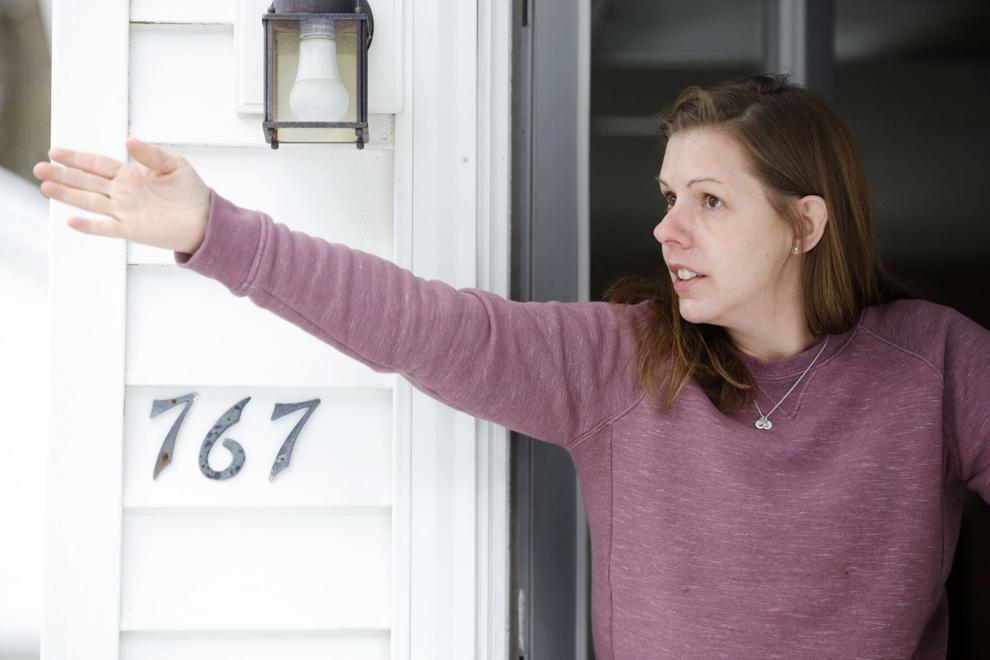 Sarah Pikula, who's lived in the neighborhood for about seven years, agreed. "We haven't noticed anything," she said from her doorway. Like her neighbor, Clark, she said it is quiet in their corner of North Adams. "Not many people stop and look around," she said.
What will take to fix them?
The total price tag is about $17 million, according to estimates in recent inspections and evaluations.
City officials say they are working to get funds to improve their condition.
"We're not waiting for it to fail, we're taking approaches to research to find out what we really need to do with [them], what may be the price at the end of the day," Macksey said. "We certainly don't want a dam to fail. And we're certainly not in a position where it is going to fail. But we need to be proactive."
Improvements to the dams are at the top of Lescarbeau's list of infrastructure projects.
"I've put in for countless grants for this work," he said.
That paid off. Recently, the city got $500,000 in a state grant to design improvements at the two dams. The project costs in total $672,00, and the funding hole will likely be plugged with money from the American Rescue Plan Act, Macksey said. "But we're just kind of doing a shell game as to where we need to fill some gaps for the city share."
It may be a year until designs are done, Lescarbeau said. When that's done, he hopes it will make it easier to get more grant funding for the project in the future. "We're lucky enough to get the half a million," he said. That'll get us our foot in the door, so to speak."