Thanks to the generosity of the the Steeple City, the Toys For Tots box is filling up at the Edward Jones branch office in downtown North Adams.
Dozens of board games, action figures and other toys are piling up, topped off by a toy dinosaur, according to Rob Adams, the office's local financial adviser.
"We have clients and nonclients dropping off toys, and we expect a sizable donation from Williams College students," Adams said. "It's a nice way to give back to the community."
Edward Jones is among the 150 Berkshire County businesses, government offices, schools and civic organizations acting as a drop-off point for the seasonal charitable cause, or for outright donating money, according to Christopher Keegan.
Keegan, a Marine veteran, is in his seventh year as coordinator for the Berkshire portion of the nationwide campaign founded nearly 75 years ago by Marine Reserve Maj. William Hendricks. The mission is to provide new, unwrapped toys in October, November and December, and through Christmas Eve, to less-fortunate boys and girls ages newborn to 14 years.
The program is under the auspices of the Marine Corps League, an extension of the U.S. Marine Corps. Keegan has been a member of the league's Pittsfield Detachment 137 since 2015.
The Berkshire Toys For Tots home base is the Berkshire County Jail and House of Correction, where Keegan is works in maintenance. He and 50 to 75 volunteers sort through the toys, according to age appropriateness, after they are picked up from the drop-off points. They temporarily are stored in the warehouse at the jail complex off Cheshire Road (Route 8), before they are doled out.
In addition to being a clearinghouse for the toys, the Berkshire County Sheriff's Office holds a summer cookout and fall breakfast as fundraisers for Toys For Tots.
Since Keegan became the local coordinator in 2015, those who benefit from Toys For Tots has tripled in the Berkshires' 32 cities and towns.
"The need is remarkable. We've gone from serving 1,000 children to 3,000 last year," he said. "My goal is to meet every family's request. We never say no."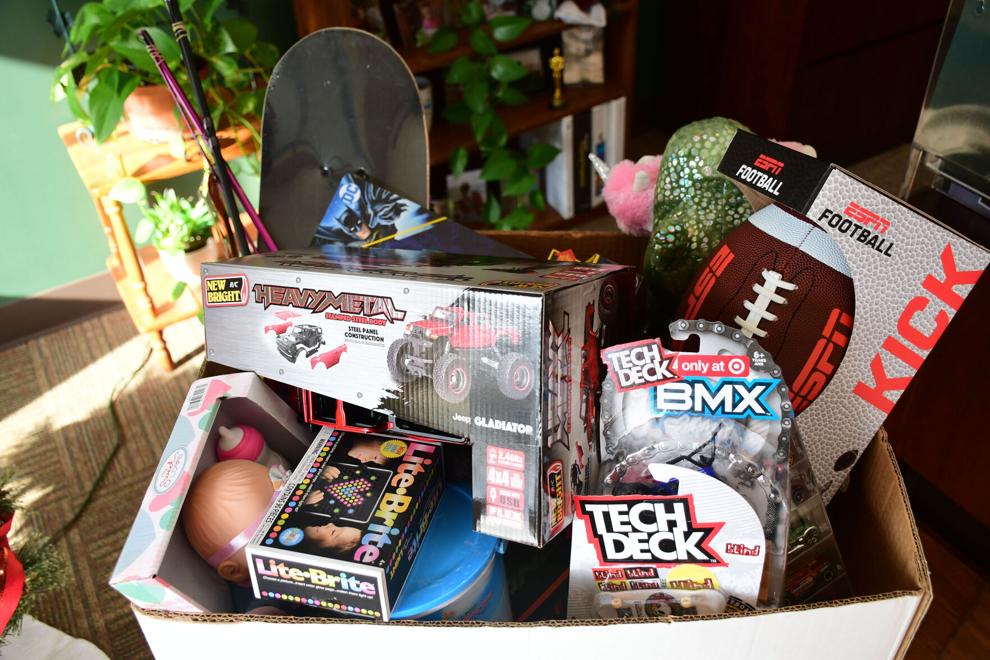 Across the country in 2020, 18 million toys were parceled out to 7 million boys and girls, according to Toys For Tots organizers.
The economic impact of the COVID-19 pandemic drove up the need last year, Keegan says, and he expects the same to happen this holiday season.
"We've had a lot of first-time requests, with many parents saying they have lost their job and are still looking for a new one," he said.
From Clarksburg to Sheffield, Toys For Tots gets a great response. The lobby of the Sheffield police station is open 24/7 as a drop-off point, with four to five boxes starting to fill up, according to Police Chief Eric Munson III.
"We've always filled the boxes, and then some. The generosity of Sheffield is to the point I can't fit people in the lobby," the chief said.
At Pittsfield Cooperative Bank's four branch offices last month, employees began their fifth year of taking part in the campaign.
"As a local bank, we play an important role in giving back to the communities we serve. We are committed to doing our part to help bring a little hope and some smiles to these kids this Christmas," bank President and CEO J. Jay Anderson recently told The Eagle.