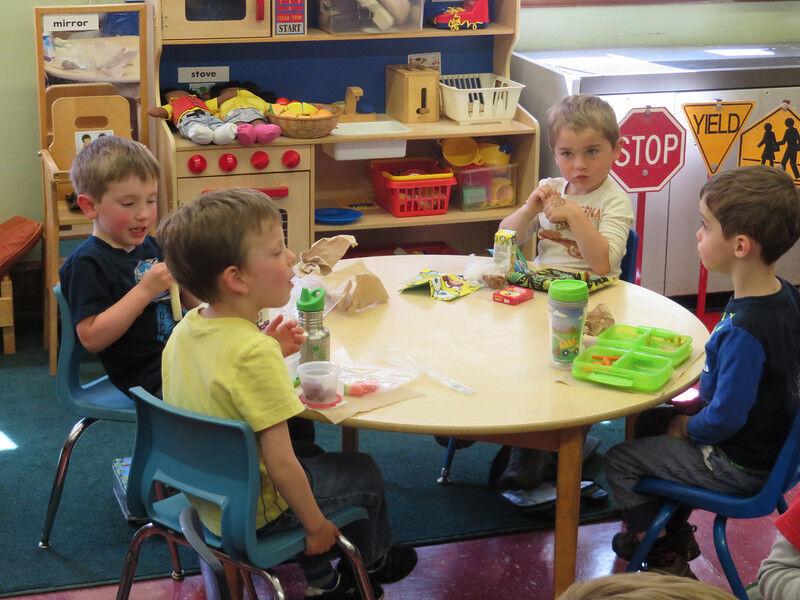 NEW MARLBOROUGH — For reasons that include expanding its early childhood program and saving money, the Southern Berkshire Regional School District is moving fourth grade students at the New Marlborough Central School to its Sheffield campus, starting in the fall.
The district's New Marlborough location then will serve as an early childhood center and school for children prekindergarten to third grade.
Parents aren't so enthusiastic about this change to a small, beloved school, and, as of Monday, 144 people have signed a Change.org petition to stop it.
Concerns among parents of students who would begin fourth grade in the fall range from post-pandemic year timing that could give their children another jolt, as well as hitting some with longer bus rides to and from Undermountain Regional Elementary School in Sheffield.
And they say that while they understand the reasoning, they wished they had been involved in the decision-making that led to the change. Many learned about it by word of mouth.
"My daughter is entering fourth grade after an insanely difficult academic year, and now she has to completely switch up this year," said Laura Rodriguez, of Monterey. Rodriguez said the COVID-19 lockdowns took a toll, and her daughter will have to ride 45 minutes on the bus each way.
"'You haven't seen your friends five days a week for over a year, and now we're going to move you to a new campus,'" she said of the plan.
The district is organizing a mid-April meeting for parents, teachers and school officials to discuss the plan.
The Central School has nine third grade students; Undermountain has 27.
School officials, including one whose children attended the school, say they understand the devotion to the Central School. They say moving the fourth grade will allow space for a new group of early childhood students, and do away with the challenges of mixed-age classrooms.
They also say this saves money, since they don't have enough students to support having both third and fourth grade classrooms there.
It also has a social benefit, said School Committee Chair Jane Burke, in a March 23 email to families, in that it gives all fourth graders two years of elementary school together before they move on to the middle school.
The district serves students from Sheffield, Alford, New Marlborough, Egremont and Monterey. Like all rural districts, it is seeing declining enrollment and state aid, combined with rising budgets.
Also increasing is the need for more early childhood programs, Burke wrote to parents.
The district's elementary education task force looked at the issue in 2012, and its findings supported maintaining the Central School as well as the South Egremont schoolhouse to serve a need that ultimately is better for younger children, Burke added.
"The latest thinking from educational scholars suggests the value of focusing on the pre-K-3 grouping to optimize child development. Moving fourth grade to [Undermountain] would allow for another group of younger children to be accommodated at the school."
Rodriguez said the decision, noted in a March 4 school budget presentation, shook parents of school-age children already reeling amid the pandemic.
"Our community school and their dedicated teachers have been a gem in these turbulent times," the petition says. "We cannot let the creative and nurturing environment be chiseled away at."
Burke, whose children attended the New Marlborough School, and is devoted to it, said school officials fought for years to keep it open despite it being financially unsound. Now, it has changed.
"It was starting to look educationally unsound," she said. "That led to a really barren experience for fifth graders. Those were very driving influences."
Burke says the pandemic has harmed communications between the school and parents, and wants to make it clear that the district has no intention of closing the school, but is planning to make it more robust. She said teachers had a say in the discussion; parents contend that isn't the case.
In her email to parents, Burke said the district has been defending the school for years.
"There are a growing number of members of our five-town district who favor the closing of all outlying schools," she wrote. "The comments I have heard range from we cannot afford them anymore to claiming that they seem like private schools for a few people that creates inequity."