Interviews conducted by staff reporters Heather Bellow, Greta Jochem and Matt Martinez.
In their own words, leaders of faith communities in the Berkshires describe the messages they share at this time of year — of "healing the world from the bottom up," of light and hope and beauty, of not letting faith grow tired.
And of how the story of Christmas reveals a world that "works through subversive acts of nobodies."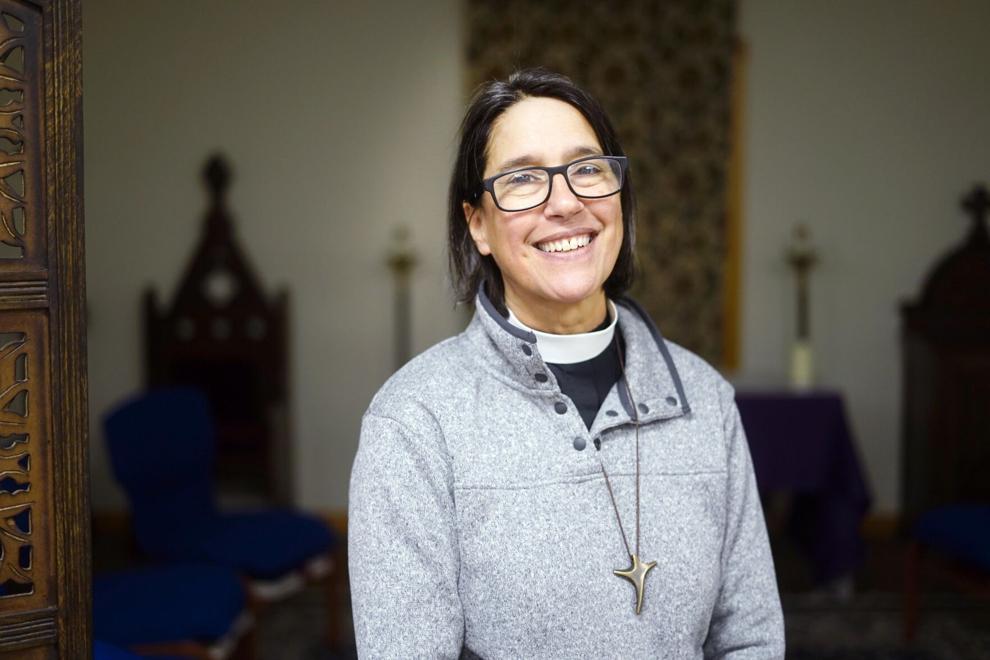 The Rev. Cristina Rathbone, Grace Church, Great Barrington: "The more we're able to connect with the divine within us, the more we'll be able to recognize that same divine worth in our neighbors, in our friends, in those we love and also in those we find very difficult to love and with whom we disagree on pretty much everything.
"Through that connection, we then are able together to better seek that something that people of faith abbreviate as God. As we're approaching this holiday, which celebrates the outrageous story that God became human, it is an opportunity to emphasize that we must be able to become more and more human and more empowered by the Divine.
"Love starts to flow if we're all really open to both our giftedness and our need, our wholeness and our brokenness. We're all essential, and we're all beloved, and we need to reach out to one another."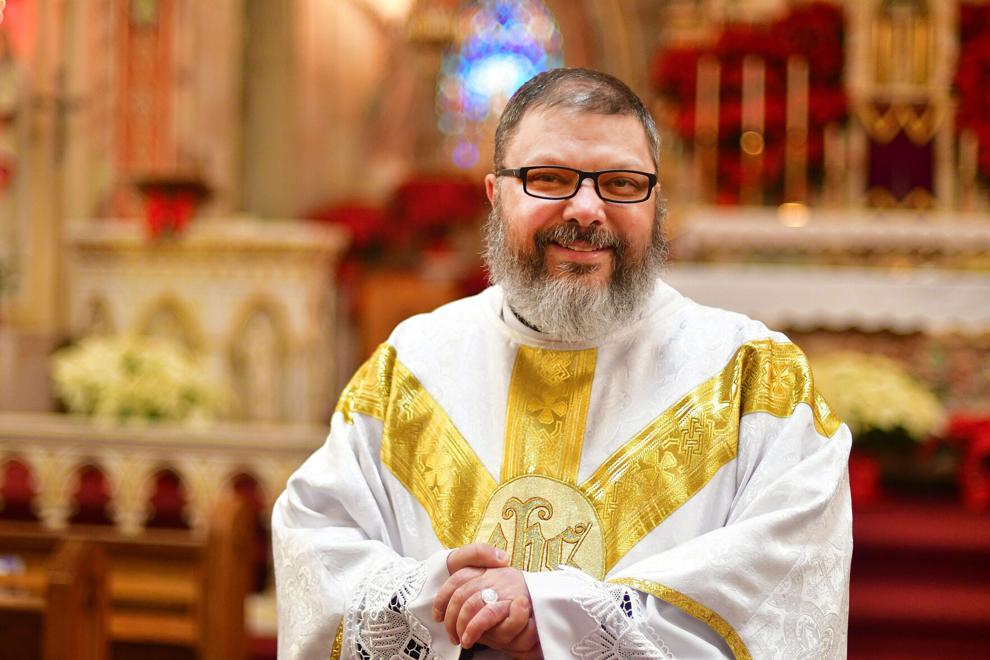 The Rev. Paul Norman, priest of three Berkshires Catholic churches: Saint Mary of the Assumption (Cheshire); Notre Dame des Sept Douleurs Church (Adams); St. Stanislaus Kostka Church (Adams): "Christmas is always a message of hope — hope for a better world, hope for peace in the world, as well as in our hearts and hope for unity as the people of God.
"I think that's so important in a world that's very divided on many fronts that we will never have lasting peace unless we come together as a people.
"All three of our churches are filled with light because we want to be people of light, not people of darkness. So even the lights we put on the tree have symbolism: That Jesus is a light to the world. And then we have the beautiful poinsettias. These flowers give life in a time of year where everything is dead.
"There's a reason why Christmas falls on Dec. 25 — you look outside and what do you see? All the trees don't have leaves. Everything is dead. What happens in spring is that the blossoms come and the flowers start to bloom and there's a beauty that comes with that. The flowers are reflective of the beauty of Christmas and the beauty of life and the beauty of Jesus being born as a little baby and how that life gives beauty to the world."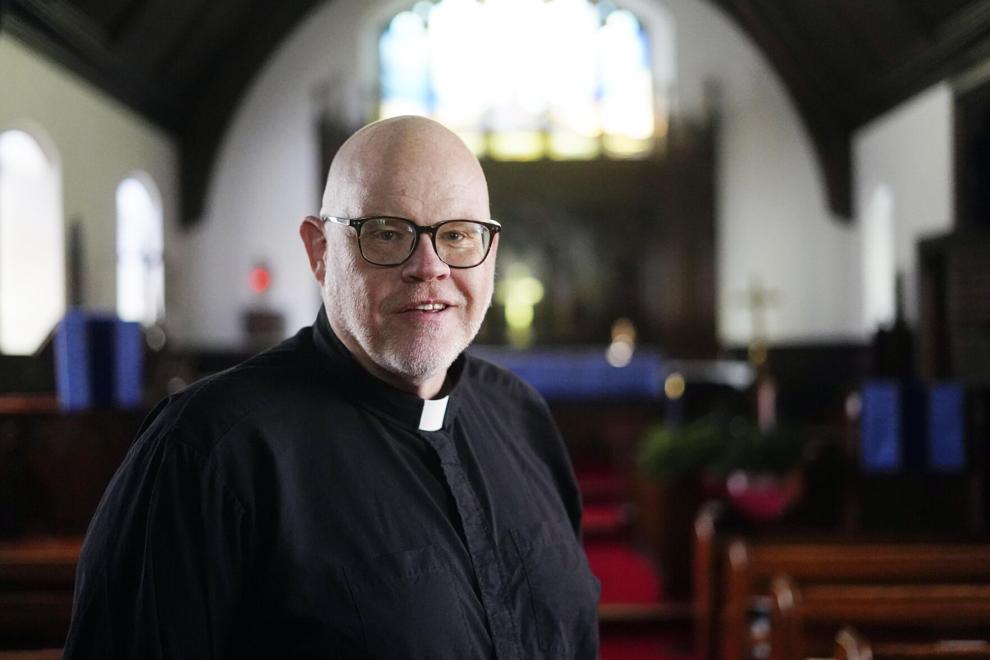 The Rev. Erik Karas, Christ Trinity Church, Sheffield: "One of my emphases is God's preference for working through the people who the world calls 'the least and the lost and the last,' working through Mary, who is not royal and not rich and not even married — and so in her culture, not even a legal person.
"There were the rich and famous in [Bethlehem] for Christmas. God purposely chose, and it's just one of the ways God works in the world: It's healing the world from the bottom up, not from the top down. We're called to follow in those footsteps and to have a preference and orientation towards the people who are often forgotten.
"We inevitably will trip and fall and get off track. But the footsteps from before — they're gone. So every day is a new day towards caring for one another, caring for the world with love and repairing the world from what it is now."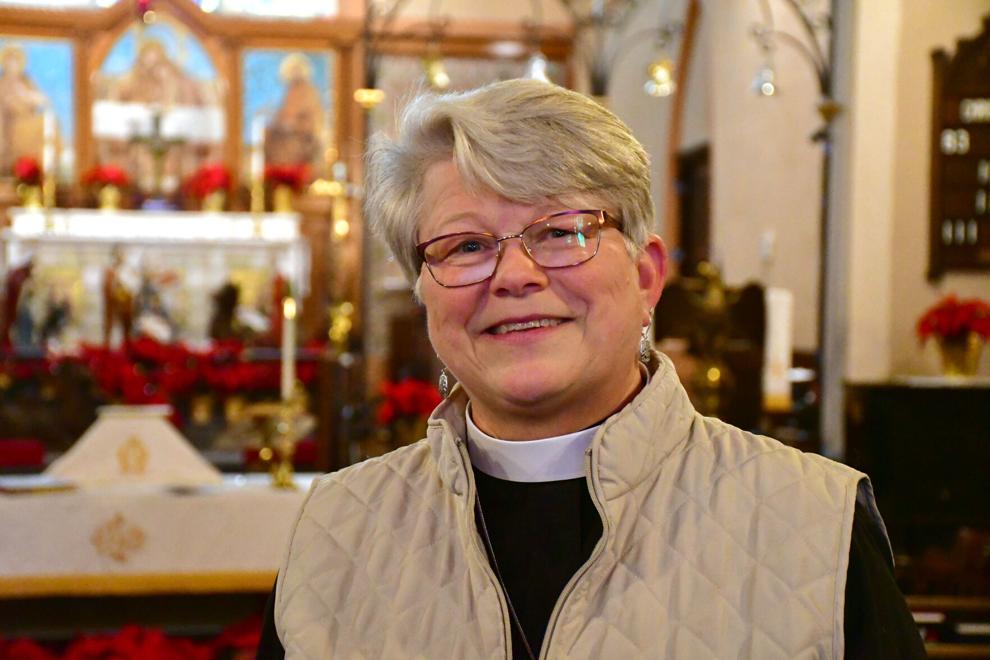 The Rev. Mary Frances Curns, All Saints Berkshires Episcopal Church in North Adams: "The main message is love and light and that everything is new. My hope is that those who attend our Christmas service feel a presence of hope for the future, because our country and the world has a lot of challenges before it.
"And I'm hoping that the words that I share give them a sense of yes, we can do this. Many of my parishioners have lived many Christmases, and I don't want their faith to be tired — I want it to be fed. I want their hopes and their dreams of peace and a world where we can get along and recognize the dignity of humanity can be shared. A sense of lightness in their hearts, that we can go another year."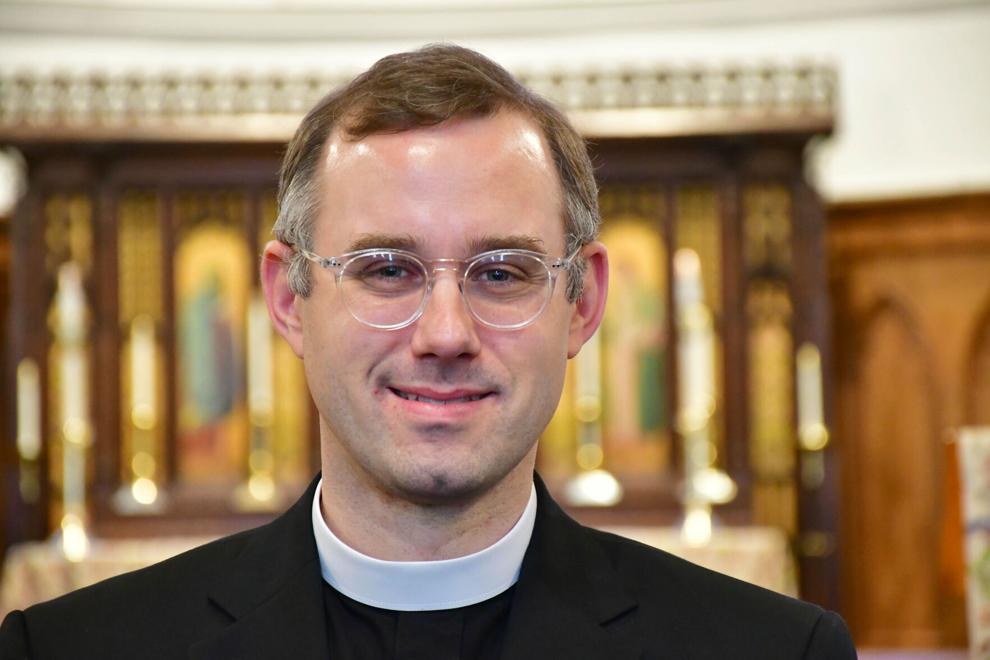 The Rev. Nathaniel Anderson, St. John's Episcopal Church, Williamstown: "My wife and I just had a baby six months ago. You hear sometimes, and it's sort of a trite expression, 'Oh, I don't know how you could bring a child into the world today with all these challenges.' I've always found it curious, because when people in my parents' generation — the baby boomers — say it, I'm thinking, well, when you were this age, leaders in our country were being gunned down. The world was worried about Vietnam.
"You realize that throughout history, there's always been challenge — and yet people still have children and still have hope in the future. And I think about that with Christmas, because God sent his only son that Christmas, not in spite of the challenges of the day, but because of them.
"It was an incredibly challenging time to which Jesus was born. His country was under foreign occupation. His parents had to travel to a distant town to register for a census to pay a tax, and they were poor. And so I think it's really, really powerful for us (that with) all the challenges today, the existential threat of climate change, the war in Ukraine, economic challenges facing our country, reckoning with racial injustice, and the oppression experienced by so many around the world.
"And yet, we have this message of hope that God loves the world so much to take on flesh and to live among us. It's really the Christmas message: Emmanuel, (meaning) God is with us. Despite the challenges, despite the darkness, this light has come into our midst and makes all the difference."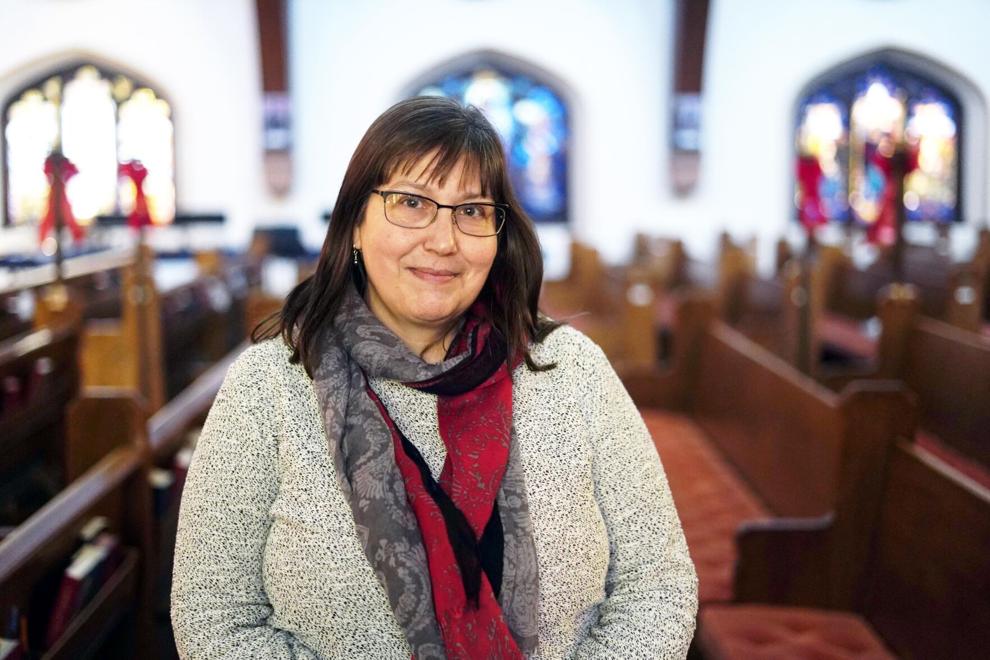 The Rev. Dr. Nina Ranadive Pooley, St. Stephen's Episcopal Church, Pittsfield: "The gift of Christmas is remembering through the story that it's love embodied.
"But what does that look like on the ground? [Mary and Joseph] weren't important people. These were nobodies that this happened to. They were under the radar. They were literally off the grid. They had no residence, no address. There was no room at the inn, and that's part of the point.
"The people that announced them are similar nobodies. They're the shepherds. They're itinerant — they have no address either.
"But they're the ones that the angels come to. They're the ones who believe the good news, and they rush to find out then proclaim it. That, to me, is a power. Anybody can do that. Anybody can share the good news.
"It's actually a political story — the same old political story of great powers and nobodies. The world works through subversive acts of nobodies — subversive acts of love and kindness and generosity.
"I think we learned that during the pandemic through the essential workers. They were the ones keeping us all afloat. They were feeding us — everything. I don't want us to forget that."
---