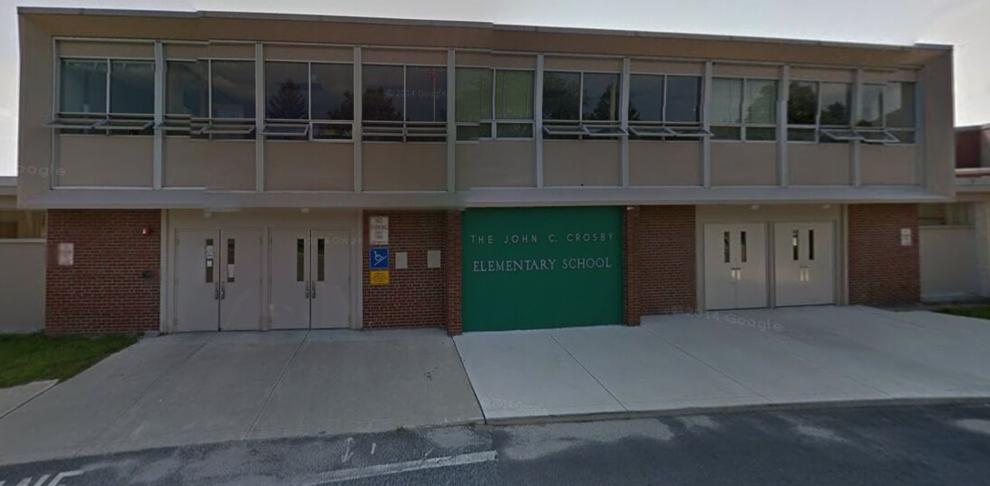 PITTSFIELD — The parent of a student in special education at Crosby Elementary School raised an alarm this week, declaring to school officials that promises are going unmet.
"I will not be silent, the people who stand with me will not be silent," Dennis Maston Jr., told members of the Pittsfield School Committee during a public comment period Tuesday.
"As a parent of a special needs, nonverbal student, who cannot speak up for himself, if administrators are doing something like this, this is why I'm here," he said. "I am here to implore you to look into the handling by administrators in this school."
His cry for help won him a meeting next week with district and school administrators to discuss his claims that requirements involving individualized education programs, or IEPs, are not fulfilled.
Maston said he had gathered information from staffers at the school before he presented his concerns to the committee. Schools are required by law to comply with IEPs.
Superintendent Joseph Curtis said there is now an investigation into what Maston brought forth. He said the committee meeting was the first time he had heard about the concerns.
Curtis said he hopes to hear more from Maston during the meeting next week with school administrators but declined further comment on Maston's claims.
"I'm hopeful we can have some resolution after the meeting," Curtis said.
Candy Allessio, principal at Crosby Elementary School, said she could not comment until after the meeting.
Though Allessio is principal, the special ed program at her school is overseen by a separate department in the district. That department's acting director is Jennie Stokes. The coordinator of autism services is Danielle Allessio and the assistant principal of teaching and learning in special ed is Jeanine Heil.
Father's claims
Maston detailed his struggles to secure an iPad for his son, Gavyn, who has nonverbal autism. Maston said the iPad is mandated in Gavyn's IEP, and was assigned to him over four years ago. The device is meant to improve Gavyn's communication skills, the father said, and his son needs ready access to it.
Since the school year began, he hasn't. Maston has been requesting the iPad for over half a year – a tool that is important for his son's learning. Maston said he has been asking why Gavyn, 11, didn't have access to his iPad — and enlisted help of his son's primary teacher.
Maston says he was referred to other departments at the school, including its tech department. Despite bringing it up in a scheduled IEP meeting, the device hasn't gotten into his child's hands.
"It took six months," Maston said during Tuesday's meeting. "You want to know when I got the email about this iPad? Yesterday."
Maston also raised concerns about staffing. He claimed that during the first week of January, two staff members were present in a classroom that had three students whose IEPs require one-on-one attention, along with five additional students.
He said that for students with medical concerns, staffing levels weren't safe.
"I wish at some points they wouldn't have let the class run with the immediate low staffing they had," Maston said during an interview. "Just call parents and say, 'Hey, we're having a low staffing day, we're going to try and go forward with it, but if you'd rather pick your child up, you can' … When it comes to safety and some of these kids having constant medical conditions that have to be watched out for, I think that would have been the smarter play."
Follow-up email
According to a follow-up email Maston sent to members of the School Committee, staff members who spoke with Maston said there is inadequate follow-up by administrators about medical issues involving special education students.
Maston told The Eagle he spoke with two special education teachers and three paraprofessionals to gather material for his report. The staff members requested they remain anonymous and their names are not included in the email.
Those who contributed to Maston's summary reported feeling that administrators had "brushed off" medical concerns for one student, and "refused to believe the necessary resources needed for her care."
Additional reports say staff felt they had received condescending responses from officials outside the classrooms when concerns were raised.
The last straw for Maston was the January resignation of Gavyn's primary teacher, who he feels left the school out of frustration. Gavyn had been working with the teacher for over two years. Maston worried that the loss of a teacher would be disruptive to the students in the classroom – including Gavyn, who learns by repetition and needs to follow his routine, Maston said.
Maston said the teacher was doing a phenomenal job with his son, particularly with helping him understand that things didn't have to go exactly according to plan.
In order to help Gavyn understand that routines didn't have to be followed to the letter, the teacher would take him down a different route to exit the classroom each day, little by little.
"This teacher was slowly building on these small little changes and variables, to where Gavyn would notice the changes, but he wouldn't freak out about it," Maston said. "He'd adapt and say, 'Ok, I can go this way,' or this way … it really worked out well."
Maston said he was contacted by Curtis and Allessio after Tuesday's meeting and had good conversations with both of them. He wants to give administrators a chance to respond to the issues he outlined. He hopes he's made himself heard.
"At this point, I'm trying to, in good faith, give them the opportunity to address and correct these issues and find a plan to where these things don't happen," Maston said. "But it seemed to me that the students aren't being put first. At school, that's rule number one."