Thousands of Berkshire County residents have received at least one dose of the COVID-19 vaccine so far. The most common complaint from many early recipients?
A sore arm, identical to the aftereffect of a typical flu shot.
Taylor Hoffstedt, a certified nursing assistant, was overwhelmed with emotion before her first dose last month, even tearing up. Physically, though, she was almost entirely unaffected.
"I didn't have any side effects," she said. "Other than a slightly sore arm."
As county health care workers receive their second dose or draw closer to the scheduled date for it, many told The Eagle they have experienced few or none of the vaccine's more common side effects.
Among more than 2,000 employees vaccinated at Berkshire Health Systems, the vast majority reported no side effects at all, according to spokesperson Michael Leary.
"A small number" had temporary reactions, he said, including "flushing of the face, minor weakness, fatigue and discomfort around the injection site."
One BHS staff member had an allergic reaction during the vaccinations, Leary said. The hospital system has kept epinephrine at vaccination sites to treat any such reactions, which have proved to be extremely rare nationwide.
The Food and Drug Administration, which authorized the vaccine, lists tiredness, headache, muscle pain, chills, joint pain and fever as possible side effects, as well as pain, swelling and redness at the injection site, and the "remote" chance of a severe allergic reaction. An allergic reaction typically would occur within minutes to one hour after the injection, while side effects usually start within a day or two.
As more county residents begin to receive their second injections, though, the number of people experiencing side effects is likely to tick up. The Centers for Disease Control and Prevention warn that negative reactions are more common after the second dose for the Pfizer and Cambridge-based Moderna vaccines.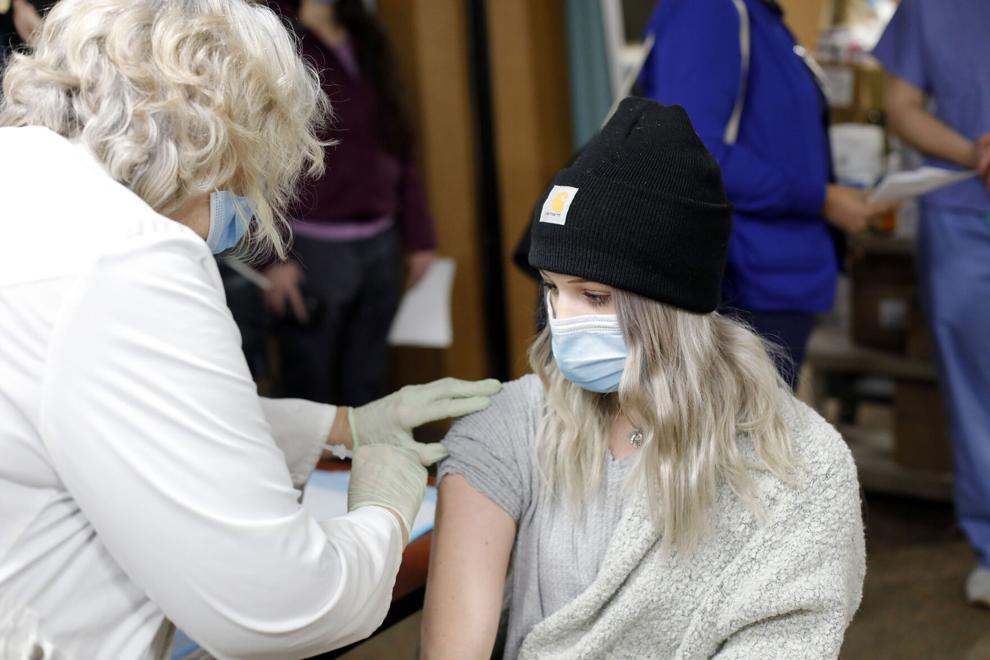 Michaela Foote, a clinical support specialist at a BHS COVID-19 testing site, was one of the first people to receive a second dose as those injections began Thursday. Though she only had a headache and mild soreness in her arm after the first shot, the second took a bigger toll.
"My arm is very sore," she told The Eagle a day after her second dose. "I had chills last night, which kept me awake. And my entire body is achy."
Foote's experience has proved to be relatively uncommon so far, although the data in Berkshire County is limited. Three weeks out from the first injections, only a small fraction of vaccine recipients have had their second dose.
Racquel McBean, a BHS nurse, is one of them. Like Foote, she received her second and final dose Thursday.
"I didn't have any reaction to the [first dose of the] vaccine, even in its simplest presentation," she told The Eagle ahead of the second injection.
At the time, she was optimistic, but added: "One can never know how their body will react."
More than 24 hours after her second dose, though, she reported feeling "well," with no side effects once again.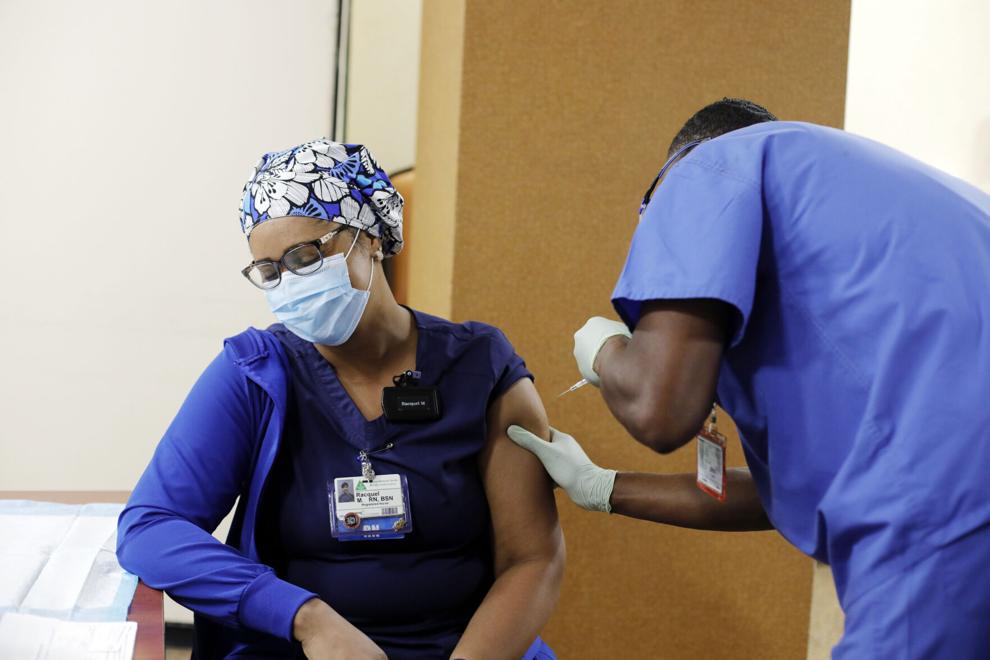 Adrian Elliot, medical director at Fairview Hospital's Emergency Department, also was spared most of the vaccine's unpleasant side effects.
"After the first injection three weeks ago, I didn't notice anything abnormal, not even a sore arm," he said. After the second dose, he reported feeling similarly "normal," although with some discomfort at the injection site.
"Just a sore arm," he wrote to The Eagle between overnight shifts. "Not bad at all."
He added that only "a couple of people" who were vaccinated at Fairview in Great Barrington had mild, nonanaphylactic symptoms and had to be monitored beyond the standard period.
Early vaccine recipients outside BHS have had similar responses. At county nursing homes run by Berkshire Healthcare Systems, neither staff nor elderly residents who received the first dose has had significant reactions so far, according to spokesperson Lisa Gaudet.
"A few sore arms," Gaudet told The Eagle. "But, that has been the only complaint to this point."
At the Berkshire County Jail and House of Correction, where staff vaccinations are ongoing, Assistant Superintendent Dan Sheridan also reported only hearing about a few cases of pain at the injection site.
"But, the comments have been that you don't feel the needle going in," he added. "And the aftereffects, in terms of injection site discomfort, are less than with the flu shot."