More than ever before, first responders in Berkshire County are carrying naloxone.
A couple of months ago, just 40 percent of police and fire departments carried the drug, a powerful antagonist that can reverse opioid overdoses. The police departments in Pittsfield, Lee and Lenox did not equip their officers with naloxone; many departments in smaller towns also did not carry it, relying on ambulances.
Those numbers are changing.
About two-thirds of Berkshire County police and fire departments soon will be carrying naloxone, the result of a countywide push by the Berkshire Overdose Addiction Prevention Collaborative.
With money from the collaborative, more than a dozen new departments — fire and police — now carry naloxone or are set to do so in the coming weeks — including the Pittsfield Police Department, BOAPC told The Eagle.
That means more than 70 percent of fire departments and 55 percent of police departments in Berkshire County will equip the drug, according to collaborative data. State police also carry naloxone.
Some municipalities did not respond to the collaborative's outreach and might be excluded from the total.
Naloxone, commonly known under the brand name Narcan, is an antagonist that can counter the effects of an overdose on such opioids as heroin or fentanyl. Police officers in several municipalities, including North Adams, have been carrying the drug for years.
The increase in naloxone access comes as fatal opioid-related overdoses have been on the rise in the Berkshires for years, spiking to a record 56 deaths in 2020. Most years, about half those deaths have taken place in Pittsfield, according to state data.
Advocates say that police and firefighters who do not carry naloxone risk encountering a scenario in which they arrive first at the scene of an overdose and have to wait for an ambulance to bring naloxone — risking the life and long-term health of the person overdosing.
"It's about saving lives, but it's also about having better outcomes," said Jennifer Kimball, principal planner with the Berkshire Regional Planning Commission and collaborative coordinator. "The longer someone is without oxygen to the brain, the worse the outcome is going to be."
For years, Kimball has pushed to get more first responders to carry naloxone. In recent months, the collaborative has worked toward that end with a Comprehensive Opioid, Stimulant, and Substance Abuse Program grant, delivered through a partnership with the city of Northampton.
"It's been a labor of love," Kimball said. "This is a really great, simple and practical and evidence-based step towards saving lives."
The grant allows the collaborative to provide departments with free doses, equipment and hours of logistical support, according to project consultant Stephen Murray, a former lieutenant paramedic at Northern Berkshire EMS.
In addition to Pittsfield, which has state approval to carry naloxone but is waiting on a delivery of holsters, the collaborative also is equipping police in several small towns, including West Stockbridge and Peru.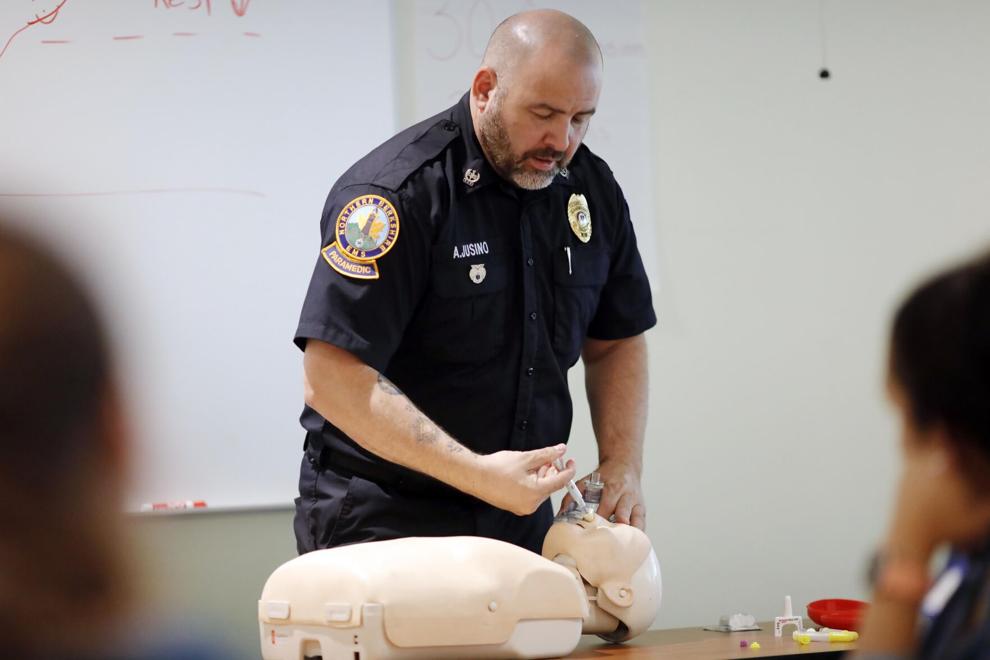 The process can take one to two months. Departments have to receive state approval, which Murray has worked on in batches. Once the collaborative clinches the approval, Murray and Kimball deliver naloxone kits directly to the individual departments.
"It is not a short process," Murray said. "The state did a good job of streamlining the application, but the reality is that the department has to have a memorandum of understanding or affiliation agreement with the hospital system. ... A lot of these departments, especially police, don't have that."
Murray helps those departments work with the EMS coordinators at Fairview Hospital and Berkshire Medical Center. Also, the collaborative gives out free holsters, as in Pittsfield, to allow officers to easily carry naloxone on their person. Officers are instructed not to leave doses in their cruisers, where exposure to extreme temperatures could reduce the drug's efficiency.
"This has been quite an effort, because we're equipping over a hundred officers," Murray said.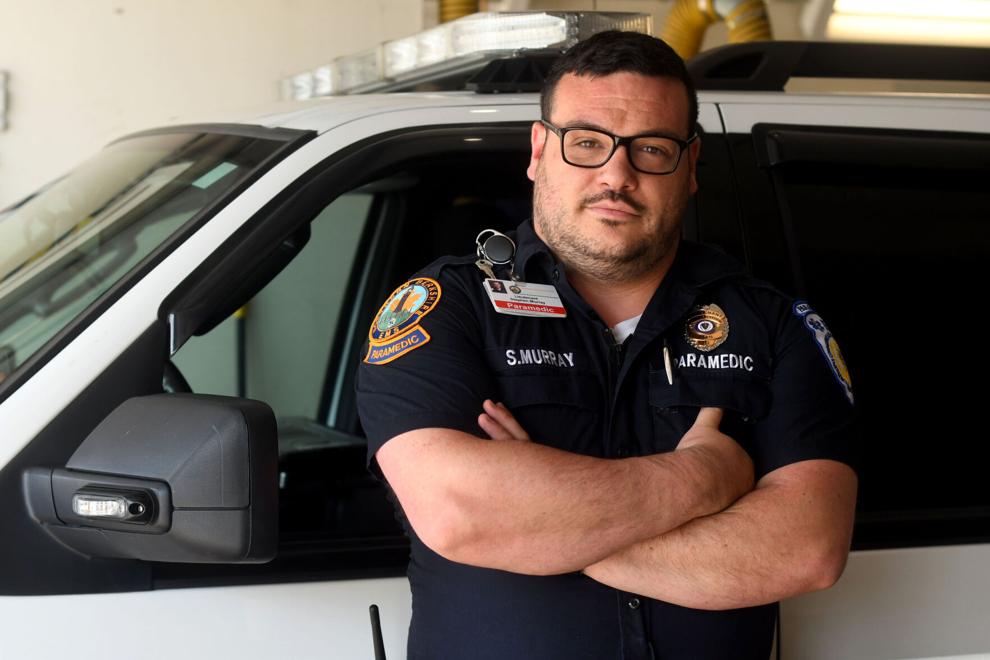 Typically, fire departments carry naloxone in their engines, as those vehicles are reliably parked indoors.
After this push, Lee and Lenox remain the only two major police departments — those in municipalities with at least 5,000 people — that will not carry naloxone.
Lee Police Chief Craig DeSantis told The Eagle that his plan is to work toward equipping officers with Narcan "no later than the beginning of next fiscal year, July 2022."
Lenox Police Chief Stephen O'Brien says he frequently considers carrying Narcan and has not dismissed the idea, but that, so far, his department has been hindered by financial and logistical issues.
"It hasn't happened because of the drawbacks," he said. "The cost of it, the storage of it. And our ambulance has it. Just the normal challenges that you've heard for years."
Many of the police departments that still do not carry naloxone are located in small South County towns, which, typically, see fewer opioid overdoses than bigger municipalities in other parts of the county. In some cases, towns with police departments that do not carry naloxone have a fire department that does carry it, filling in some of the gap.
All ambulances carry naloxone, Murray said.
"There are several municipalities where both police and fire don't carry," Murray said. "The conversation I have with those chiefs is that our EMS system is under enormous stress right now. Like everybody else, we are in a staffing crisis. We are being asked to take patients further and further to specialty centers. And there aren't always a lot of ambulances around."
Murray says he continues to reach back out to towns to discuss the possibility of carrying naloxone and that additional departments continue to sign on apace.
Naloxone kits, which include two doses, typically cost about $75 and must be replaced every 18 months or so, if they have not been used.
The collaborative expects to be able to finance the program for several years, especially for smaller towns that might struggle to find room in their budgets, Kimball said. But, she hopes that municipalities will look for resources to fund their own programs.
"Certainly, I think the city of Pittsfield could find room in their police budget in future years to fund this," Kimball said. "I like to hope it would become part of the day-to-day operations budget for any municipality."