PITTSFIELD — Daniel C. Dillon, who headed the Berkshire United Way for 12 years, ran for mayor in 1981 and was known for his generosity to the community, died Jan. 4 of complications related to COVID-19. He was 79.
Dillon, the son of former Pittsfield Mayor and Postmaster Robert B. Dillon Sr., spent 12 years as president and chief professional officer of the Berkshire United Way, retiring in 2005, on his 64th birthday. The United Way's Helping Hands — Caring Heart Award, first awarded in 1999, was renamed the Daniel C. Dillon Helping Hands — Caring Heart Award the day that he retired, and Dillon was its first recipient.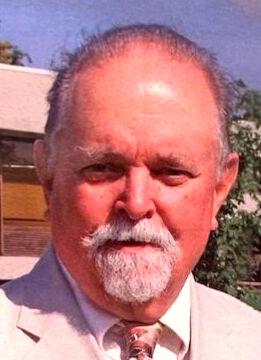 Dillon, a union official at General Electric, where he worked as a draftsman before entering city politics, represented Ward 2 on the City Council from 1977 to 1981, before running for mayor. He finished second among four candidates in the preliminary election in 1981, and received 6,183 votes in the general election, but lost to incumbent Mayor Charles Smith, who served four terms in the corner office.
After retiring from the United Way, Dillon worked for Greylock Federal Credit Union on a seasonal/freelance basis as a relationship development ambassador. He also was known for serving as a moderator at debates among candidates for Pittsfield municipal offices, and for playing Santa Claus at Christmastime. He served as master of ceremonies for the local Cerebral Palsy Telethon for 13 years.
In a letter to Greylock's employees notifying them of Dillon's death, Greylock President and CEO John Bissell wrote that playing Santa Claus was Dillon's "favorite community role," adding that it "gave him and thousands of kids a lot of joy."
"He was one of the few truly selfless people that I knew in my life," said Ken Singer, the executive director of Berkshire County Arc who knew Dillon for over 30 years and played golf with him twice a week for more than 20. "He wouldn't say no, and when it came to helping somebody, he never thought of himself.
"He had so many friends," Singer said. "He was Mr. Berkshires, as far as I'm concerned."
Dillon, born June 14, 1941, graduated in 1959 from St. Joseph's Central High School, where he played center on the football team. He went to Berkshire Community College and the former North Adams State College. He graduated from BCC as a member of its first full class in 1962 and remained active in the college's affairs.
He was a founding member of the reinstated BCC Alumni Association and was still a board member of the college's foundation.
"It's a crushing loss for all of us," said BCC President Ellen Kennedy. "He worked so tirelessly to build the alumni association. ... He just had this way of connecting people across the spectrum in Berkshire County. He put people in touch with each other when he recognized a need, and I think his background with Berkshire United Way helped him recognize that need and helped him to build that network."
"He always seemed to be very interested in others before himself," Bissell said. "He was incredibly busy, he was always moving from one thing to the next, and just seemed to be connected to so many people and organizations across the region. He cared for so many different people in so many different ways."
Referring to Dillon's ability to moderate political debates, Bissell said, "He always did that with the ability to be very respectful. As I look at our current political climate, it really makes me miss him even more. He knew how to disagree with people without being disagreeable."
Dillon was best known in the community for his work with the United Way, according to friends and acquaintances.
When he took over the agency in 1993, the Berkshire United Way had seven employees, had a $2.3 million annual fundraising goal, and allocated funding to 28 agencies. When he left, the organization had grown to nine employees, had raised its annual fundraising goal to $3.2 million and was providing allocations to 41 agencies.
When he retired, Dillon referred to his tenure at the Berkshire United Way as "the most rewarding experience I could have ever asked for, and I am extremely grateful I had this opportunity presented to me."
He said the Berkshire United Way "has evolved almost exclusively [from] being a fundraising organization to that of a community builder and facilitator which raises community investment funds. In this regard, we have continued the challenge of maintaining the support of the corporate community and their employees in a time of major economic change, while United Way was evolving into a major community partner for all organizations, inside and outside the human service agency community."
He retired partly to reduce his daily stress level, he said at the time, and because he didn't want to stay past his ability to be effective.
"When there are no more rabbits in the hat, it's time for the magician to get off the stage," he said on the day he retired.
"All of us at Berkshire United Way are saddened by the passing of Dan Dillon," current Berkshire United Way President and CEO Candace Winkler said in a statement. "Whether playing Santa Claus at the city of Pittsfield tree lighting ceremony or inspiring community members to volunteer and give back, he had a way of capturing the hearts and minds of children and adults alike. We are proud that for 12 years, he used his talents to strengthen our organization. He was a true local hero and a heck of a nice guy."
"He was the most altruistic, giving person that I ever knew," Singer added. "He never looked for anything for himself. He never did. There's not a lot of people like that."