Frances Jones-Sneed, the celebrated scholar and educator, joked that on Sunday she was surrounded by her "roadies."
And, indeed, at the John F. Kennedy Presidential Library and Museum in Boston, where she was an honoree in the 2022 Governor's Awards in the Humanities, Jones-Sneed of North Adams had her support crew with her. In tandem to the award itself, her wide and varied crew served as testament to the mark she has made on the world.
Four of her five children and four of her five grandchildren were with her. A contingent from the Berkshire branch of the NAACP, for which she serves as education committee co-chair, was there, too. Supporters of the W.E.B. Du Bois Center for Freedom and Democracy in Great Barrington, for which she serves on the board of directors, were there. Also in attendance were colleagues of hers from the Massachusetts College of Liberal Arts in North Adams, for which Jones-Sneed remains a professor emerita of the History Department.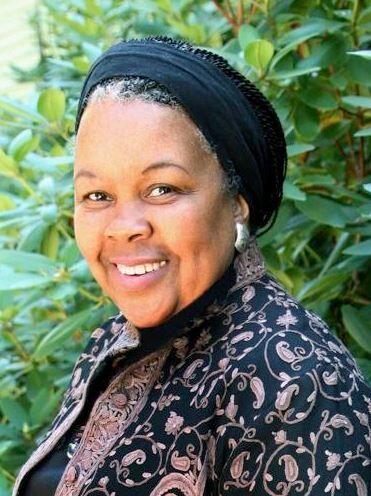 They all watched a video tribute introduced by Gov. Charlie Baker. The tribute identified Jones-Sneed as "a groundbreaking scholar of history and an invaluable voice in our commonwealth." It spoke of how Jones-Sneed, originally from Mississippi, came to the Berkshires in 1993, where she began researching the region's African American history and how her research became a collaborative project that "ultimately produced a revolutionary 250-page book and oral history project that adds vital layers of depth to any understanding of the region."
Specifically, "for excellence in scholarship and elevating underrepresented history in the Commonwealth," Jones-Sneed was named one of four recipients of the 2022 Governor's Award in the Humanities. This is the first time that the annual Governor's Awards, which began in 2014, have been given to a Berkshire resident. Jones-Sneed was one of two Berkshirites honored this year. The other was Fredric Rutberg, the president and publisher of New England Newspapers Inc., parent company of The Berkshire Eagle.
"I'm not a very demonstrative person, but my reaction is, 'Wow, why me?'" she said in an interview before Sunday's award ceremony.
'ELEVATED THE DIALOGUE'
Why her? Others gladly will answer that.
"As a scholar and educator, Dr. Frances Jones-Sneed has changed the way we think about the Berkshires," said Brian Boyles, executive director of Mass Humanities, which hosts the annual awards. "We've been proud to support that work, and we're thrilled to honor her."
"Her teaching and presence at MCLA, in North Adams, and in the Berkshires has elevated the dialogue on the lives of African Americans in Western Mass, particularly the life and work of W.E.B. DuBois, who was born and raised in Great Barrington, Mass.," said President of MCLA Dr. James F. Birge.
Birge noted Jones-Sneed's work over the years teaching and mentoring undergraduates, consulting for local organizations and collaborating on social justice movements to help make Berkshire County a more welcoming climate for African Americans.
"Frances is a treasure of untold value, and Berkshire County is a better place because of her," he said.
Jones-Sneed was nominated for the award by Mass Humanities board member Bruce Grinnell of Williamstown. Grinnell said he was drawn to her "for what she has done in the area of social justice and her commitment to the Black cultural experience here in Berkshire County and being able to communicate that in an effective way to those who are less enlightened about it."
TRUTH-TELLER
Jones-Sneed, 75, referred to herself as "a small-town person, just trying to do the work I love and hoping that it impacts the community that I live in."
She has lived in many communities, beginning with a town called Kosciusko, in central Mississippi, where she credits her 11th grade social studies teacher, Howard Lloyd, for opening her mind to the history and struggles of African Americans. That history was notably glossed over in the approved textbooks of the segregated South at the time.
"I thought, 'That's the kind of person that I want to be,'" Jones-Sneed said. "I want to be a truth-teller. I want to be somebody who interrupts the dialogue that's going on [in order] to tell the truth of the matter, you know? And so, he became my hero."
After earning her bachelor's in American History at Tougaloo College, in Tougaloo, Miss., she earned her Master's in African History at Northwestern University, in Evanston, Ill., and her Ph.D. in History at the University of Missouri-Columbia, in Columbia, Mo. She lived in Washington state for a time before she and her late husband moved to the Berkshires. He took a job as an administrator at Williams College. She began work at the former North Adams State College.
Here, in her new home, Jones-Sneed said she immediately did what she had done whenever she would land in a new town: She delved into the region's African American history. And though Berkshire County's Black population has historically been small, she was startled to discover those who came before her.
The civil rights leader, writer and scholar DuBois being one of them. And there was Elizabeth Freeman, the first African American woman to successfully sue for her freedom in Massachusetts; Agrippa Hull, the Revolutionary War hero; James VanderZee, the famous photographer of the Harlem Renaissance; James Weldon Johnson, who wrote what's known as the Black National Anthem; Frank Grant, of the Negro Baseball League; and Samuel Harrison, the abolitionist chaplain for the 54th Regiment Massachusetts Volunteer Infantry, the first all-Black infantry to fight in the Civil War.
Just to name a few.
"These are people who had national and global impact," Jones-Sneed said. "When I looked at those people, I said, 'Wow, why haven't I learned more about them, one way or the other?"
She has spent much of her waking hours endeavoring to raise such awareness — through school curriculums, civic discourse and collaborative work, including the African Americans in the Berkshires project. Primary among her efforts has been the ongoing restoration in Great Barrington of the Clinton A.M.E. Zion Church, which will be home to the W.E.B. Du Bois Center for Freedom and Democracy.
"I am retired," Sneed-Jones said, "but as my children say to me, I'm doing more work in my retirement than I was when I was quote-unquote 'working.'"
Asked to define herself, Sneed-Jones said she could do so with one word: fierce.
"I'm fiercely loyal to my community, and I'm fiercely always wondering what I can do in order to make that community better," she said. "I have that little third eye looking around to say, 'What can I do about this situation?'"