PITTSFIELD — Despite Congressional action that preserved an expanded summer meals programs for children, the rollout has been hampered in the Berkshires.
In June, lawmakers extended access to meals that were made more widely available during the pandemic. While this was a victory for families across the country, it came just weeks before meals programs were to start.
Two weeks in, organizations in the Berkshires are still trying to adjust.
In 2021, programs that catered to anyone 18 years old and younger without registration served 85,000 meals. They are likely to serve fewer this year, due to the slow rollout of needed waivers.
During the past two summers, the local programs allowed people to pick up meals, instead of having to sit, and to take more than one meal, among other things.
Natasha Smith, director of child nutrition for the statewide organization Project Bread, thinks the delay in extending waivers created an unnecessarily complex situation, which will reduce the number of meals served well into the summer.
"Imagine you've been going to a certain site the past couple of summers, getting grab-and-go meals, and you're used to doing that. Then, so far this summer you've been told that's not allowed," said Smith. "The next week or the following one, when the waivers are implemented, you can all of a sudden go back to [accessing the program] just like 2021. It's a lot of flip-flopping."
On July 8, the state released guidance for organizations that can begin operating under the waivers, once they provide documentation on changes they intend to make to their meal sites.
The summer of 2020, over 130,000 meals were served in Berkshire County's open sites, up from 56,000 in 2019. This number declined to 85,000 meals in 2021 — still 52 percent higher than pre-pandemic levels.
This impact is especially felt in Berkshire County, which ranks 11th of the 14 counties of Massachusetts for food security, a measure of how likely people are to get enough to eat. In the county, 11.9 percent of residents are food-insecure, according to Feeding America.
This summer, in Berkshire County, there are 11 "open" meals sites, which can serve any child 18 and under without registration, and 23 "closed" sites which are connected to educational programs and require registration to join.
For many Berkshires organizations, the grab-and-go meals allowed by the pandemic-era summer meals program made a big difference. Before COVID-19, children had to eat wherever their meal was served.
At the Berkshire Peaks Housing Village in Pittsfield, Vernetta Marra said a program has been able to help one-third of the families it usually could during their first few weeks. Marra said that the slow return of grab-and-go meals was especially hard for parents whose children are of kindergarten age.
Cory Nicholas, the North Adams food director, said that being able to bundle meals for multiple days changed everything.
"On Friday, we could give them a meal for Saturday and Sunday. That is huge, considering we have kids in our district who suffer from food insecurity," said Nicholas.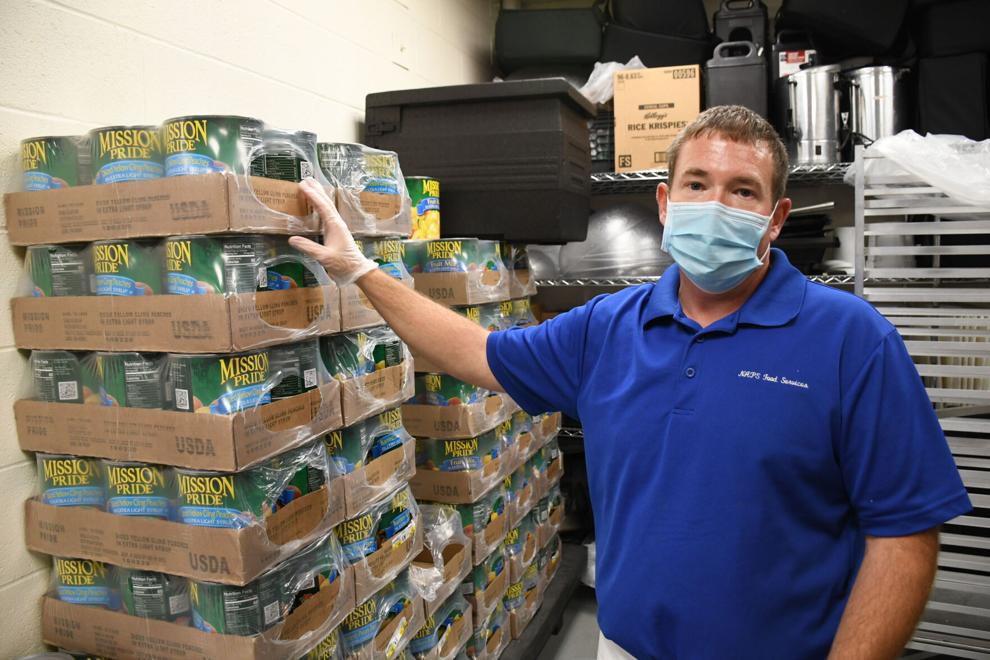 Smith said that bundling meals also helps families overcome transportation gaps. "It makes it easier and much more worth it to travel to a site to get a whole weekend's worth of meals," she said.
In the county, there is now only one open meal site on the weekends, located at the Pittsfield Farmers Market on Saturdays.
The Summer Food Service Program was established in 1975, focusing primarily on urban poverty. The program has lagged behind in rural areas. While there are options for public transportation in cities, this is less the case in areas like the Berkshires. Due to the rising cost of gas this summer, even those with access to a car may struggle to commute up to 45 minutes each way in order to get one meal.
For the past two summers, Roseanne Schutz from Hoosac Valley Regional School District was able to organize four bus routes in Adams and Cheshire to deliver meals to children at their homes, as allowed by the waiver program. "Buses were paid for, but because of COVID they weren't busing students, so we were able to use them. So that was really a no-brainer for us," she said.
That will not happen this summer. The buses are being used to bring children to other summer programs, and the volunteers and equipment required to run these deliveries are hard to find.
"We might lose some kids, they might not have a car, don't want to walk that far or are maybe too young to walk. But we're hoping that someone, a relative or a friend, can bring the kids to their meals," said Schutz.
A map of open summer meal sites can be found at projectbread.org/summer-eats-program or by calling Project Bread's toll-free number 1-800-645-8333.