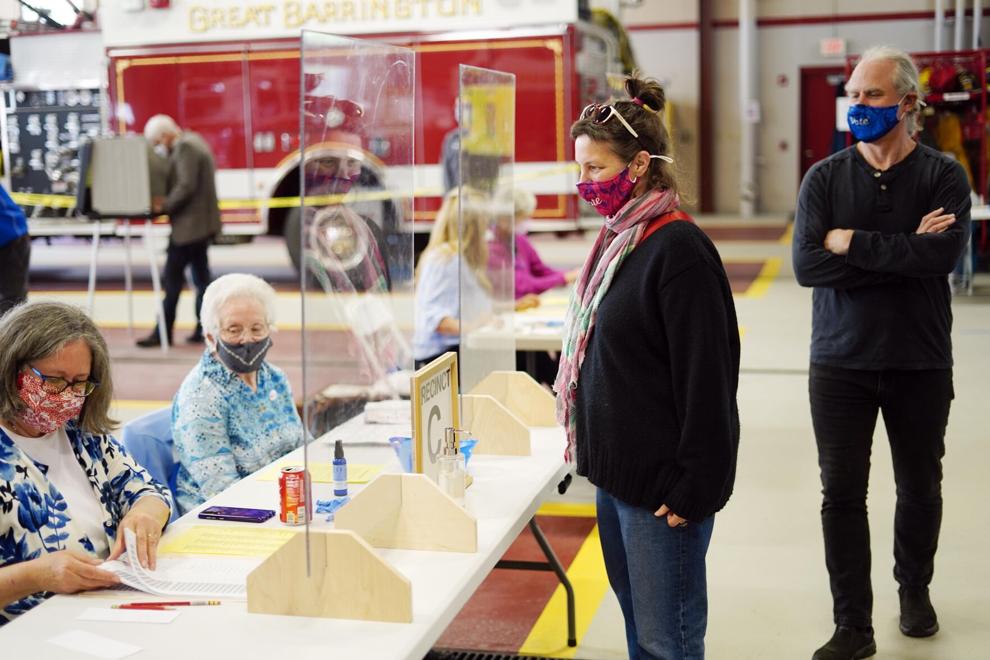 GREAT BARRINGTON — Garfield Reed beat incumbent Kate Burke by a 20-vote margin in a tight three-way contest for two Select Board seats that centered on the marijuana industry, as well as diversity at Town Hall.
Eric Gabriel won the second vacant seat on the board with 649 votes. Reed received 619 votes, and Burke 599, according to unofficial results released by Town Clerk Jennifer Messina on Tuesday night. There were 10 write-in candidates and 295 blanks.
Philip Orenstein secured one of two Finance Committee seats with 745 votes. In a last-minute contest that began Monday with two write-in candidates, Michelle Loubert received 149 votes, beating Karen Smith by 19. Loubert had decided not to run for reelection, then changed her mind.
A total of 1,086 residents voted — 16.8 percent of the town's 6,465 registered voters.
The desire for diversity, and recent attention to a voting record approving certain pot shops in town, might have stripped some votes from Burke. One of those approvals she says she regrets, as it was because of inexperience.
Reed, who is a member of the Affordable Housing Trust Committee and an associate Planning Board member, also likely peeled off voters looking for relief from what they say is the town's aggressive stance on economic development and liberal approval of marijuana establishments. Reed sided on several occasions with opponents of cannabis firms and new apartments.
Gabrielle Senza checks in at the Great Barrington Fire Station to vote in the town elections Tuesday.
Gabriel, an electrician who lives in Housatonic, has said he thinks the free market competition eventually will thin out marijuana businesses, though he also doesn't want to see the industry proliferate locally. He supports redevelopment of the deteriorating former Housatonic School, and is a member of the Housatonic Improvement Committee.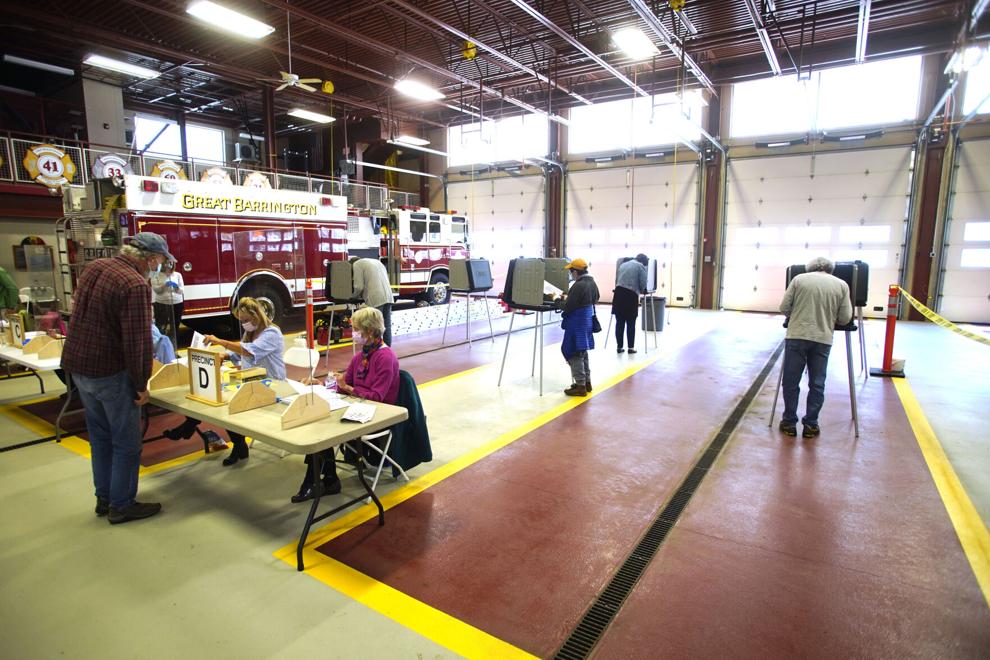 Other candidates who sought and won uncontested seats are incumbent Michael Owen Wise (for moderator, one-year term); incumbent Peter Douglas Stanton (Board of Health, three years); incumbent Walter Francis Atwood III and John J. Broderick Jr. (constable, three years); incumbent G. Patrick Hollenbeck (library trustee, three years); incumbent Pedro Rafael Pachano (Planning Board, three years); incumbents Stephen E. McAlister and Madonna Meagher (Zoning Board of Appeals, three years); Mary Pat Akers (Housing Authority, two years); and John P. Grogan (Housing Authority, four years).