DALTON — In pursuit of the Republican nomination for governor, former state Rep. Geoff Diehl on Thursday launched his "Berkshires to Boston Tour" with several stops across Berkshire County.
Diehl, who is endorsed by former President Donald Trump, launched his campaign last year, in Hadley, intending to challenge Gov. Charlie Baker for the Republican nomination. Now, with Baker opting to retire rather than seek a third term, Diehl finds himself in a race against Wrentham businessman Chris Doughty for a spot on the general election ballot in November.
Diehl, a Whitman resident, served for four, two-year terms as a state representative beginning in 2011. In 2016, he became one of Trump's most vocal supporters in Massachusetts, and in 2018, he won the Republican nomination for U.S. Senate but lost the general election to U.S. Sen. Elizabeth Warren.
He began his day with a meet-and-greet at Joe's Diner in Lee, before making his way north, stopping in Great Barrington, Stockbridge, Pittsfield, Dalton and North Adams to meet business owners and other voters along the way.
At an interview in Dalton, Diehl said that he believes his record distinguishes him from Doughty, who is new to electoral politics, adding that he is "confident" in the support he already has received.
"One huge difference is, he voted for Hillary Clinton in 2016," Diehl said. "I certainly didn't, so, I think he'll have to explain that to his Republican voter base."
Doughty has said that he voted for Clinton in 2016 and backed Trump in 2020. While Doughty has portrayed himself as a more moderate option to Diehl — and Doughty's running mate, lieutenant governor candidate Kate Campanale, described Diehl as "far right" to WAMC — Diehl has called himself "center-right."
Diehl's campaign team includes senior adviser Corey Lewandowski, who served as Trump's 2016 presidential campaign manager and led a Trump-aligned super PAC before he was removed after sexual harassment allegations in 2021.
Attorney General Maura Healey, a Democratic candidate for governor, said that Diehl's addition of Lewandowski showed that "Mr. Diehl's agenda is fueled by hate and division." Diehl, meanwhile, paints Healey and Democratic state Sen. Sonia Chang-Díaz, another candidate for governor, as "too extreme" for the electorate.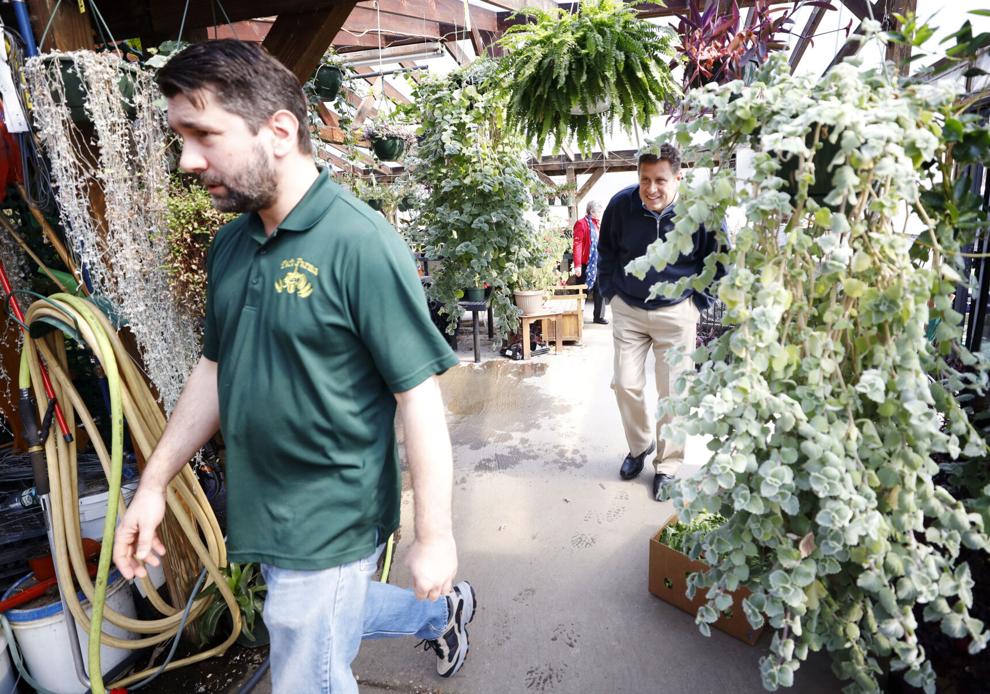 Despite Trump's lack of popularity in Massachusetts and Berkshire County — in 2020, voters picked President Joe Biden by a margin of 66 percent to 33 percent in the state and 73 percent to 25 percent in the county — Diehl said that he believes his message of government accountability can resonate with Berkshire County voters.
In the interview, Diehl said that he supports Pittsfield-to-Boston passenger rail, a key goal for Berkshire County state lawmakers, as well as expanding broadband access and improving infrastructure in the Berkshires.
A Diehl campaign flyer includes priorities such as "eliminate reckless spending which is causing runaway inflation" and "support tax cuts to stimulate the economy and create high paying jobs."
Diehl said that he does not believe his goals of tax cuts and spending reductions conflict with those of investing in infrastructure.
"It's not necessarily the growth of government. It's making sure that government is spending the tax dollars that it brings in correctly," Diehl said, citing the Massachusetts Bay Transportation Authority as one agency that he believes has received excessive funding.
Kathryn Mickle, the events planner for the Berkshire County Republican Association PAC, traveled with Diehl on Thursday and says she has known Diehl for several years. She supports his campaign for governor, she said, in part because of his work to repeal a law tying the gas tax to inflation in 2014. While proponents of the law said it could raise up to $1 billion over 10 years for transportation improvements, Mickle saw it as the excess of big government.
Diehl also points to the repeal as an instance of saving money for taxpayers, and he said he believes that message can resonate with people in Western Massachusetts who feel left behind by state leaders.
"I know there's great state reps and state senators out here, but at the same time, you want to make sure that the person in the corner office is also making sure to keep an eye on what's needed out here," Diehl said.