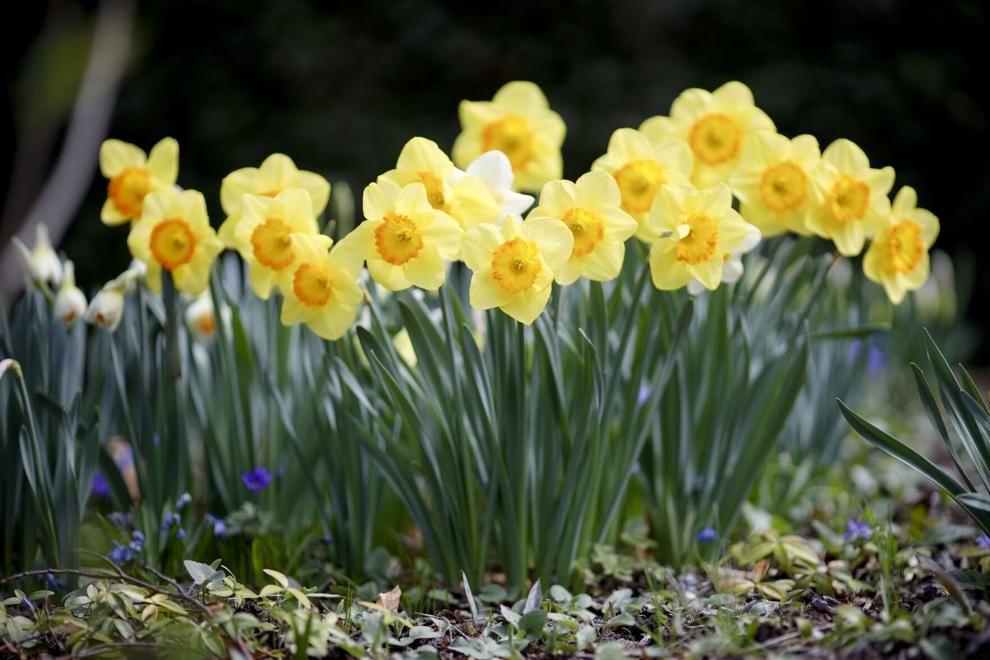 STOCKBRIDGE — At Naumkeag you will find, a host, of golden daffodils.
Much like the daffodils in William Wadsworth's poem, "I Wandered Lonely as a Cloud" (commonly known as "Daffodils"), Naumkeag's are sure to be "fluttering and dancing in the breeze," but there will be considerably more than the 10,000 the poet saw. This year, Naumkeag has 130,000 daffodil and tulip bulbs planted throughout 8 acres of the 44-acre historic house and estate's gardens.
Naumkeag's third annual Daffodil and Tulip Festival returns Thursday with in-person, self-guided tours of the gardens, running Thursday to Monday, through May 17. Visits are limited to one hour.
Naumkeag will also host special events — including yoga, garden tours and a plant sale — throughout the annual festival.
Timed tickets, which must be purchased in advance, are on sale through the Trustees of Reservations website: thetrustees.org/program/daffodil-and-tulip-festival-at-naumkeag/.
Ticket sales are limited to reduce the number of people on-site, allowing plenty of room for social distancing. Masks are required for everyone older than 2. The interior of the Gilded Age cottage will remain closed.
In addition to the self-guided tours, Naumkeag is hosting several special events throughout the festival. Admission for the festival is included in the event ticket price and pre-registration is required through the website. Events include a special in-depth horticulturist garden tour 10 to 11 a.m., April 30 and May 8 ($20 members/$25 non-members); yoga on 8 to 9 a.m. May 2, 9 and 16 ($15 members;$25 non-members); pick your own daffodils (with expert horticulturists) on 9 to 10 a.m., May 2 ($32 members/$40 non-members); pick your own tulips (with expert horticulturists), 9 to 10 a.m., May 15 ($32 members/$40 non-members).
Food and refreshments will be for sale on-site at Naumkeag's outdoor snack shack. Bathrooms will be available. Bouquets will be available for purchase online when booking tickets.
The festival is rain or shine. In instances of severe weather, the event will be shut down. Cancellations will be announced on Naumkeag's social media pages and refunds will be issued.
The festival will be held Thursdays through Monday, with timed-ticket entry.