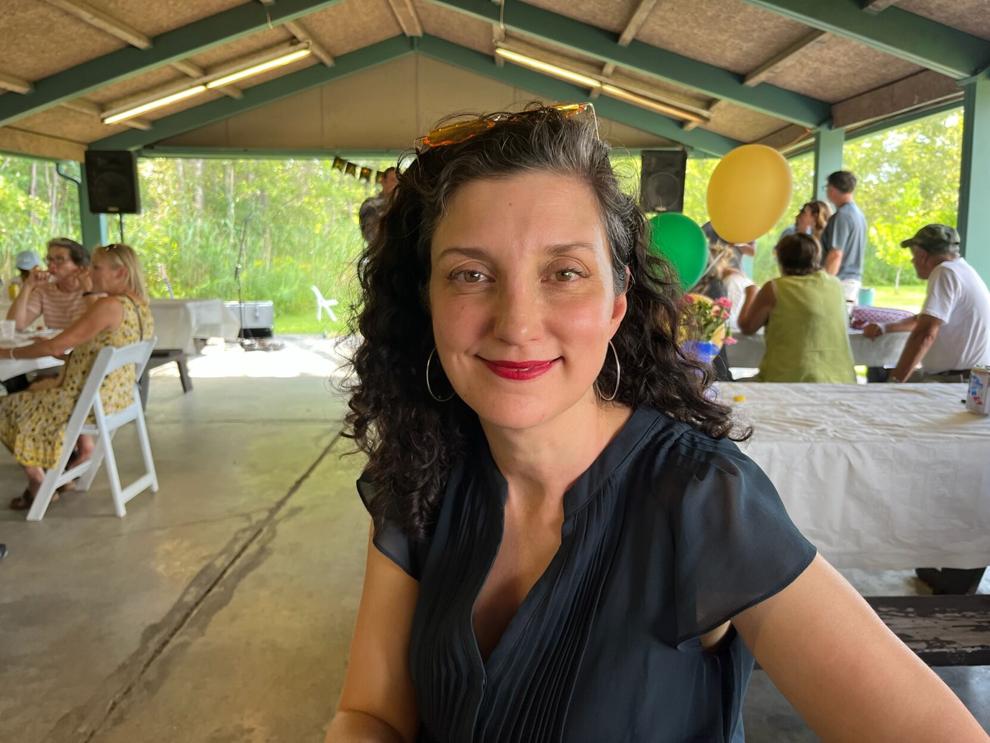 LANESBOROUGH — Despite her Australian accent, Gina Dario, Lanesborough's new town administrator, has deep ties to the Berkshires.
On Monday, Dario, the only finalist put forward by a search committee, was offered that job, with a dissenting vote from the Select Board chairperson, Michael Murphy. This decision ends three months search to replace interim Town Administrator Josh Lang, who resigned in late August, less than a year into his position, to move with his wife Makayla Lang in Pennsylvania.
Dario's experience
In a Monday interview with the board, Dario described her experience as an Australian elections official, when which she managed 10,000 people and handled a budget of $17 million.
She spoke at length about her "soft" skills. "I think I am known to be collaborative, a very positive leader," she said.
Her salary in the new position is still being negotiated. Lang was hired in late 2021 on a three-year contract that paid him $80,000 a year.
The board highlighted what they thought was the weakness in Dario's application: She has no Massachusetts work experience in the field. Dario assured town officials she would be able to learn quickly.
Dario told The Eagle in an interview that, besides growing up in Adams, she worked in the Berkshires in 2003, as a program manager for a nonprofit organization based in North Adams. The last time she lived in the Berkshires was in 2012, during a maternity leave.
Ties to The Berkshires
Dario highlighted her personal local ties. Many of her family members live in Adams and a sister lives in Lanesborough. She said she had been looking for positions in the Berkshires as her elderly parents needed her support more.
During the last three years, because of COVID-19, she had not been able to visit from Australia, but previously the family had been coming to the Berkshires every year. She expects to be moving her whole family in the next month and is looking for houses in Dalton, among other places.
Her husband, an Australian citizen, will be applying for a Green Card to be able to live permanently in the United States. Her three children will attend school in Dalton.
Vision
Dario was asked in her board interview what she knew about Lanesborough. She spoke of the effects of COVID-19 in the town and how it has changed Lanesborough in terms of business, restaurants and the tourism industry.
As for the role of town administrator, she said the person in that role should be someone able to wear a lot of different hats and be able to engage with every different group in the community. "I see this person as being one very organized, very, very connected, building strong relationships, and someone who listens," she said.
Dario said she would sit down with the department heads to better understand Lanesborough's issues. "Help them navigate where the tension points are, where the opportunities are. So I can understand their point of view," she said.
Question about recruitment
The search committee received 20 applications, interviewed three finalists and decided that only Dario had sufficient experience to be considered by the board. This was contested by Murphy, who said he knew a candidate from Lanesborough with relevant experience who was not interviewed.
"I'm disappointed that we don't have anyone from the town," Murphy said Monday. "I'm disappointed, although I think we have a qualified applicant from the town. ... I do think we have an applicant that deserves to be interviewed that wasn't — and I'm not sure how to approach."
Town Administrator Assistant Beth Carroll, who was part of the search committee, said the unnamed candidate already had too many responsibilities in Lanesborough, for which they were considered to be better suited.
"We discussed the candidate you're talking about in great detail. While they have excellent qualifications, that person is already involved in many, many, many areas already in the community and doing a good job," she said.
Murphy decided to vote against hiring Dario, but assured others at the meeting that he respected the decision and the process.
After the board voted, Mark Siegars, who was present in the meeting, alleged there had been insufficient transparency.
"There's no public record of the vote of the committee, just for your information. The same thing you did with Josh [Lang] and Makayla [Lang] happened tonight," he said, referring to the hiring of Lang's fiance during an executive session rather than in an open meeting.
Makayla Lang was interviewed behind closed doors, the meeting was not posted within the required 48 hours and the agenda did not state that it would be in executive session. None of this happened in the case of Dario.