Charlie Baker was one of four Republican governors who did not sign a letter urging the Senate to approve President Donald Trump's nomination of Supreme Court nominee Amy Coney Barrett last week.
While 24 Republican governors signed the letter, Baker, along with Chris Sununu of New Hampshire, Phil Scott of Vermont and Larry Hogan of Maryland did not.
Following the death of Ruth Bader Ginsburg, Baker said a vote on a Supreme Court nominee should take place after the presidential election.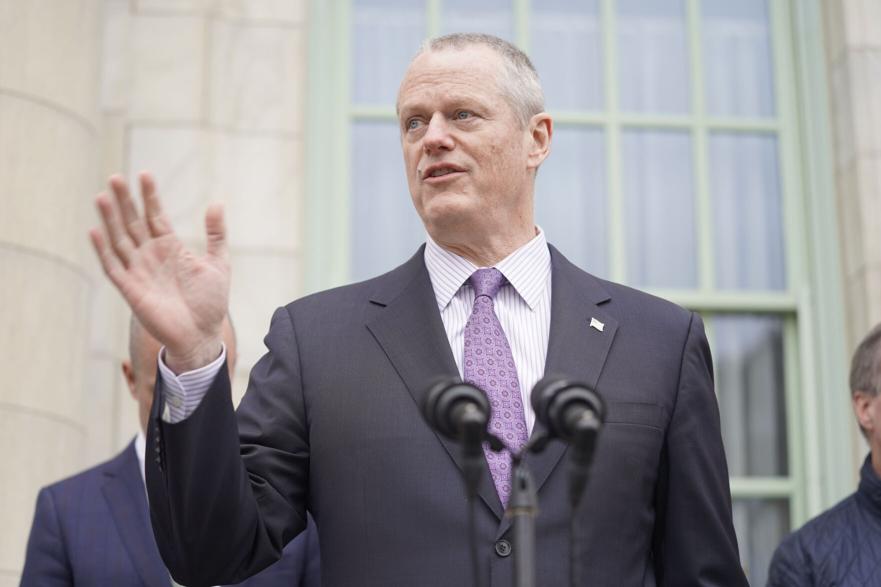 "[Four years ago] the Democrats all said it was incredibly important to move forward to put another person on the bench. Right? And the Republicans all said, no, that's a really bad idea. Four years later, only because the circumstances have changed, the Republicans say, we need to move forward, it's a critical issue for the country and the Democrats say, no we should wait for after the election," Baker said. "One-hundred percent the ends justify the means. Classic Washington behavior and it's a big part of why most people in this country think Washington is a problem. Period."
The confirmation hearing for Barrett began Monday morning and will continue through Thursday. A livestream is available on the Senate Judiciary Committee website and C-SPAN's YouTube channel.