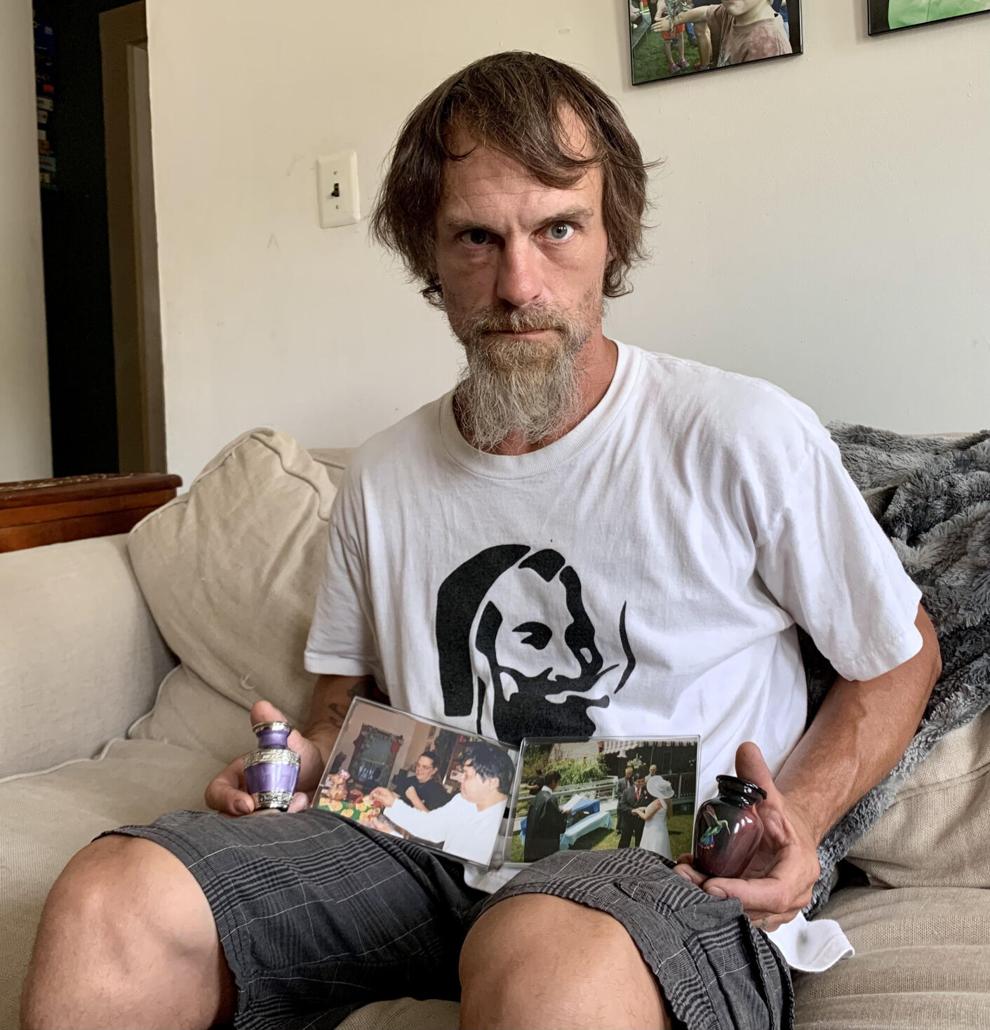 GREAT BARRINGTON — A Housatonic man is pressing for answers about why a police officer waited more than 25 minutes to dispatch an ambulance to the aid of his stepfather, who was struggling to breathe from COVID-19- related respiratory distress and died soon after.
Glen Fusco and his family are so distressed by what happened on the evening of April 26 that Fusco obtained the 911 recordings from Town Hall. The tapes, which The Eagle reviewed, reveal that the dispatcher did not send an ambulance until after Fusco called a second time, and also sent the crew to the wrong house number on the same street.
This further delayed help as the family of Luis Del Mar, 66, frantically ran after the ambulance, while taking turns administering CPR after he stopped breathing.
The family already was suffering over the loss of Del Mar's wife, Anita (Bliven) Del Mar, 61, also of coronavirus-related illness, three weeks earlier at Berkshire Medical Center.
Questions about the response spurred the Berkshire District Attorney's Office to order a full autopsy by the state's chief medical examiner, which initially declined the autopsy, since officials believed that Del Mar died of natural causes because of his illness. Fusco said he also requested that the autopsy be performed. The autopsy report is pending.
Great Barrington Police Chief Paul Storti told The Eagle that because it is a personnel matter, he is unable to comment on any aspect of the situation, including why the call, handled by Officer Andres Huertas, was delayed. He also said that, in these instances, he has to defer to the town manager, who is away until July 9.
Fusco said Storti had told him that Huertas was suspended for an undisclosed period during an internal investigation into the night in question that involved state police detectives assigned to the DA's office. The Eagle has requested copies of this report.
Huertas did not respond to a request for comment on his handling of the call.
Berkshire District Attorney Andrea Harrington said town police turned over the report to state police detectives in her office, but she has not yet read it. She said probes like this typically are investigated by local police, and it is not uncommon for the DA's office to help advise them.
"We feel so badly for the family and we know that they are suffering," Harrington said. Because the investigation is open, her office doesn't yet know if this is a criminal matter.
"We don't have all the pieces yet," Harrington said.
Health issues
Anita Del Mar and Luis Del Mar had health problems. Fusco said he knew that, when the virus struck them, their odds of surviving weren't good. Luis Del Mar, her husband of 20 years, was released from BMC on oxygen a week before he died.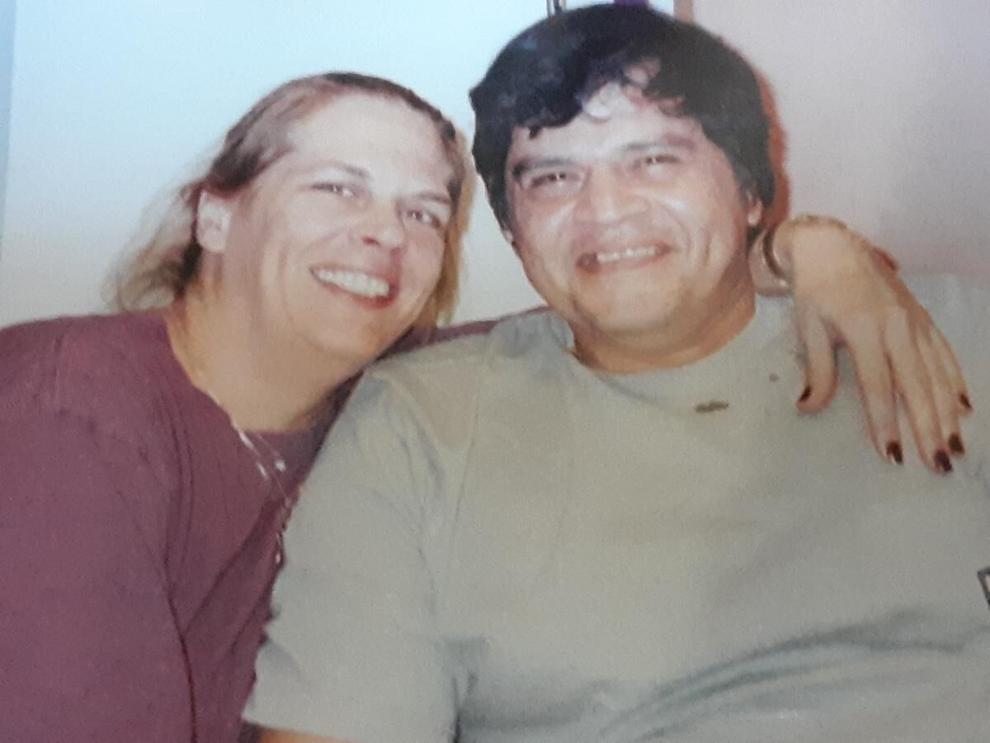 The family held a memorial service for both May 8, at French Park in Egremont.
Fusco says he wants to make sure other families do not face similar delays. He wants to know why Huertas, on dispatch duty at the department's emergency call center, did not send a crew until 26 minutes after the first 911 call. Fusco said he plans to lodge a complaint at Town Hall and is considering legal action.
Fusco also worries that his own 2018 arrest by Huertas and another officer on a warrant and for operating under the influence played a role in the mishandled call. Fusco is fighting that OUI charge in court.
He says he has asked why the ambulance call wasn't made right away, and says he can't get a straight answer from town police or the Berkshire District Attorney's Office and its state police detectives, who investigated Del Mar's death as a matter of routine, since it was unattended by a doctor.
"I'm so upset right now because everyone's giving me different answers," Fusco said. "They're all just running me in circles."
He said one law enforcement officer told him that Del Mar "probably would have died anyway," given how sick he was. "That wasn't the point," Fusco said. "They took every option away when they delayed."
'I'll send them again'
Del Mar's initial death certificate — it was signed by his doctor and issued before the DA's office ordered the full autopsy — says he died at 7:33 p.m., just over an hour after Fusco first called 911, at 6:29:53 p.m., and reached Huertas.
Huertas did not call the ambulance until 6:55 p.m., and only after Fusco called 911 a second time and asked Huertas why an ambulance hadn't arrived. The 54 East St. apartment, which his parents rented, is a six-minute drive from Fairview Hospital, according to Google Maps.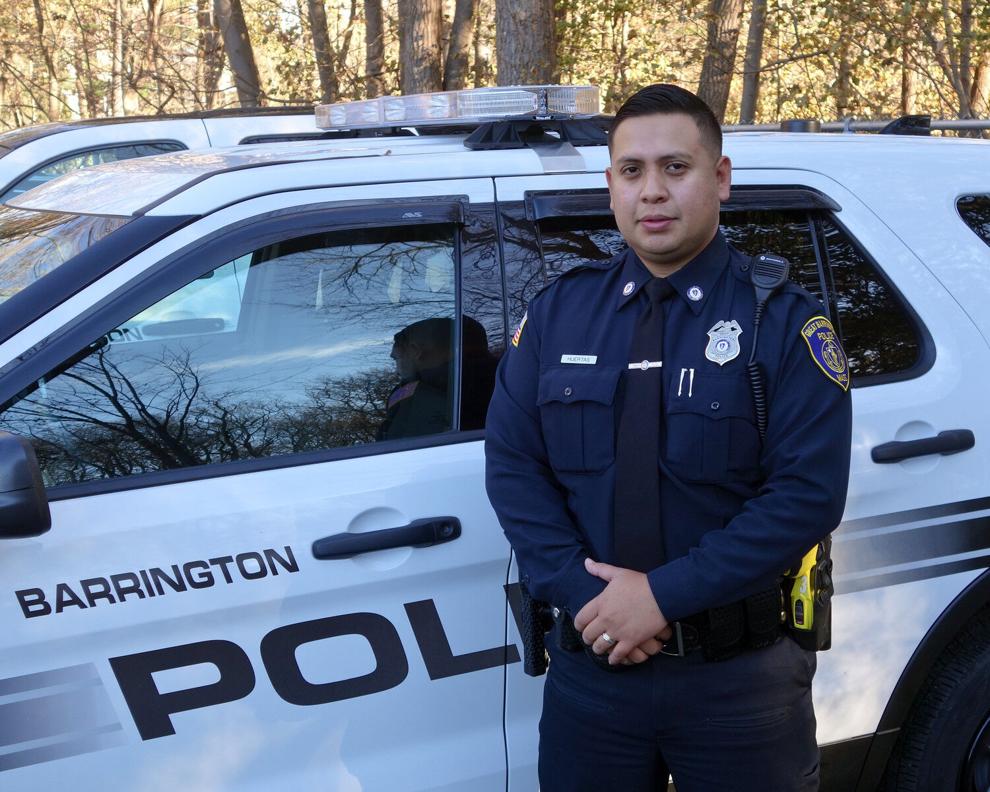 During this second call, Huertas said he would "send them right now," and when Fusco said, "You didn't send them before?" Huertas responded: "I did, yes — I'll send them again."
It was right after this second call, Fusco said, that his stepfather grew dizzier and gasped for air. Del Mar had returned home a week earlier, after several weeks at BMC, during which time he lost his wife and his health insurance, since he was on her plan.
Anita Del Mar died April 5. Her husband, separated from her on a different wing of the Pittsfield hospital, had to watch on an iPad as she was taken off a ventilator. On April 16, the hospital released Luis.
Del Mar's two sisters were at the apartment, taking care of Del Mar after his discharge from BMC. When he began to struggle for breath earlier in the evening, they called Fusco, who went to East Street. Fusco said he was afraid to drive Del Mar to the hospital, given his stepfather's condition, and called 911.
The three watched Del Mar deteriorate, wondering where the ambulance was after Fusco had called more than 25 minutes earlier. The ambulance had gone to 34 East St. instead. Fusco ran down the road to redirect it.
Moments later, Del Mar's sister told Fusco that she believed her brother's heart had stopped, and began performing CPR. With medics on the way, Fusco ran upstairs and continued the CPR, and the responders soon took over.
"He was still alive up to the moment they got there," Fusco said.
While medics tended to Del Mar, a dispatcher from Southern Berkshire Volunteer Ambulance Squad called for more medical units to the scene at 7:11 p.m., noting that Del Mar was struggling to breathe and now was in cardiac arrest. And at 7:13 p.m., that dispatcher again asked for more "manpower."
Each of these dispatchers continued to repeat the incorrect 34 East St. location.
Fusco is searching for answers. He wonders if local 911 dispatchers need better training, and he wants to know what was going on at the call center that resulted in a delayed ambulance dispatch. Whatever caused it, the timing couldn't have been worse for a family already shattered by loss and separations brought on by the virus.
"I didn't even get a chance to grieve my mom," Fusco said. "And I couldn't even be with [Luis] in the hospital."