GREAT BARRINGTON — Police are mourning with "profound sadness" after the loss of K-9 officer Titan earlier this week.
The 5-year-old German shepherd, imported from Hungary and working for the Great Barrington Police Department since 2017, was put down after he grew ill from a untreatable tumor in his chest, according to the department's post on Facebook.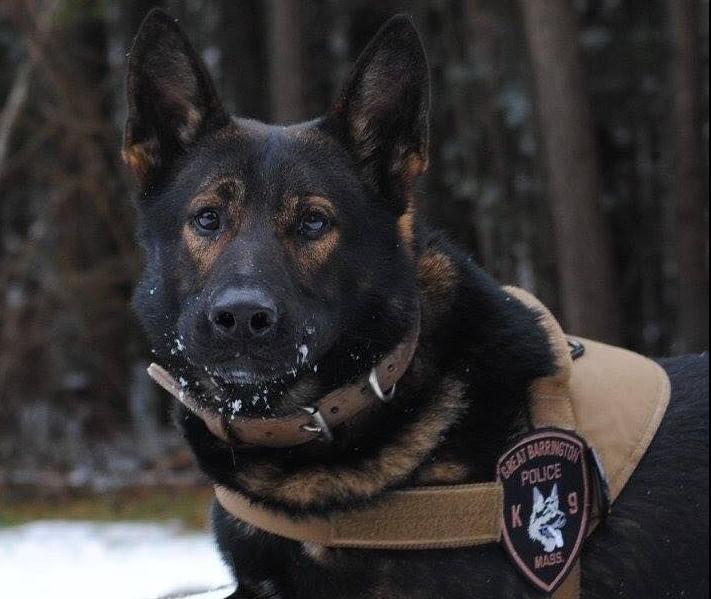 It was a "difficult decision," the post said.
Titan was trained in narcotics detection, criminal apprehension, searches of all kinds, tracking and protection of his handler, Officer Timothy Ullrich, with whom he lived.
His life was not all work.
"When not at work he enjoys swimming and playing ball with his family," says his profile on the department's website.
Titan also had his own Instagram page.
"Dual purpose German Shepherd Dog who loves playing and sharing french fries with Officer Ullrich," it says.
On Wednesday, it said, "Rest easy friend, we'll take it from here."
And on Facebook, more than 300 comments rolled in to give condolences. One commenter said Titan was "a true hero and a friend to the community.
"Most importantly, he was a good boy. May his memory be a blessing to all, especially to the Ullrich family."